08.25.10
Gemini version available ♊︎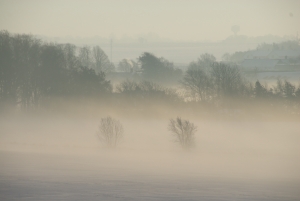 Summary: Another look at the Windows-BP disaster, the Windows-Spanair disaster, and evidence of negligence from Microsoft; Microsoft's hosted software is collapsing again (unavailable)
YESTERDAY we wrote about BP and Spanair. They both showed that Windows does kill people sometimes. "More stupid stuff from the crippled OS and Microsoft mail servers has come to the surface in the Deepwater Horizon disaster," writes one reader of ours regarding this new article which says: "Winslow said he tried several times to use remotely operated vehicles — unmanned submarines — to execute a "hot stab," in which the underwater robots plug hydraulics on the blowout preventer on the sea floor to try to force it to close off the top of the well. Winslow said he was sent directions and schematics, but his e-mail couldn't handle the size of the computer files and he wasn't able to look at several of them."
"More stupid stuff from the crippled OS and Microsoft mail servers has come to the surface in the Deepwater Horizon disaster."
–Anonymous"Don't you wish everyone had a secure and sane corporate library/file sharing infrastructure built on OpenSSH and Konqueror," asked this reader. "Failing that, could they at least run decent any of the mail clients and reasonable mail servers available with every free software distribution? People, please, please stop spending buckets of money on IIS, Exchange, Outlook, Sharepoint and other completely inadequate software."
IDG has this new post titled "Murder by malware: Can computer viruses kill?" [via]
It gave me chills when the Spanish newspaper El Pais reported that computer viruses may have contributed to the Spanair plane crash which killed 154 people in Madrid two years ago. The 12,000 page accident summary report explains that the Spanair central computer was trojan-infected and therefore failed to trigger an alarm which would have grounded the plane.

Then F-Secure's Mikko Hypponen posted about real-world infrastructure that has been affected by computer problems. The 2003 computer worm Slammer slowed the entire Internet, crashed automatic teller machines and emergency phone systems, slowed air traffic control systems, and took down computer monitoring of a nuclear power plant. He emphasized that malware induced problems in real-life systems were byproducts of worms.

Hypponen also mentioned the worms Blaster and Welchi which messed up banking systems, and some airline systems were fouled up enough to cancel flights. It also attacked automatic teller machines, the U.S. State Department's Visa system, as well as CSX train signaling systems which halted some commuter trains.
The DLL hijacking issue mentioned in that same post about Spanair is confirmed by Microsoft now, but Microsoft won't fix the problem. This is another example of wilful negligence [1, 2, 3].
"There is no excuse for negligence, as opposed to incompetence for example."Microsoft's software is not reliable partly due to Microsoft making it so. There is no excuse for negligence, as opposed to incompetence for example. In the previous post we explained how Microsoft is 'openwashing' Fog Computing and based on this new report from Reuters, Microsoft also gives Fog Computing a bad name. "Microsoft BPOS cloud suite hit by access problems," says the headline and BPOS is of course based on Windows and the rest of Microsoft's stack, which is neither mature nor properly tested by many developers.
Access to various Microsoft hosted software products for businesses in North America was affected due to a performance issue with its data center in the region on Monday.

The problem lasted more than two hours, between 8:30 a.m. and 10:45 a.m. U.S. Eastern Time, and impacted "some customers in North America" who experienced "intermittent access to our data center," Microsoft said in a statement.

"The outage was caused by a network issue that is now fully resolved, and service has returned to normal. During the duration of the issue, customers were updated regularly via our normal communication channels. We sincerely apologize to our customers for any inconvenience this incident may have caused them," reads the statement.
Some downtimes of this kind last a whole day. Microsoft blames a "network issue", but Reuters speaks about a "performance issue". It's possible that someone is lying. Either way, customers lacked access to software they paid for and relied on. █
Permalink

Send this to a friend