08.26.10
Gemini version available ♊︎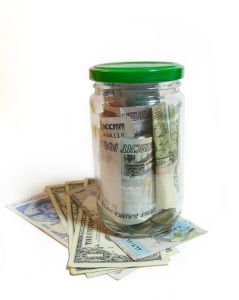 Summary: A look at the latest activities of Microsoft lobbyists who try to put software patents tax on Free software even in Europe
So, Zuck and his gang are lobbying for Microsoft's RAND wishes and software patents in Europe. Yes, it's made visible once again (sneaking it in via the UPLS-enabled loophole [1, 2, 3]).
Earlier we found this plug in an article from EurActiv. ACT pretends to represent small businesses again:
Jonathan Zuck, president of the Association of Competitive Technology (ACT), said a breakthrough on the EU patent is needed urgently.

"Small businesses in Europe are reaching their limits. For more than 40 years the EU has gone back and forth trying to reach an agreement on the single patent. SMEs cannot wait any more. We need a unified patent system – and we need it now. We finally have some momentum in a process that has been bogged down by endless political infighting. Given the stakes involved, the business community and policymakers need to do whatever is necessary to overcome any remaining barriers to a Europe-wide patent," he said.

Zuck said the current European patent system is not working. "It is complex and diverged, and creates undue burdens for small innovative companies. If we truly want to become an innovation-based Union, we need a mechanism that adequately protects European inventions," he added.

"It's imperative for our businesses that the EU-wide patent system moves forward. If we want a productive, innovative and barrier-free future, we better start removing the big blocks. Now," said Zuck.
ACT is not alone though. There are other RAND lobbyists like Florian Müller, who is still belittling, harassing or trolling those who spread standards in Europe. He even continues yesterday's SAP-Red Hat FUD that he was vending. Here are some of today's Tweets in question (times in GMT):
[15:09] [Notice] -TRT to #techrights- [fosspatents] (Müller) .@OpenForumEurope I just emailed you four questions and copied @ffii and @kgerloff – going to tweet short versions now. Thx in advance.
[15:40] [Notice] -TRT to #techrights- [ffii] @fosspatents Are you an opponent or strategic adversary of OpenForum Europe?
[15:52] [Notice] -TRT to #techrights- [fosspatents] @ffii I'm an observer of @openforumeurope and members, and contrary to opponent, I'm in favor of even more openness and freedom from swpats.
[16:01] [Notice] -TRT to #techrights- [fosspatents] Wow: Red Hat stock approaching $135 — sorry, I got confused, that was December 1999. Strike that "1″ or talk to SAP about it
"Another RAND lobbyist is TalkStandards, which is a deceiving name by all accounts."So he still dislikes Red Hat and spreads that SAP FUD about them. That's why we can say with confidence that Müller is no friend of FOSS. It's a faker who carries the name "FOSS Patents". Watch him preach to Dana about the difference between "Open Source" and "FOSS". How much damage is this man trying to cause? He belittles just about anything to do with GNU/Linux, including Red Hat, the Linux Foundation, the Free Software Foundation, and so on. He openly supports RAND, which is of course incompatible with the GPL.
Another RAND lobbyist is TalkStandards, which is a deceiving name by all accounts. We last explored it one month ago and here it is serving the typical agenda. "For us it's a pleasure when someone buys us a punch bag," said the FFII in response to a peculiar E-mail offer about these presentations. Well, even Microsoft's (CodePlex) Stephen Walli will be there to talk about "Intellectual Property Rights". The whole site is stacked with patent proponents in general (we named some of them last month). It is very much like Patently-O in the sense that it is an echo chamber of patent lawyers/proponents (but TalkStandards tries to change European policy, whereas Patently-O is US-oriented). From the new survey at Patently-O:
The vast majority of responders self-identified as US Patent Attorneys (67%) followed by US Patent Agents (12%).
Rebentisch from the FFII rightly jokes about those lobbyists, which the FFII's president claims to be part of a Microsoft front group (there are Microsoft employees in there and contributors include Zuck from ACT).
Standards aren't as boring as they seem. Actually standards are mostly fun, humorous, at times idiosyncratic. For instance, that image made me laugh out loud. When you attend a mediocre standard policy conference where the speaker has nothing to say, he will start to talk about the electric plugs. Here we find George Willingmyre in that pose, an article where the lobbyist muses about the alleged advantages of RAND models. The plug smells tobacco. When a problem is denied, there is:

What is the problem? Is this actually a "problem" or a matter of differing goals? What is the lesson? Is it possible that the real problem is the market distortion that could occur when advocates from one side promote government intervention to their advantage…?

Oh, my… Apparently the lobbyist is paid per word count:

…we speak of "RAND standards development patent policies" that provide for "Reasonable and Non-Discriminatory" (RAND)… licensing terms and conditions (including possible royalties) that might comprise a license covered by an assurance of a license from the holder of an essential patent to a particular standard.
Another Microsoft patents pusher is Likewise [1, 2, 3, 4, 5], which has this new announcement to make. Watch out for RAND and patents pushers. They are everywhere even in Europe and they are usually connected to Microsoft. █
Permalink

Send this to a friend