08.28.10
Gemini version available ♊︎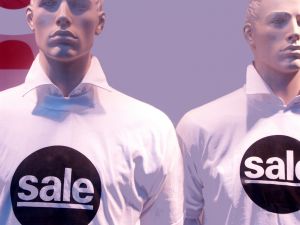 Summary: While Novell is looking for a buyer it also reduces spendings on Free software projects which are essential
NOVELL INC., a forker of OpenOffice.org [1, 2, 3, 4, 5, 6], no longer pays anything to sponsor an annual OpenOffice.org conference. Brian has attempted to find out why, but he cannot get an answer. His summation says that things don't compute and his summary is: "Why isn't Novell a sponsor at the upcoming OpenOffice.org Conference?"
If you're waiting for information on OpenOffice.org from Oracle, you may need to wait a little bit longer.

[...]

Sources inside the company cite that as the main reason why they are not willing to discuss business issues, such as OpenOffice.org, at this time.

[...]

When checking out the conference sponsors, I noted that Novell was nowhere to be seen on the list. I did dig into the conference program, and found that Novell has a presence in the participations, so they will be there.

This is notable to me, at least, because lately Novell has been sending out little hints that they've been less than thrilled with how collaborative the OpenOffice.org community has been. This is nothing new, mind you: they were complaining about the same thing when Sun was the big OpenOffice.org backer.

There is no taking away that fact that Novell is a big contributor to OpenOffice.org, but their absence from financially sponsoring the major OpenOffice.org event of the year is something to note. Is Novell about to take their ball and go home? Were there more transparent ways Novell was involved in this particular conference? Or is Novell worried about the future direction of OpenOffice.org, too?
What is going on at Novell? █
Permalink

Send this to a friend