"Under NO circumstances lose against Linux before ensuring we have used this program [EDGI] actively and in a smart way."
Summary: Some very revealing details from people who are close to bad Microsoft affairs and speak about it in audio rather than dare publish it in writing (in blunt form)
Last week we learned that "Open source adoption lags" in South Africa. To quote the report:
Although SA is still lagging behind when it comes to embracing open source software, the increase in adoption has been growing at a steady pace.

This is according to Linux Warehouse, a distributor of enterprise open source software for Southern Africa

However, SA has seen an increase because companies have been facing financial pressures, says general manager of Linux Warehouse Shannon Moodley. "The open source market is quite mature; most of the large banks and telcos use open source in some way or form and many do so in mission critical environments."

In line with this, ITWeb and The Linux Warehouse have collaborated to carry out an Open Source Software Survey to ascertain the level of use of open source and vendor-supported software, as well as identifying potential areas where marketing and education could add value back into the market on the solutions available.
As a little recap on what Microsoft was doing to free/open source software in South Africa around 2008 (loads of examples were given at the time):
There is this good show called "Open Tech Exchange" (an audiocast) from South Africa (and occasionally elsewhere) in which Microsoft's assault on Free software in South Africa was described earlier this year. A newer episode of the show helps shed light on the dirty Microsoft tactics which Microsoft used not only in South Africa but also in other countries. The episode's summary does not mention this part, but our loyal contributor gnufreex transcribed it for future use because it's rather revealing and another reader politely asked us for it.
In this episode Darlene and I chat about Crisis Commons, the dangers of cloud computing and the behaviour of corporates.
The part that's relevant to us starts around 14 minutes from the start. The two hosts (a man and a woman called Mark and Darlene, whose voice/gender makes it simplest to distinguish, hence the omission of name from here onwards) first talk about South Africa moving to Free software and putting all the policies in place to develop many things locally.
The lady says that she came across an interesting Microsoft document about their plan not to let GNU/Linux win, no matter the cost. "For example," she says "we've talked about Brazil several times… and how the government is committed… [but] Microsoft… went into provinces… and used provinces… where the leaders [aligned with the opposition]… signed deals… they are going province by province…
"How do you win against those tactics," she asked. "Even in South Africa… they [Microsoft] announce they are going to build a laboratory…" (for an accurate transcription see below; the text here is messy because we try to succinctly encompass key points)
The South African guy in this show says (not accurate wording) that they "lost their moral dimensions to everything… it's basically breaking the rules… it's not really philanthropic or humanitarian… if you have people… sociopaths… they get put in institutions… I don't know, especially in countries that aren't in North America.. these things sound.. unethical… [people call it corruption... not euphemism, they] call it what it us… call it bribery rather than euphemistic names and stuff like that… the way they have been brought up… you play by the rules and that's OK"
The lady says "they'll take any of the royalties… they'll take them and [send] them back to incentives funds"
Looking at the documents, she explains: "how do we change the tide?" She mentions the Gates Foundation and she is very cynical about it, philanthropy being part of it while there isn't any of it (see transcript or listen to the show).
Some of the later parts are also interesting. There is an explanation of how Canonical managed to approach parts of Spain.
Later on they start talking about patents more generally. The lady says that "there is a company out there called Monsanto… this is just a small example [of patents]… so, [in] this company they have genetically-engineered their seeds… they made it into this terminator gene so that it cannot reproduce… here in Canada this corporation affected us… [tells a local story] went all the way to the Supreme Court…" (the Gates-Monsanto links are not mentioned here unfortunately).
She talks about farmers in India committing suicide over Monsanto-imposed debt. Then she explains how in Germany they patent the breeding of pigs (for pork) and mentions transplants for humans from pigs.
As this discussion about patents carries on the guy says that "Microsoft [is] becoming [like] more of a patent troll… making money from Linux"
He explains that "SCO [...] when the revenue stream dries up [...] then they'll start to thrashing around… to continue to make a profit…"
He gives HTC as an example, explaining that Apple just wants HTC to stop making Android phones and won't accept money, so HTC counter-sues. Microsoft goes to them not asking them to pay, or just tells them to say that "you are paying us a lot" in order to create a fake case against Linux and the perception that Linux owes Microsoft.
It's "the same thing as having a nuclear weapons," he argues, when you actually have no nuclear weapons at all. They won't go to Google asking for a patent deal as "they only go to companies they know they can negotiate a deal with"
Then they both mention Microsoft pressure over Dell's 10 seasons to go with GNU/Linux. The man calls it "strong-arming" and we covered this in [1, 2, 3].
The guy explains that Microsoft need only pretend to be doing "open source" in order to block genuine Free software from being adopted in the short term. It's a long-term investment for Microsoft which substituted what we once knew as Free software, instead promoting Microsoft stack-only 'open source' (marketed by Microsoft boosters like Marius Oiaga in this case).
This helps justify our attempt to dissociate Microsoft's embrace-and-extend moves from real Free software which annuls monopolies and lock-in, instead promoting standards, as well as a truly free/libre stack.
We found it rather amazing that Matt Asay, who almost took a job at Microsoft some years ago, defends Windows monopoly and other monopolies by just assuming they are a natural phenomenon. He did not accept the point that "monopoly for an open standard is a great thing, monopoly for a product is not."
Apology for Microsoft's bad behaviour is part of the problem and Asay has a history in that regard (inviting Microsoft to "Open Source" events, to OSI, and more). Yes, he almost went working for Microsoft and unlike the good guy from South Africa he doesn't call corruption "corruption"; rather, he almost defends it because it's more convenient for someone in his position who is business oriented and perhaps less ethics oriented. His role in Canonical is still worrisome given the opinions he expressed and continues to express. █
---
Transcribed text of audiocast "Open Tech Exchange" – Episode 22
[15:00]

"And you know… Microsoft against open source, their plan is not to let Linux win at any cost, at any cost."[Darlene:] I came across interesting documents… it was result of a court case, so this documents become public. And you know… Microsoft against open source, their plan is not to let Linux win at any cost, at any cost. So the projects I have been involved at large scale… and so for example I was talking about Brazil several times on our discussions on the show, and how government is committed to open source solutions for education. But now Microsoft is… they go in, and what they've done you see… we saw them in South Africa, but in a way… so but they go into provinces that aren't governor, or sets are not held by governing party, so the opposition party is in control of those provinces, and they go in those provinces and approached them and got them to sign deals with Microsoft and kinda undermine what the ruling party is doing… and the rest of the country. So they go province by province and manipulating the system… man… how one wins against those tactics? How do you win against those tactics? It is discouraging sometimes. Even is South Africa when there was a commitment, and we thought we might see a change here in 2010… but Microsoft just comes in and announces they are going to build huge lab. There is benefit to it, in the end. The development lab, the training lab, they promised billion rands… what are thoughts Mark?

[17:00]

"At least… in South Africa there is corruption but people still know it is corruption and call it corruption [...] While [in the west] they try to call it something, give it euphemistic name, like lobbying… they don't call it what it is."[Mark:] I think part of the problem we have with they way companies run today… is generally why we end where we are. It is all about profits. And what is bizarre, lost all moral dimension of everything. Everything is okay as long it's within rules you're not technically breaking the rules. But they set aside all moral aspect of what you are doing. So with the [case of Microsoft] "we are giving people free software [as in piracy] just they can make sure we don't lose market-share so we can sell more software later". There are no any philanthropic, humanitarian principle. So the whole humanism side of things is gone. That is problem with corporate this days, they are simply legal entities. If you have person without any social conscience, no empathy and no sympathy, act purely in self interest… we have word for that kind of people, they are called sociopaths. And they get put away in institutions. And yet companies can behave like sociopaths, it seen as good thing and encouraged. Legally they have better odds than a person: If something goes wrong, they just close company and start new one. Whereas if you commit a crime you got to jail, you don't get to start a new life. Especially for people that aren't in North America and developed world, those things just sound so bizarre and underhanded and unethical. I don't know how people get away with it. But it seems to be normal part of life [in developed world]. At least… in South Africa there is corruption but people still know it is corruption and call it corruption. We try and fight it, if you talk with average person on the street they will be against corruption. While [in the west] they try to call it something, give it euphemistic name, like lobbying… they don't call it what it is. People might say: in Africa corruption is endemic and it is hard to function without having to bribe somebody. That's true, but at least people know it is bribery and call it what it is, instead of making euphemistic names and stuff like that.

[20:00]

"That's true, but at least people know it is bribery and call it what it is, instead of making euphemistic names and stuff like that."Darlene: So Microsoft does things like: They won't take any of royalties from their sales as long it doesn't affect OEMs, like the cost OEMs have to pay to put license on a machines. But then they take all of the royalties and revert them in incentive funds for all those countries. I guess after reading those document I thought "How do we change the tide". But we are doing good. I think about my friend in Montreal, who recently left from canonical. How he worked the deal in Spain to get those large deployments of Ubuntu out there.

[25:30]

[Mark:] Microsoft is more and more becoming basically a patent troll. […]

HTC Desire, every time when you buy android phone, money goes to Microsoft. […]
"I've killed at least two Mac conferences. [...] by injecting Microsoft content into the conference, the conference got shut down. The guy who ran it said, why am I doing this?"
Summary: Yet another revelation that Microsoft uses pressure and blackmail to throw competitors out of conferences that it does not run; more evidence surfaces which shows that WPF and Silverlight are dying
Microsoft not only crashes or attempts to "kill" the events of rivals (most recently OpenOffice.org but also LinuxTag 2010 [1, 2, 3]); sometimes it invades other companies' event or a companies-neutral events and then ejects rivals from it. Not so long ago we learned that "Microsoft refused to sponsor the conference unless the conference organizers denied Zimbra the opportunity to take a big, prominent booth at the event."
Now we have another example like that. Jaleman wrote earlier today: "My talk for cloudconf got refused because Microsoft gets to approve every speaker and they don't like us."
It is worth documenting this type of stuff; otherwise, those who claims that Microsoft would withdraw funding based on the agenda (a form of blackmail) can be called "paranoid".
"Former Microsoft managers confirm what I predicted 2 years ago WPF and Silverlight are dead."
–JalemanJaleman had another interesting tweet earlier today, one where he said that "Former Microsoft managers confirm what I predicted 2 years ago WPF and Silverlight are dead. http://www.riagenic.com/archives/363"
This is a subject which we covered before [1, 2, 3]. Maybe that's why we no longer hear about Moonlight, either. Just to think that Microsoft MVP de Icaza urged GNU/Linux developers to embrace WPF, another dead horse. What kind of clown does he look like now? Marketing dunce for Microsoft pretending to still be a "FOSS guy"? Or that Microsoft is a friend? Delusion is the worst form of reassurance, ignorance is another. █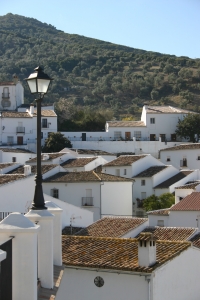 Summary: Child rape case cannot have a verdict served because of Microsoft Word problems, which "Microsoft specialists" are called to help with
FOR SOMEONE to profit from one's own shoddy creation is rather unjust, but that's just what Microsoft attained and accomplished by making money from problems it created/enabled, such as Conficker. Vista 7 is currently being discussed in the context of insecurity… in fact, because of a worm called seven.exe:
Last week, as usual, my USB drive got infected from a public computer. What is interesting here is that this was a Windows 7 system. Coincidentally, the malware that jumped to my USB drive was called seven.exe so I checked online to see what it does, partly in jealousy because Megatotoro reported that he got his first beacon.

It turns out that seven.exe is a worm that has been around since 2007 (hence the name) and, consequently, predates Windows 7, which was released in 2009.
In Windows, USB drives usually self-execute files. What a terrible design decision from Microsoft. No wonder if makes so much money selling services and "security" addons; its operating system is built almost to just require that. It is too tolerant to malware.
According to this summary/translation from Slashdot, a high-profile case is hindered by Microsoft incompetence and Microsoft "specialists" are then being invoked to make some money:
The disclosure of the full verdict has been postponed from September 8 to a yet-to-be-announced date, allegedly because the full document was written in several MS Word files which, when merged together, retained 'computer related annotations which should not be present in any legal document.' (Google translated article.) Microsoft specialists were called in to help the judges sort out the 'text formatting glitch,' while the defendants and their lawyers eagerly wait to access the full text of the verdict.
The two issues are, first of all, the mistake of using Office in such an important scenario; the second is the hiring of Microsoft folks to resolve the problems which Microsoft is probably responsible for (it created files that hide personal data and disrespect the user and that's a subject for another day). █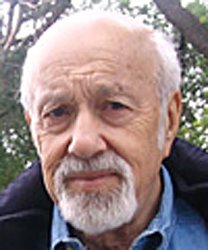 Summary: Drivers of the counter-productive patent law in the United States are named; why the patent system in the US is also a curse to hardware/software companies in other countries
IT IS no secret that Biden in particular (more so than Obama) turned the US government into a servant of its friends over at Hollywood. To a lesser degree, more or less the same can be said about Microsoft, at least as far as software policy is concerned.
Jamie Love has only just revealed "Obama administration funding of pro-right holder NGO work on IPR protection":
USPTO's $4 million of Congressionally Mandated Spending on intellectual property initiatives, for fy 2009

This is the USPTO list of grants for fy 2009. The $4 million in grants were used to influence global norms on IPR policy.

A new round of grants will go out soon for fy 2010, involving another $4 million of Congressionally Mandated Spending on Intellectual Property Initiatives (IPI).
Michael Geist of ACTA fame says:
This is really shocking. Obama administration funding of pro-right holder NGO work on IPR. http://bit.ly/bHjU4H
The FFII says:
Shocking! Obama administration funds the tobacco patent lobby http://www.keionline.org/node/941
The word "tobacco" refers to the familiar methods being used to deny the undeniable and protect harmful businesses/business models that destroy society. One example of insane laws that make no economic sense and do more harm than good would be software patents.
American policy regarding software patents was recently defended by Martin Goetz, allegedly the holder of the first software patent. We do not understand whether the publisher or Goetz himself had second thoughts about it as they deleted the post, but Wayne has a copy and a very long rebuttal to Goetz. It ends as follows:
What he's saying is, See? I'm a nice guy. I oppose the Amazon one-click patent. Yeah, right.

Like most Americans, Martin is rather uneducated. Seriously. Americans really don't know the history of their country. Oh, they can often rattle off the names and dates of battles, but they miss more important things.

Why did the Thirteen Colonies rebel against the British Empire? Most people will say that freedom is involved, but when you push, you quickly find out that they don't know how.

The Thirteen Colonies rebelled against the English for economic reasons. The Empire was set up as a supplier of raw materials for English factories. Raw materials were shipped to England, and manufactured goods were shipped back. To keep this profitable setup in operation, it was necessary to pass legislation limiting the ability of the colonies to set up their own manufacturing plants.

A group of rich inhabitants of part of North America, including the very wealthy George Washington, didn't like this. They wanted to set up their own factories in North America, so they could grab a slice of the huge market themselves. Factories in North America would have dramatically lower shipping costs than factories in England, which would be a huge advantage. The English merchants of course were opposed to this, as it would cost them money.

It ended up costing them money anyway, when the Colonies actually managed a successful rebellion against the Crown. Did you ever notice how many of the Founding Fathers were be-wigged aristocrats? Now you know why. The Founding Fathers were in it for the money, honey.
Interestingly enough, Goetz's piece has just been reposted (after it was taken down). The date on it is the 14th right now (it was found just minutes before posting this). As Jay Shaw very recently explained, the United States shoots its own foot by permitting software to be patented (more of the same here):
"We still believe the case had no merit and that had we fought it we'd have had a very good chance of winning, but it was made very clear to us that the software patent system in the U.S. can drag on for years in the courts and when you add in lots of fees for lawyers and other legal expenses we thought the sensible thing to do was settle," Chief Executive Jay Shaw said.
Google's Android (Linux) has just been hit by another patent lawsuit, this time over location-based services. The short blog post from Forbes mentions other actions and names software patents:
The other reason for Google's silence may be that the company is regularly presented with patent claims related to Android. Many of the claimants, such as the Illinois man who said he had trademarked the term Android back in 2002, appear to be angling for a quick payout. Others, such as Apple, which alleges that several Android phones made by Taiwan's HTC step on its hardware and software patents, and Oracle, which says Android infringes on patents related to its Java technology, are more daunting challengers–and may be monopolizing the time of Google's lawyers.
HTC is not based in the US, so once again it helps show that US law matters to other countries too. This is why all nations, not just the United States, mind the indefensible opinions of people like Goetz and outrageous funding from the Obama administration (i.e. taxpayers), which goes towards empowering software patents, i.e. hurt those very same taxpayers. Awareness is not sufficient among the general public (still a niche debate), so these crooked acts may carry on for a while. █

Contents
Michael Moore: 'We Should Always Stand Up Against the Angry Mob'
Credit: TinyOgg
Summary: Microsoft has begun dumping against GNU/Linux in Russian non-profits after getting exposed for its role attacking those very same non-profits
Russian schools are under attack by Microsoft and IDG and all Russian citizens are under attack by Microsoft and corrupt officials. There are many follow-up articles about the subject and also this report from Dallas News:
Russian officials raid opposition groups under pretext of searching for pirated Microsoft software

[...]

As the ploy grows common, the authorities are receiving pivotal assistance from an unexpected partner: Microsoft itself. In numerous politically tinged inquiries across Russia, Microsoft lawyers have staunchly backed the police.

Interviews and a review of law-enforcement documents show that in recent cases, Microsoft lawyers made statements describing the company as a victim and arguing that criminal charges should be pursued. The lawyers rebuffed pleas by accused journalists and advocacy groups to refrain from working with the authorities.

Baikal Wave, in fact, said it had purchased and installed legal Microsoft software specifically to deny the authorities an excuse to raid them. The group later asked Microsoft for help in fending off the police.

"Microsoft did not want to help us, which would have been the right thing to do," said Marina Rikhvanova, a Baikal Wave co-chairwoman and one of Russia's best-known environmentalists. "They said these issues had to be handled by the security services."

The Moscow Helsinki Group sent a letter to Microsoft saying that the company was complicit in "the persecution of civil society activists."
It seems like Microsoft PR agents have begun working overtime because of this. We had some readers report to us mass-hypnosis in social networking platforms like Reddit, where Microsoft and its apologists are trying to spin it to their advantage and thus look good. "Microsoft will create a new unilateral software license for NGOs: free, legal copies," says one source. This is utterly shameful damage control from PR puppet Ina Fried and the PR/official blog where Brad Smith spins this embarrassment and dumps more proprietary software (lock-in). Rui Seabra ponders, "proof of feeling pressure from GNU/Linux adoption by NGOs, which could trigger network effects against them. Illegal dumping?"
Harish Pillay says: "use FOSS please!"
Microsoft basically ran with its tail between its legs and its apologists were spinning the original stories by claiming that the dissidents were the 'bad guy' and Microsoft's framing of them was therefore justified and even commendable. Amazing spin!
Now they crave credit for dumping (reversing the situation), which resembles what Microsoft seemingly did with NGOs from India. Here's more about that reversal [1, 2, 3]: [via]
Microsoft announced sweeping changes on Monday to ensure that the authorities in Russia and elsewhere do not use crackdowns on software piracy as an excuse to suppress advocacy or opposition groups, effectively prohibiting its lawyers from taking part in such cases.
Had they not been caught and shamed, nothing would be done. The so-called 'donation' is serving Microsoft, it's by no means charitable at all. The dependency is an asset to Microsoft, even if only a long-term asset. █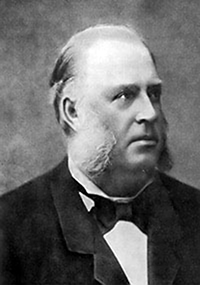 Not what Nokia's founder had in mind
Summary: As Microsoft replaces Nokia's CEO, Anssi Vanjoki already jumps ship and the BBC is excluding Free software users after hiring many managers from Microsoft UK
EARLIER on in the week we wrote about Nokia's CEO coming from Microsoft and we mentioned what Microsoft was doing inside the BBC in one of these two posts, which debated entryism [1, 2]. Well, guess what? The crisis at Nokia already deepens. Just days after the Microsoft appointment at Nokia, Anssi Vanjoki is leaving, maybe to protest (can he now be replaced by another person from Microsoft?). As TechCrunch put it for those who don't know Vanjoki:
Imagine if Jonathan Ive, the designer of the Mac and the iPhone, walked out of Apple one day before its world developer's conference? Well that's the kind of impact of the resignation today of Anssi Vanjoki, who has announced his departure one day before Nokia World, the company's major annual event. Vanjoki was widely seen as being the potential 'Steve Jobs" of Nokia – a product obsessive who could get things done.
In a separate new post there is reassurance that MeeGo goes ahead as planned but so does Symbian:
Just after the keynote, I spent 15 minutes with Vanjoki and pressed him more about MeeGo. "The platform," he told me, "is the next part of our strategy, following Symbian in the smartphone market." According to Vanjoki, a reworked Symbian has "caught up" to other platforms, and MeeGo is the product platform that will catch competitors flat-footed. With bluster and confidence, Vanjoki described the next generation of portable computers powered by MeeGo, pointing out that I'll want to carry a MeeGo device instead of the MacBook I lugged to Nokia World. If that isn't some attitude, I don't know what is.
In our most recent post about the BBC (and Nokia) we showed that even more Microsoft managers are entering and influencing strategic areas (strategic to Microsoft). In response to what Microsoft staff does inside the BBC, the Open Source Consortium has just published its formal Ofcom complaint:
The BBC led consortium developing Project Canvas are looking to develop yet another walled garden. As such, the OSC believes this will have adverse consequences for the device and software sector, diminishing consumer choice and causing inevitable consumer harm.

We have asked Ofcom, the industry regulator, to look at the wider effects on the device and software market.

These wider effects will be the result of the BBC and its joint venture partners limiting technology choice, setting arbitrary access conditions and enforcing mandated branding decisions
Later on, the brilliant Mark Ballard covered this too:
Open source Brits charge BBC with foul play

The UK's Open Source Consortium has filed an official complaint against the BBC and its partners in Project Canvas, the joint venture designing a proprietary standard for Internet media players.

The Canvas confederacy, which includes the most prominent of the UK's terrestrial television broadcasters – the BBC, Channel 4 , Channel 5 and ITV – has already attracted complaints from rival broadcasters Sky and Virgin Media.

Now they've been joined by the OSC, which lodged a complaint this weekend to UK telecommunications regulator Ofcom, on behalf of the computer industry.

The OSC told Ofcom that Project Canvas would drive an anti-competitive wedge into the market for computer operating systems and media software.
It's not BBC staff that's doing this. It's former Microsoft staff which entered the BBC, probably having been invited by other former Softies (Microsoft UK) who had entered beforehand. This type of thing happened in other companies and we gave examples the other day. At taxpayers' expense they carry on excluding users of free/libre operating systems. How convenient.
Microsoft Nick's headline asks: "Is Microsoft the puppetmaster?"
Nick refers to Microsoft's rather apparent role in attacking Google by proxy right now [1, 2, 3, 4], not just GNU/Linux users.
Microsoft denied to comment specifically on the Texas investigation, though a source said the company has not received any formal requests for information from the attorney general's office. (No formal request is needed — investigators can call up companies for information without sending official requests.)
"OOXML Paoli", whom we recently found spinning a great deal for Microsoft [1, 2, 3, 4, 5], is now bringing to Microsoft yet another 'Open Source' insider, Gianugo Rabellino. That's what Microsoft is good at doing. It's good at intruding things like the most recent OpenOffice.org event. It's mastery of entryism. How long can some people pretend that Microsoft is not a huge problem and its employees are corporate poison? █