09.26.10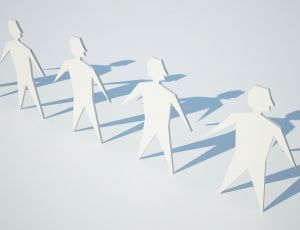 Summary: Gripes that Glyn Moody and Groklaw are having because of proprietary (ish) tendencies at Canonical, ones that can easily be corrected
Glyn Moody is quite stubborn on matters of language (grammar, euphemisms, poetry, etc.) and knowing that counterfeiting is very different from theft he had to tell them apart and he therefore had to respond to Canonical's COO Matt Asay (who almost went to work for Microsoft) after he had said that: "I don't mean to diminish the wrong nature of stealing software. Theft is theft and should be punished."
Having recently taken to task the BSA and IDC for fake claims, he responded politely (as did we) by arguing that:
It is very hard to steal software: unless you creep into a computer store and steal the boxes (do they still exist?). As you know, what really happens is that somebody makes a copy of software: that is not theft, of course, that is copyright infringement. If I make a copy of a piece of software, the original still exists, but there is now a copy that I have. I have stolen nothing – I've actually created something – but I *have* infringed on copyright.

But wait, you will say, when you make that perfect copy you are *effectively* stealing the money that you would have paid for a legal copy. Except that you yourself write: "$1 in "lost" licensed revenue would not magically become $1 in proprietary software sales if piracy were reduced. It's very likely that users would elect to spend their money elsewhere." Exactly: couldn't have put it better myself. You can't start talking about that money that wasn't spent as if it were real and concrete: it's not, it's notional.

Of course, it is probably true that some fraction of the people with pirated copies *would* have bought genuine ones had they not made the copy: so that is truly lost revenue. But it also probably true that pirated copies act as marketing samplers and encourage other people to buy legitimate copies that they wouldn't otherwise have bought – to get support, updates etc. (Indeed, in the world of music, there are half a dozen studies that suggest this is the case.) After all, giving away software for free is the basis of many businesses based around open source.

Calling copyright infringement "theft" really plays into the hands of organisations like the BSA that put out these deliberately misleading studies. "Theft" is an emotive word that biases the reader against the people involved. If you call it "copyright infringement", and note that copyright is a time-limited, state-granted *monopoly* – and I think everyone accepts that monopolies are generally bad things – then copyright infringement simply means infringing on a monopoly. That's a rather different emotional bundle, I think, and a better one to place in opposition to the BSA's manipulations.
In his article, Asay makes the point that Free software resolves this issue of counterfeiting altogether, but sadly enough he cites Gartner for support, despite mocking it some years back (and rightly do). The other obvious issue starts when he calls copying of software "piracy". He will hopefully abstain from doing this in the future.
Since his appointment at Canonical we have been worried about Asay because of his professional history and many things that he wrote (still visible to the public for verification purposes). There are proprietary elements that Asay embraces, such as 'open' core, Fog Computing, and the love/admiration for Apple. In relation to the Diaspora contributor agreement, Groklaw has also just complained about Canonical's contributor agreement (which other developers recently complained about). Pamela Jones wrote: "Canonical's is also disturbing to me. You assign copyright to Canonical and you retain the right to use it yourself. But look what Canonical can do: Read the FAQ, question and answer 6: "Does clause 6 allow Canonical to potentially lock away my contributions under a proprietary license? — Answer: No — Canonical can't lock away your contributions under this agreement, because of clause 2. Canonical could use your contributions in a proprietary program, but the contributions would remain distributable by you under other licenses (thanks to clause 2), and thus be available for use elsewhere." So it's open core also."
It is important to ensure this this widely-used GNU/Linux distribution does not become the antithesis of Free software. It's always a temptation for the horse that's in the lead. █