09.27.10
Gemini version available ♊︎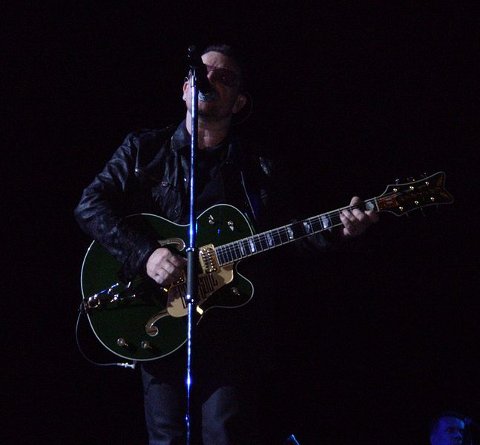 Summary: A sample of new 'donations' from Microsoft and an exposé from the British press about what happens to money Bono is given for charity
LATER on in the week we are going to deal with the Gates Foundation separately. Today, we shall start by focusing on the man who was famously shown on the cover of Time along with Bill and Melinda. The British press is currently exposing his charity as somewhat of a farce. He got caught in a 'charity' scandal and current news headlines include:
1. BONO CHARITY SPENDS MORE ON WAGES THAN GOOD CAUSES
2. BONO'S ONE CAMPAIGN GETS £10M DONATIONS BUT GIVES JUST £118K
Another charity effort gone awry? Well, in Gates' case it is even more complex because a lot gets spent on publicity (i.e. controlling stories in the press to eliminate or wash aside legitimate criticism). But there are many other factors. Either way, the party best known for fake donations would be Microsoft in our case. Later on we are going to write again about Bong [sic] bribes, which the company labels "charity". Looking at last week's news we find several more examples of this kind.
"Microsoft donates to Tutorial Center" says this one headline, but it's utter nonsense. They are 'donating' copies of something which costs nothing to reproduce. Worse — they are donating Office lock-in. "The software, valued at $57,000, are for TTC's Microsoft Office Suite applications and Windows 7 for both Macintosh and PC computers," says the article. This is no donation, it's just PR. Microsoft has already explained its views on counterfeiting.
"They are 'donating' copies of something which costs nothing to reproduce."For PR value that's akin to what's gained from American EDGI [1, 2, 3, 4], Microsoft is now exploiting the situation in Britain [1,
2] and it is pushing its lock-in into more academic environments, brainwashing young people inside the school system, at taxpayers' expense.
As one last example of fake donations from Microsoft, consider the Russia NGOs spin [1, 2]. This Microsoft PR success story is still in the news [1, 2] as they don't tell the original story anymore. Rather than report about Microsoft cracking down on political opposition the story told is one about Microsoft 'donation'.
It often seems like donation is ~90% about publicity and a lot less about practical gain to society. These proportions may vary depending on individual cases and generalisations help not at all. In Microsoft's case, the so-called 'donations' do great long-term harm. They may injure more than they actually help. █
Permalink

Send this to a friend