10.25.10
Gemini version available ♊︎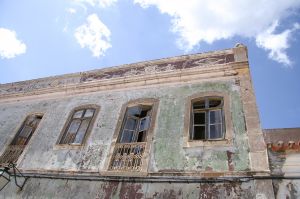 Summary: Slowly but surely, Free software breaks Windows and other Microsoft platforms by lowering their market value and thus hurting Microsoft's cashflow
ONE of our sceptical readers has raised an important matter in IRC yesterday. By looking back at some numbers he claims to have found more proof that Vista 7 does not succeed in the marketplace, contrary to these ludicrous claims that "Windows 7 might be a massive commercial success" (utter BS from Engadget, no offence intended). We'll get to the pertinent details in a moment, not before pointing out that our informant from Sweden, Mikko, claims based on this article that "[S]ilverlight on the web is dead [...] Ballmer states that Silverlight is now pretty much strictly a client, non-cross platform thing, while explicitly stating that when it comes to doing something universal, "the world's gone HTML5″." So, we were right about Silverlight all along [1, 2, 3, 4], but that's a separate story.
Mikko says he "thinks that there's only bad journalism on Engadget" and we too wrote about the subject. Microsoft even gave this publication an expensive new laptop with Vista 7 (pre-beta) preinstalled so that it can praise Vista 7 before anyone else gets to see it. It's an exercise of PR.
Windows undoubtedly has a margins problem. Mainstream publications that we cited recently say it clearly as it's not hard to see. And looking at the source our reader cites, there is this MSFT analysis (Q1 of 2010) and one particular image that says it all. It's all big minuses for Microsoft's cash cows too.
Our reader responded by saying: "Record numbers of sales but 52% decline in income? Wow!
"If Microsoft's sales have been flat of declining, it is no wonder they have gone from virtual dominance to 68% of all units today. 68% is a Vista 7 channel stuffing number, and the actual number is probably greater than that. That is, more than 32% of desktop computers are shipped without Windows…"
As we have shown before, Windows profits declined over the years. Profit fell by more than half based on the above, but income aside, revenue is down 39% too for Windows. That's pretty shocking unless there's a snag to be taken into account.
Our reader summarised by saying that "you can't see the reports, sadly but the SEC will serve them to you… I was more interested in finding the number of licenses Microsoft has sold as a fraction of world PC shipments. Both are slippery numbers, with IDC providing most of the published PC shipment figures to Microsoft boosters and few hits on license numbers." GNU/Linux is one cause of the stated declines. Microsoft is forced to lower prices to remain competitive. This may help explain the FUD attacks we've been seeing recently. One talking point is about GNU/Linux being "fragmented", which is basically a negative word for "diverse". ""Fragmented" is a proprietary spectacles view," explained Groklaw some days ago in relation to Android, and "[p]eople say that about GNU/Linux too. But what they miss is this: you can do whatever you want. That is a wonderful feeling, and it leads to superfast development, not to mention a lot of fun." █
Permalink

Send this to a friend