Contents
On the other hand, it is clear that OOo is – from the point of view of the user – not lowering the productivity of employees, and can perform the necessary tasks without impacting the municipality operations.

- Hospital:
The migration was done in two steps; a first one (groupware, content management, openoffice) and a second one (ERP, medical image management).
In the first, the Initial acquisition cost was: proprietary 735K€, OSS 68K€

annual support/maintenance cost (over 5 year): proprietary 169K€, OSS 45K€

Second stage Initial acquisition cost: proprietary 8160K€, OSS 1710K€

annual support/maintenance cost (over 5 year): proprietary 1148K€, OSS 170K€

The hospital does have a much larger saving percentage when compared with other comparable cases because they were quite more mature in terms of OSS adoption; thus, most of the external, paid consulting was not necessary for their larger migration.

Nokia hoped to revive Symbian's importance, which once dominated more than 50 percent of the mobile market, by reinvigorating its developer base in light of a rush of Linux-based operating platforms like Android and LiMo. It hoped in vain.
Related Research

* Privacy: How to Avoid the Third Rail of Online Services
* Navigating Google Instant – Tips for Search Marketers
* Four Reasons to Watch for Power Line Communications
* Social and Online Media Need Privacy Plan Now

For years, companies have looked to open source to salvage dying products, and each time these efforts have failed. Often dismally.

Web Browsers

Mozilla

We earlier covered the made for India browser, Epic Browser, which is specifically targeted towards Indians keeping their browsing habits in context.

[...]

Epic Browser, a derivative of Firefox offers a few great localized features that makes it an interesting product. We earlier shared some of the useful features of the browser – for example Built-in Antivirus (that scans documents automatically), ToDo (good implementation), snippets, social network integration etc.

At Mozilla Labs, we're constantly trying to push the boundaries with respect to what the browser can do. We've experimented with audio recording in the browser as part of the Jetpack prototype earlier, and want to revisit the idea. There have been great strides on video playback recently, but there's still some work to be done before users can create multimedia content for the web, on the web.

Oracle

CMS

Vote for your favorite Hall of Fame Content Management System (CMS) here.

From the list below, choose which Open Source Content Management System in the Hall of Fame category you would like to win.

Project Releases

Today we're making available "Aylesbury," our first named release of libvpx, the VP8 codec SDK. VP8 is the video codec used in WebM. Note that the VP8 specification has not changed, only the SDK.

Government

Godwin Caruana, MITA's CTO, explained in the Times of Malta newspaper last month that open source will be considered wherever it is cost-effective, and without disrupting business processes. "The approach is to ensure that we identify the prospective areas as we go along."

Germany's Competence Centre for Open Source Software' (Ccoss), part of the country's Federal Office for Information Technology, helps public authorities implement open source. The Ccoss website was renewed this summer and unveiled at the Linux Tag conference, which took place in Berlin last June.

Openness/Sharing
Early voting in New Mexico was temporarily disrupted when a voter-registration computer system was made inaccessible due to an expired license, officials said.

The secretary of state's office, responsible for maintaining the license, said the Tuesday night problem was fixed within an hour.

Denton's Gawker, Huffington Post, and similar-scale ventures won't "become dominant players." But those that husband their resources and play their cards smartly will survive, continuing to grow and to figure out the contours of the new media we are all building. They'll be active, important players, without "dominating" the way the winners of previous era's media wars did.

Science

Security

The applet is dropped inside the user's home directory and stops running at computer reboot. This means that on Linux, unlike on Windows, the Koobface infections are temporary. Which means if you happen to get that infection, reboot immidiately.

Jonathan Rayfern jailed for 16 months after selling at least 11 forgeries for £26,000 on eBay

Environment/Energy/Wildlife

Things could be going from really bad to even worse around the Gulf of Mexico, for residents and for BP. An investigation by Al Jazeera reveals that the dispersants BP is using to treat the spill are making people sick.

On stage at a private event in Silicon Valley last night, legendary director James Cameron and Google CEO Eric Schmidt held a fascinating two hour conversation that touched on everything from the technology needs of the upcoming Avatar 2 film to the perils that face the environment if action isn't taken.

Eric Schmidt, acting as moderator, questioned Cameron on a plethora of topics in front of an audience of Silicon Valley movers and shakers for the Churchill Club Premiere Event. The conversation started with a video highlighting Cameron's decades of accomplishments, including Terminator, Rambo, Alien, Total Recall, Titanic and of course Avatar. It quickly moved into a conversation about how he created the most expensive and most profitable film in human history.

Finance

As mentioned before, we have been using AdBard on Identi.ca for almost 8 months. Although we support what AdBard is doing, we haven't been getting the kind of ad rates that we expected. AdBard is covering about 5-7% of the hosting costs of running identi.ca, with nothing left over to cover any percentage of the salaries of the people who support the site.

The pay received by chief executives of the companies listed in the FTSE 100 rose 55% this year, a survey has found.

Censorship/Privacy/Civil Rights

Intellectual Monopolies

Copyrights

An interesting decision on damages in cases of copyright infringing file-sharing has been handed down by the Regional Court Hamburg (LG Hamburg, decision of 8 October 2010, case reference 308 O 710/09).

In a press release the Hamburg court informs that it decided that a 16 year old file-sharer was only liable to pay damages of 15 Euros for each title he had illegally shared online. In this case the overall damages amounted to 30 Euros for two songs he had offered illegally on an Internet file sharing site. The claimant, who owned the distribution rights for these songs, had asked for damages of 300 Euros per title, which appears to be a fairly common amount usually awarded for such damages.

[...]

…German courts appear to adopt a rather pragmatic real life approach when assessing the level of damages to be awarded.

A young man, who as a teenager file-shared two music tracks, has finally discovered his fate. After rightsholders demanded damages of 600 euros ($828) the case dragged through the legal system. After nearly five years a court in Germany has just published its decision. It ruled that the damages demands of the rightsholders were excessive and instead ordered the defendant to pay 30 euros ($41.00) damages.

Do you need to access the fan webring for Boy Meets World's Rider Strong, but can't now that Geocities has been shut down? Fret not! The "Archive Team" is putting all 900 GB of Geocities into a publicly-available torrent.
The Digital Prism Screencast – MintNanny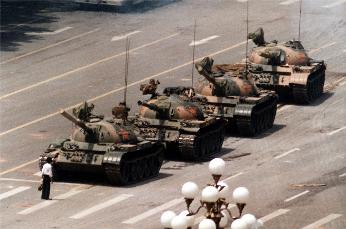 Summary: Concerning words from a Facebook user who views the site's misuse of power over communities
Facebook, which is partly owned by Microsoft and serves Microsoft, was last mentioned here yesterday for bullying rivals using intellectual monopolies (through litigation). Facebook is said to be covered by the press more than Microsoft these days and until last year we totally neglected to deal with the threats presented by Facebook, especially to our freedom and everyone's privacy. Earlier this year we shared compelling warnings from Prof. Eben Moglen about Facebook. One of our readers has just mailed us the following post which reminds people that Facebook is not as innocent and impartial as one is led to believe. Without further ado we quote our reader in full:
I wanted to write about an incident which just happened on Facebook. One of my "friends", a classmate from high school, wrote some comment about Facebook doing something for not being at its "beck and call". I interpreted his remark that somehow Facebook deleted something and I commented that Facebook does censor comments without going into the types of comments which they censor. One of my friend's other friends replied "huh?" and another responce came that "this is generally a blessing." Now I don't need to explain anything because now it seems that the whole thread, starting with my friend's original comment, has been deleted.

I also have another prior experience with this. I used to have a friend on Facebook who is Palestinian and he started a group supporting the Palestinian cause. His group was not extremist, but it was nonetheless shut down for no reason. My friend decided to delete his Facebook account (or perhaps they deleted his account too?). This incident is what I referred to in my recent Facebook posting, which was deleted even though I made no attempt there to clarify my assertion. Facebook did it for me. Thanks, Facebook!

My best explanation would be that, in the United States, they have the 1st Amendment. However, this only applies to prevent government prior restraint to speech. Private entities like Facebook are free to use censorship as they wish.

Perhaps it is time to try some other social network.
Yesterday we recommended Identi.ca, which is a good host for people who promote and understand freedom. It has many of the same features as Facebook (picture upload, groups, 'friends', private messaging, etc.) although there are substitutions for facilities. █