11.29.10
Gemini version available ♊︎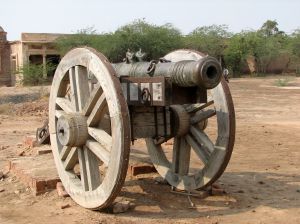 Summary: Novell is under an investors siege for signing a bad deal with AttachMSFT
Robert Pogson has had a terrible week and news from Novell was only part of the problem. As he put it in his blog:
M$ buying Novell through a third party controlled by M$ is interesting. It is obvious that they did not buy Novell directly to avoid anti-competition considerations but it seems a smoke-screen. It will be interesting to see how ugly GNU/Linux can be made when M$ manages things. They could just shut Suse down or diversify. It will be interesting to see how they sell two products that are so different.
The "anti-competition" part should warrant a lawsuit; but with this whole AttachMSFT loophole it won't pass muster.
Novell is practically dead as a company and it will not report its results as it promised several weeks ago. It just won't have to face this embarrassment. The stock is still publicly traded for the time being and financial news which mentioned Novell over the past week may include (not a complete list by any means):
Novell was mentioned a lot because of the deal with AttachMSFT. It also got sued by shareholders, from more than a single direction in fact. As one site put it, "Law Offices of Howard G. Smith Announces Investigation On Behalf of Shareholders of Novell, Inc. in Connection with the Proposed Acquisition of the Company by Attachmate Corporation" (there are many such investigations, not just one, e.g. from Finkelstein Thompson LLP [1, 2], Abe Shainberg, and Brodsky & Smith LLC). As Jupitermedia put it (in a blog post):
Not everyone is happy about Attachmate's bid to acquire Novell for $2.2 billion. In fact, the deal has now attracted at least two (and likely many more to come) legal 'investigations' which could ultimately result in class action law suits.

One of the investigations is being led by Weiss & Lurie, a national class action and shareholder rights law firm while a second investigation is being run by Kendal Law Group, led by former federal judge Joe Kendall.

Both groups are going to examine whether or not Novell has breached its fiduciary duty with the proposed Attachmate deal, by not getting the best deal possible for Novell's shareholders.
There should be antitrust action, not just this form action where money is the central issue. Novell's board got filled with Microsoft-friendly people over the years, as we covered at the time it happened (multiple examples), so the sale of company assets to Microsoft is not at all shocking. It's a fine example of entryism and market distortion. █
Permalink

Send this to a friend