12.08.10
Gemini version available ♊︎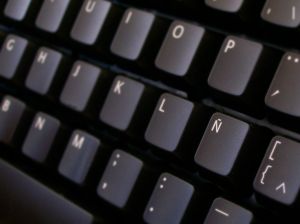 Summary: The copyright fiasco may be followed by patent blackmail in Spain. "Shocked to hear one MEP optimistic that if Spain needs a bail-out it might pull it's objection to EU patent," reports the Secretary General of FICPI and a patent lawyer
SPAIN made the copyright news recently owing to leaks which came from Bradley/Wikileaks. These leaks showed that the conglomerates in the United States (US) helped write Spain's 'new' copyright law, which was intended to serve US-based corporations rather than the people of Spain. This was not particularly shocking, but now there is proof.
The FFII's president points out that Julian Crump, a "European Patent Attorney, Secretary General of FICPI" (by his own description), says the following after Spain and Italy helped derail the "EU patent" [1, 2, 3], which would have potentially facilitated software patents in Europe:
back from Brussels IP Summit. Shocked to hear one MEP optimistic that if Spain needs a bail-out it might pull it's objection to EU patent.
In a subsequent tweet Julian says:
pleased to hear Italian delegates explain at Brussels IP Summit why they favour English-only Community patent, ditching German & French.
As the FFII tells him:
@JulianRCrump But #German is spoken in South Tirol! #compat #patents
There are other responses to him and they basically help show just what damage patent lawyers are causing to Europe. They would seemingly support blackmail on financial terms just so that countries would not object to objectionable changes to their law. It's insulting.
The FFII adds:
@jamie_love Propaganda of #ficpi, #Spain has a case, no one trusts the #EPO to manage the #eupat as it lacks political oversight
In other patent news (this time from the US), the FFII's president found this press release from a company called WordLogic, which he considers to be "yet another patent troll". How about this new press release which says:
Trader Panel – the patent pending software is conceptualized by the company to protect the investors' interests and fill the huge void in the investment community.
Patent trolls love to hang out in the Eastern District of Texas where the courts are friendly towards them and as Glyn Moody points out, there is this use case which may be "useful [as a precedence] in moving to less patent-friendly courts":
In re Acer: Transfer Out of the Eastern District of Texas

[...]

On appeal, the Federal Circuit agreed with the Petitioners, concluding in a precedential opinion that the district court abused its discretion in denying the request to transfer venue. Particularly important in the panel's analysis was the fact that a substantial number of party witnesses reside in or near the Northern District of California, and requiring them to travel to the Eastern District of Texas would result in substantial expenses for airfare, meals, lodging, and the loss of productivity from time spent away from work, as well as the personal costs imposed on the witnesses. While it was possible that more than one Dell employee might testify, that number was likely to be insignificant in contrast with the substantial number of party witnesses that would be required to travel to Texas.
That just refers to the system in the United States, where software patents are legal and — statistically speaking — many of the patent trolls thrive in software patents (Europe hardly has any patent trolls because the laws are different). In SFLC's news section we now find out that there is an amicus brief referring to SCOTUS:
The United States Supreme Court will decide a case this term that could determine whether free software developers are liable for patent infringement by users of their software. In the case, Global-Tech Appliances v. SEB, the Court will decide whether a person can be liable for inducing another's infringement of a patent by being "deliberately indifferent" to the likelihood that the patent exists. The Software Freedom Law Center, in the "friend of the court" brief it filed today, argued that this new standard would create uncertainty and discourage free software development.
SCOTUS can potentially change patent law to exclude all or some software patents (although it's too optimistic a projection, as Microsoft would not permit it). █
Permalink

Send this to a friend