12.08.10
Gemini version available ♊︎
Freedom and price are not interchangeable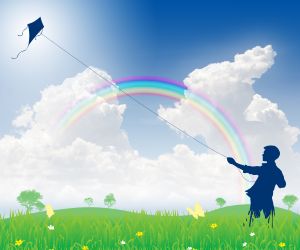 Summary: Microsoft fights Free software adoption in Russia using gratis proprietary software which criminalises the user and to make matters worse, Microsoft also pays companies to abandon Microsoft's competition
Microsoft assisted the Russian authorities when they started suppressing dissent and when people found out about it, Microsoft Russia NGO spin started to flood the press. It was all PR [1, 2, 3] and a classic case of damage control. CNET's Microsoft spin blog adds to it with a report which paints Microsoft positively after the bad thing it did and it also neglects to say that gratis is not libre (dumping is not freedom, it's a suppressor of freedom, which is why Microsoft tolerates and sometimes encourages counterfeiting). From CNET:
A Russian court has dropped piracy charges against environmental group Baikal Wave due to drastic changes made to Microsoft's licensing program for nongovernmental organizations (NGOs) back in October, according to The New York Times.
These NGOs that include the environmental group should learn their lesson and move to GNU/Linux, which puts them in control of their own destiny. Microsoft wants people to view this only as a matter of price, as usual. Carlo Daffara has responded to the latest PR piece with Microsoft's Rajagopalan. "No, Microsoft, you still don't get it," the headline says and Carlo explains why:
The question is: is MS interested in an OSS business model? The answer: we already give out things for free. Well, we can probably thank Richard Stallman for his insistence in the use of the word "free", but the answer miss the mark substantially. OSS is not about having something for free, and it never was (at least, from the point of view of the researcher). OSS is about collaborative development; as evidenced in a recent post by Henrik Ingo, "The state of MySQL forks: co-operating without co-operating", being open source allowed the creation of an ecosystem of companies that cooperate (while being more or less competitors) and not only this fact increases the viability of a product even as its main developer (in this case, Oracle) changes its plans, but allows for the integration of features that are coming from outside the company – as Henrik wrote, "HandlerSocket is in my opinion the greatest MySQL innovation since the addition of InnoDB – both developed outside of MySQL".

Microsoft still uses the idea of "free" as a purely economic competition, while I see OSS as a way to allow for far faster development and improvement of a product. And, at least, I have some academic results that point out that, actually, a live and active project do improve faster than comparable proprietary projects. That's the difference: not price, that may be lower or not, as RedHat demonstrates; it is competition on value and speed of change.
"There's free software and then there's open source… there is this thing called the GPL, which we disagree with," said Bill Gates in April 2008. He insists on making "free software" just cheap software.
Here is another highlight of an old trick being used again by Microsoft. "Microsoft Offers Cash to Drop Salesforce, Seibel & Deploy Dynamics CRM Online" says the headline of this article:
Microsoft's (news, site) made an interesting offer this week that promises organizations currently using Salesforce.com CRM or Oracle's Seibel (CRM) US$ 200 per license to make the jump to Dynamics CRM Online. The question is, is $200 enough?
This is not the first time (even recently) that Microsoft does this and we gave some examples before. It tries to use its pockets to promote lock-in at the expense of smaller rivals (these companies are smaller as a whole). █
Permalink

Send this to a friend