Contents
Operation Payback – Anonymous Message About ACTA Laws, Internet Censorship and Copyright
Credit: TinyOgg

Contents
Videos in The Board
Credit: TinyOgg
Sites associated with payment methods are down due to a program written in C#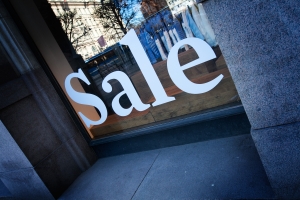 Summary: C# program is used maliciously by Anonymous and gives Wikileaks a bad name by association
A TOOL called LOIC turns out to be what's used by the Anonymous group [1, 2], which is linked to 4chan, not Wikileaks. Some people support what they do, but that's another story altogether. To quote:
LOIC (Low Orbit Ion Cannon) is a network stress testing application, written in C# and developed by "praetox". It attempts a denial-of-service attack on the target site by flooding the server with TCP packets, UDP packets, or HTTP requests with the intention of disrupting the service of a particular host. The program was exploited during Project Chanology to attack Scientology websites, and is currently being used by Operation Avenge Assange (Organized by Operation Payback) to attack the websites of companies and organizations that have opposed WikiLeaks.
Here comes an opportunity for Mono. More seriously now, here is another new article about Windows botnets that are used for DDoS attacks. Without these, DDOS attacks are hardly possible, regardless of what code one has:
Researchers are tracking a new botnet that has become one of the more active DDoS networks on the Internet since its emergence early last month. The botnet, dubbed "Darkness," is being controlled by several domains hosted in Russia and its operators are boasting that it can take down large sites with as few as 1,000 bots.

The Darkness botnet is seen as something of a successor to the older Black Energy and Illusion botnets and researchers at the Shadow Server Foundation took a look at the network's operation and found that it is capable of generating large volumes of attack traffic.
It is actually Microsoft Windows that's the most vital ingredient for network disruption. Many crackers happen to use GNU/Linux themselves just because it's a better desktop to work with in general. █
Edelman's antics increasingly resemble those of "Dr. Evil" (common name for Richard Berman, shown below)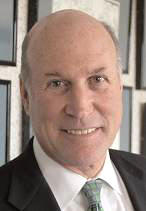 Summary: Richard Edelman is trying to silence his critics after he was caught conspiring with the insurance cartel to harm ill people by deceiving the public
WE PREVIOUSLY wrote here about Berman [1, 2, 3], who is quite the destroyer of society. Competing with the likes of Berman there's Edelman, which is working on behalf of clients when it is crashing workers' unions (they are organising unions, then the employer allegedly hires Edelman to break them), bribing bloggers, lobbying for policies that lead to deaths of people, and so on. But hey, some thousands of dead patients here and there are not a big deal when there's a big PR contract on the table, right? That's where Richard Edelman comes in. Mercilessly he would tell any lie he needs to and never mind the consequences. That's just how a lot of the PR industry basically works. It operates closely and often in alignment with lobbying, which is a form of legalised corruption of the system. Edelman has already faced boycotts or was threatened with boycotts. It's one's own action which simply begs for this type of treatment.
On the face of it, Richard Edelman and his minions were recently hired to deceive the public and thus perpetuate the deaths (preventable deaths) of somewhere around 40,000 Americans every year — those who die needless due to lack of a health insurance. Wendell Potter, a true hero in this area, comes out swinging right now. He is replying to the disinformation campaign which is run by Edelman and Richard Edelman is trying to silence him. See the following from PR Watch:
On November 22, Richard Edelman, President and CEO of Edelman, "the leading independent global PR firm," posted a blog criticizing Wendell Potter for his tell-all book, Deadly Spin, about deceptive corporate public relations techniques that are hurting this country so badly and costing Americans their health, and in some cases even their lives.

Edelman portrayed his firm as being on the side of truth. He took exception to Potter's portrayal of big PR firms as engaging in public deception.

Over Thanksgiving week, the head of the global PR firm, Edelman, publicly complained about my tough critique of the damage the PR industry has done through campaigns that deceive consumers.

On the one hand, I was a bit surpised by Edelman's rather absurd claim that I had "no right to say" that big PR firms have a reputation for deceiving people, and that I should not have called into question the (profit) motive of PR practitioners who are really just "interested in the truth and in educating stakeholders about the issues of our time." After 30 years in the PR industry, I most certainly do have a right to call out the deceptive campaigns PR firms have orchestrated to obscure the truth and deceive the American public in the debate over health care reform and beyond. I detail these campaigns at length in my book, Deadly Spin, which is based on my own participation in just these practices.
If this sounds familiar, it should. "Der Spiegel Hits a Nerve," says Wikipedia about Richard, stating:
In response to an article in Der Spiegel reviewing the work of the PR industry, including examples of the work of Burson-Marsteller, Edelman and other major companies, Edelman let fly. [4] "This article is basically a conflation of cinema-induced fantasy, anti-Americanism, anti President Bush, anti-capitalism, and fear of propaganda stemming from World War II," he claimed.
There is a very good programme on the subject of PR and is origins. What does it have to do with software? Well, Edelman is bribing bloggers on behalf of Microsoft, it is a candidate for spreading advertisements for the Gates Foundation (disguised as news articles), it is behind an anti-Google AstroTurf (possibly funded by Microsoft), and we complained to the FTC about Edelman almost a couple of years ago.
In a civilised society, Edelman would be severely fined for crimes against society and then decommissioned. █