12.14.10
Gemini version available ♊︎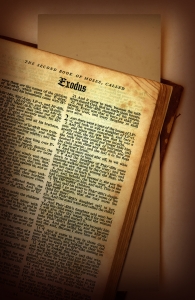 Summary: Novell vice presidents and former CEO find other homes in other companies
A couple of weeks ago we wrote about high level Novell employees who were leaving amid the AttachMSFT [sic] acquisition, whose impact on Novell's business is not entirely clear yet. A week ago it turned out that Stephen Henkenmeier, formerly vice president of finance at Novell, is making his move again:
Boston direct marketing software maker ClickSquared Inc. has a new CFO, the company reports today.

Novell veteran Stephen Henkenmeier joins Clickquared from M|C Communications, a medical education provider where he was CFO and executive vice president. Prior to M|C, he was VP finance at Novell.
Another former vice president from Novell goes to another place:
The Midwest Independent Transmission System Operator reelected three board members: Chairman Paul J. Feldman, Vice Chairman J. Michael Evans and Director Judy Walsh.

[...]

He has served as chief executive or vice president at Novell, Inc., Geo-Utilities, Inc., Columbia Energy Services, UtiliCorp United, AES, and AT&T/Lucent Technologies.
Except for this praise for Scott Lewis from Novell (echoed here), there are two new praises for Eric Schmidt, who went to Google amid Novell's decline and before many more layoffs. Market Watch says:
Schmidt, who was previously CEO at Novell Inc. and a top exec at Sun Microsystems, is widely considered the mature professional that Brin and Page — who are about 20 years his junior — need to ensure that their start-up stays on the path to greatness.
IDG calls Schmidt's departure "The single greatest career jump in history":
Chances are no one has heard Eric Schmidt muttering under his breath, "Dang, I could have worked at Attachmate."

The thought arose as I compiled a Novell corporate timeline to accompany our online coverage of its recent acquisition by Attachmate. Schmidt was CEO at Novell in 2001 when he was asked to and did indeed take the top spot at Google. The rest is not only history but has prompted me over the years to wonder: Has anyone in any field ever made a better career move?

I say no.
Many other prominent employees left Novell in recent years (many of whom we covered at the time). █
Permalink

Send this to a friend