02.06.11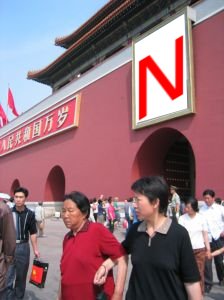 Summary: An OpenSUSE wakeup call is sounded again because the terms described by Novell shed light on real issues
Groklaw recently responded to the Novell-owned OpenSUSE site, which contains some more Weekly News and also a fairly new pages about the board election. Having looked at the details about a "chairperson" — the part where it says that to "provide continuity to the organization, the chairperson shall be appointed and replaced at Novell's discretion" — Groklaw wrote: "Now we know. In short, the board is run by Novell appointment of the chairperson, and the community can't do much about a chairperson it would like removed. Not a good sign." Regarding removal of the chairperson, the page says: "The elected board members can appeal to Novell to have the chairperson replaced."
Novell continues to exploit volunteers in order to improve the more proprietary-like SLE*, not just using technical means but also by marketing (adding the angle of "open" and "community"). Here is the new story of SUSE in Scyld ClusterWare where proprietary software is commonplace:
Scyld ClusterWare is a high performance computing cluster management suite featuring support for Suse Linux Enterprise Server from Novell.
There is also Novell's hype about the Watson supercomputer [1, 2, 3], which is running proprietary software and has little to do with OpenSUSE. The same goes for Novell's SUSE appliance, which it is marketing right now by piggybacking Dell rather than IBM [1, 2].
Novell does not care about the community; it cares about its bottom line, which is why it selfishly and foolishly gave its patents to Microsoft, having signed a terrible patent deal with the company over 4 years ago. █