02.16.11
Gemini version available ♊︎
The three Stephens cause a lot of problems to Linux this month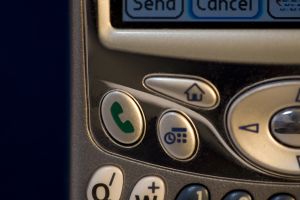 Summary: The shady character whom we have not heard from in years shows up in relation to SCO's new cash infusion
The SCO case never seems to end, despite lack of money. Groklaw says that SCO's bankruptcy hearing is yet again being delayed. To quote the post which names March 2nd as the next day to watch out for (unless it gets delayed again):
If you were planning to attend tomorrow's hearing, please note that it's just been postponed. It will be March 2nd instead at 2 PM. I sure hope this reaches everyone in time. Now you know why I always say to check with the court the night before or the morning of the hearing before you set out.
Meanwhile, as revealed by Groklaw, amid the UnXis situation a familiar name comes up again. For a little bit of background about Stephen L. Norris, see [1, 2, 3, 4, 5, 6, 7, 8]. Watch who's behind UnXis (except former SCO staff):
Guess what? He's baaaack. Yes, Stephen Norris makes his reappearance in the Declaration. UnXis was incorporated, according to the declaration in June 12, 2009, with two directors and officers, Norris and Eric le Blan. Norris is the Chairman, le Blan the Vice Chairman. So far, shares are owned by Gulf Cap Partners, LLC and MerchantBridge Holdings (Cayman) Unlimited. Le Blan is a partner at MerchantBridge.
We have already explained possible ties between Norris and Microsoft and based on the Nokia deal, we know darn well that nothing is beyond Microsoft's ability to distort the market. █
"…Microsoft wished to promote SCO and its pending lawsuit against IBM and the Linux operating system. But Microsoft did not want to be seen as attacking IBM or Linux."
–Larry Goldfarb, BayStar, key investor in SCO approached by Microsoft
Permalink

Send this to a friend