03.01.11
Gemini version available ♊︎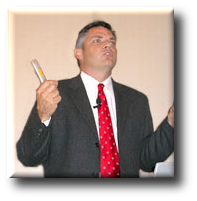 Wikipedia on Darl McBride: "From 1988 to 1996, McBride was a manager at Novell, where he managed the business relationship with Novell KK (Japan) and later was promoted to vice president and general manager of Novell's Embedded Systems Division (NEST)."
Summary: Novell's sale is/was expected to be finalised this month and SCO intends to sell assets to a SCO-related shell called unXis
TECHRIGHTS is currently researching the status of Novell's sale, which is supposed to be just days away (barring ongoing investigations).
Groklaw says that SCO's "Bankruptcy Hearing on Selling Assets to unXis Set for March 2 at 2 PM":
SCO claims that there is a hearing scheduled for March 2nd at 2 PM in the US Bankruptcy Court in Delaware. This is the big one, the hearing to decide if SCO can sell off its assets to the same folks they couldn't sell to last time when the court wondered if the deal showed good faith.
It is possible that Novell will sell SUSE shortly after this hearing, but we just don't know yet what the USDOJ can do to further delay that. Meike Chabowski from Novell is promoting SUSE right now while Novell's PR team keeps pushing proprietary software like Novell Sentinel Healthcare Solution Pack (some PR relates to SUSE only indirectly [1, 2]). OpenSUSE is generally very quiet (with exceptions [1, 2] that mostly relate to OpenSUSE 11.4 and coverage from Alastair Otter).
In general, Novell is becoming more like SCO. Not many people care about it and those who do have little or no respect for it. In an imminent post we'll explain what happens to Novell/CPTN/AttachMSFT in light of investigations. Novell is becoming a huge liability to the FOSS world, as the previous post helped show. Going back many years ago, SCO also used to contribute to Linux, just like Novell. █
Permalink

Send this to a friend