03.19.11
Gemini version available ♊︎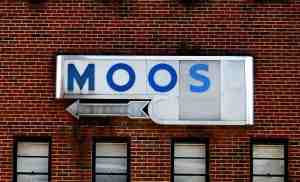 Summary: The smear campaign against software freedom and where it is coming from
ANOTHER week, another lump of slime from the Microsoft camp. Microsoft Florian and the gang have been having a lot of fun this week, fueled by fellow FUDmeisters to whom software freedom is a reconnaissance of fascism and the end of commerce (typical FUD which is actually the exact opposite of the truth). Even though the FUDmeisters are largely ignored and even ostracised by the Free software community, some in the mainstream press are easily fooled by it, maybe even by choice.
Bradley M. Kuhn explains that he "was hoping to avoid having to comment further on this problematic story [of GPL FUD]. I figured a comment as a brief identi.ca statement was enough when it was just a story on the Register. But, it's now hit a major tech news outlet, and I feel that, given that I'm typically the first person everyone in the Free Software world comes to ask if something is a GPL violation…"
To quote the 'meat' of his counter-argument:
Anyway, most of what's been written about this subject of the Linux headers in Bionic has been poorly drafted speculation. I suppose some will say this blog post is no better, since I am not answering any questions, but my primary goal here is to draw attention that absolutely no one, as near as I can tell, has done the incredibly time consuming work to figure out anything approaching a definitive answer! Furthermore, the original article that launched this debate (Naughton's paper, The Bionic Library: Did Google Work Around the GPL?) is merely a position paper for a research project yet to be done.

Naughton's full paper gives some examples that would make a good starting point for a complete analysis. It's disturbing, however, that his paper is presented as if it's a complete analysis. At best, his paper is a position statement of a hypothesis that then needs the actual experiment to figure things out. That rigorous research (as I keep reiterating) is still undone.
Some spectators who came to our main IRC channel thought this was part of a Microsoft PR offensive. Well, it's not necessarily so far from it. We will avoid linking to the FUD directly (or to those who fueled it) and instead link to responses such as this one, which missed a crucial bit of information about the obscure firm from which the FUD originates. It is daemonising Google, Linux, and the GPL all at the same time. Quite the ace, eh? "Edward J. Naughton bio gets revised," claims the text at Groklaw and Pamela Jones writes: "Edward J. Naughton, the attorney Huffington Post just published claiming Android may be in violation of the GPL has done work for Microsoft. Surprised much? His article states this at the end: "The views expressed are my own individual views and should not be attributed to any clients." Nevertheless, at least one of them may be delighted.
"His bio has changed recently. The link above is to its current state, where you will not find any mention of Microsoft. It's been changed to a "Fortune 50 software company". Here's what used to be on it, still in Google cache, a snapshot taken recently, on March 8…"
Further it says:
- Co-counsel defending Microsoft against a putative consumer class action alleging that it had violated wiretapping statutes and common law privacy rights by designing Windows to permit third parties to place cookies on computers. Obtained dismissal of complaint….
- Represented Microsoft in several dozen lawsuits against resellers and corporate end-users of counterfeit, infringing, and unlicensed software. – Brown Rudnick bio page for Naughton
Over at IDG, Brian P. (former Linux Today editor) says with his tongue in his cheek that "Helpful lawyers think Google stole Linux code". To quote the opening: "By now you have likely heard the noise about Google possibly violating the GPL by using Linux header files to create a new BSD-licensed library that userspace applications can interface with the Android kernel.
"The allegation comes from Brown Rudnick partner Edward Naughton, who has done quite a bit of research into the matter and has come up with a 10-page report that highlights what he believes are serious concerns for Android's implementation."
Brian's colleague, Zonker, makes the important point: "Lawyer behind Android infringement claim has Microsoft ties"
Edward J. Naughton, is out promoting the idea that Android violates the GPL over on Huffington Post. But Naughton seems to be hiding his ties to Microsoft.

Compare Naughton's bio on Brown Rudnick's site and then compare to the Google cached version.

Here's the original, with my emphasis:

Co-counsel defending Microsoft against a putative consumer class action alleging that it had violated wiretapping statutes and common law privacy rights by designing Windows to permit third parties to place cookies on computers. Obtained dismissal of complaint.

Microsoft is now redacted to read "Fortune 50 software company" in two places on his bio. Now, if you read through the entire thing, most of Naughton's experience is cited vaguely rather than naming specific clients. However, the Google snapshot is of the page on March 8. Naughton's story on HuffPo is from March 16. I find it a bit odd that his bio changed sometime in the last eight days to specifically retract Microsoft. Maybe in the last eight days, completely independent of Naughton's publishing a broadside against one of Microsoft's largest competitors, someone at his law firm said "hey, this goes against our style guide — we better edit it." Maybe Microsoft contacted his law firm and asked not to be named specifically — that happens, some companies don't like being singled out for case studies or customer win stories.
This is not exactly the "most ethical" company in the world, eh?
"That is the guy that claimed Android is a trap," gnufreex commented, "with "GPL virus" (not with th[ose] words, but that is what he meant) [...] And FMtroll [Microsoft Florian] linked it also." He has been twisting some other old events to daemonise Red Hat last week and so did his online friend Maureen O'Gara, whom Microsoft has been using to "plant" Linux-hostile stories. "(maureen o'gara alert)," appended Susan Linton some days ago, which shows just what kind of notoriety these people have earned for themselves. Their role is to push agenda, not to report news. Speaking of which, Joseph Tartakoff who previously served as the Microsoft booster (full-time) at the Seattle P-I shows that his predecessor is leaving the Microsoft-sponsored TechFlash. Based on this report, it is not entirely clear if he will just promote Microsoft full-time from another source. "The new site," it says, "will still revolve around Cook's coverage of venture capital and tech startups, as well as Bishop's reporting on Microsoft and major tech companies like Apple and Google, Cook said in a phone interview."
Does that mean less emphasis on Microsoft? Let us hope so.
This month and last month Tartakoff reported on Microsoft's continued destruction of Yahoo! (although the details about what Microsoft did are omitted like in every good case of revisionism). Microsoft is not a scapegoat, it is a very destructive company without any morals — a result of sociopathic management. █
Permalink

Send this to a friend