04.07.11
Gemini version available ♊︎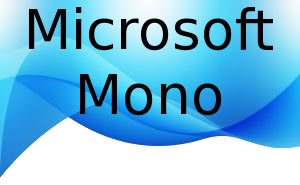 Summary: Roundup of news about Novell's strategic and practical focus, as well as the beneficiaries
ANY pattern, especially with persistent repetition, can be easy to pinpoint. Most Mono and Moonlight promoters do not like GNU/Linux. Instead, they appreciate or even obsess about Microsoft software. Mono projects provide these boosters with the perfect opportunity to infect other, unwitting platforms with their obsession. For the past three years we have shown that it is Microsoft journalists who care the most about Mono and Moonlight releases and not Linux-focused reporters. It speaks volumes about the PR that has been invested to keep this patent-trap alive. It seems to be effective, because Mono has now spread to Android, as Microsoft MVP Miguel de Icaza gleefully announces in Twitter and in his blog:
Today we released Mono for Android 1.0 http://bit.ly/mono-android-1 and MonoTouch 4.0 http://bit.ly/monotouch-4 Enjoy!
The push for Mono on Android goes years into the past [1, 2, 3, 4, 5, 6, 7, 8, 9, 10, 11, 12, 13, 14, 15], but Novell keeps manufacturing press coverage about it. To quote Dr. Dobbs:
Novell has renewed its efforts in the mobile arena by today announcing the availability of Mono for Android, a set of tools for developing .NET applications for the Android platform using Microsoft Visual Studio. Following the Mono Project's core tenet of making Microsoft .NET applications capable of running cross-platform, Novell says that it is now enabling Visual Studio, .NET, and C# developers to utilize a common code base to create applications for the industry's most widely-used mobile devices, including Android-based phones and tablets, Apple iPad, Apple iPod Touch, and Apple iPhone.
Guess who was pushing it onto the Slashdot crowd as though this community has interest in Microsoft development? Yes, this was submitted to Slashdot by an anti-Linux source of FUD which pretends to be pro-Linux so as to be quoted as criticising GNU/Linux. He goes by the name "hairyfeet" and some may be already familiar with it. That's just the thing about Mono fans; they can pretend to have a following, but the followers are Microsoft enthusiasts, not GNU/Linux or Free software enthusiasts.
As this new article helps show, Microsoft is exploiting Novell to stay relevant in an age of migrations to GNU/Linux. Novell advertises Microsoft trademarks and proprietary software in its press release regarding the above. It's an endorsement for Visual Studio and .NET. This gets reposted unchanged with all the marketing deception by some sites to get this sort of coverage from other sites [1, 2, 3, 4, 5, 6]. This helps Novell and Microsoft, but not GNU/Linux or even Android (which favours Java/Dalvik). It's Microsoft news, not Android news, so no wonder Mary Jo Foley covers it, not to mention Ryan Paul, as usual (he gets flak for it from some readers).
It really seems to be the case that more and more people learn about the problems with Mono. For example take Novell's Banshee, a patent trap with unique problems. Longtime promoters of Mono such as OMG! Ubuntu promote it, preceding or encouraging innocent users to do so too (users such as new Ubuntu entrants). Well, so does Jack Germain, who probably innocently gives a boost to this Trojan horse. Who does that benefit? It's only good for .NET and for Microsoft, that's who. As the one commenter (James E LaBarre) put it in relation to the new release announcement:
Is it still a Mono app? Then I'm not interested, regardless of how new or clever it may be.

"You can't fight corruption with con tricks, they use the law to commit crimes…"
"Gangsters", The Specials
As noted before (by de Icaza the other day), the obsession with .NET leads to other sorts of addiction and Microsoft toys (e.g. legacy Silver Lie), which even in an age when Microsoft nearly abandons the endeavour others carry on (carrying water for Microsoft). Quoting The Inquirer: "SOFTWARE SPINNER Microsoft has put out a statement that tried to justify the existence of Silverlight, but ended up saying that HTML5 is better."
Novell was still promoting Silver Lie APIs (even with press releases) back in February [1, 2]. It is very clear whose interests Novell is serving these days and more people ought to see that. █
Permalink

Send this to a friend