04.16.11
Gemini version available ♊︎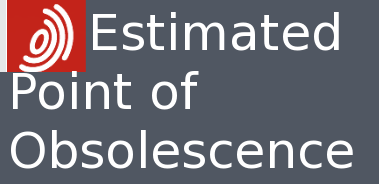 Summary: The EPO is increasingly influenced by the agenda of large companies, not the people of Europe; the US meanwhile approves a symbolic 'reform'
IF developers do not drive patents away, those patents will — in due time — drive developers away and replace them with pointy-haired bosses and lawyers. There is a fight for people's brains and it's not the sort of fight this phrase typically suggests; paper-pushers and so-called 'knowledge workers' wish to take intuition and common tasks away from developers, converting them into paper form with a stamp from some patent office somewhere; this weakens developers and empowers bureaucrats, including monopolists. They use law-making to gain more power at the expense of craftsmen.
In the United States, things are pretty grim and there are articles about it every day (stories like this one will continue coming all the time, amidst obvious unrest). There is something called "patent-reform bill", but it's a joke (like many of those jokes from Leahy at al.). It does not actually address the real problems [1, 2, 3]; it hijacks the term "reform" and makes it seem like a nip/tuck job was actually what developers sought. Here is what The Hill says (just parroting talking points from people who are not developers):
The House Judiciary Committee approved comprehensive patent-reform legislation on Thursday, sending the bill to the House floor by a vote of 32-3.

"This important legislation is long overdue. The last major patent reform was nearly 60 years ago," said House Judiciary chairman Lamar Smith (R-Texas), who has worked closely with Senate Judiciary chairman Patrick Leahy (D-Vt.) to usher the bill through Congress.

"Since then, American inventors have helped put a man on the moon, developed cell phones and launched the Internet. But we cannot protect the technologies of today with the tools of the past."
Over in Europe, the pseudo-industry of patent lawyers is eager to see a new loophole for unification with the USPTO (bridging litigation prospects and furthering software patents):
From the admirable Steve Peers comes good news: the European Commission's proposals for the fate of the patent system in divided-we-stand, united-we-er-argue Europe are now available online and in English.
Terrible news. Here is the EPO celebrating "all-time high". Of quality? Of course not. The lower they set the quality bar, the more business (patents) they get. The EPO is being hijacked by interests other than the people's, just like in the United States. Here is a US-oriented patent lawyers' blog echoing the EPO's sentiments:
Number of patent applications in Europe hits all-time high

* The EPO received 235,000 European patent filings in 2010, the highest number ever in the office's 34-year history. Over 33% of the filings came from European states, 26% from the US and 18% from Japan. EPO's president Battistelli states that, "after a 2-year slump, the EU and US are nearly back to their levels of patenting before the crisis." Is this a sign that the economy is improving?
Science and technology will be destroyed if lawyers and monopolists get their way. As Groklaw remarked today, "Dude, the Internet is not patented, by the choice of the inventors, which is why it is contributing to the world's economy the way it has. Software and patents need to get a divorce. They are a tax on innovation, not an encouragement." █
Permalink

Send this to a friend