05.19.11
Gemini version available ♊︎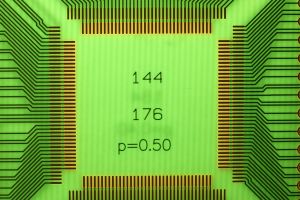 Summary: Usage trends, notably mobility and compactness, drive hardware changes, which in turn leave Microsoft Windows in the innovator's dilemma, inevitably resulting in its demise
ARM has been causing Intel a lot of trouble. AMD too cannot be enjoying it. A lot of the devices sold today (largely Linux-based) no longer run on this aging architecture of theirs. Vista 8 has been hailed as the mythical operating system that would run on ARM, but just to explain how much of a vapourware/hype it really is, consider the fact that Vista 8 has no useful plans for third-party developers. The monocultural and binary culture of Microsoft is killing its business and this one news article says: "You won't see the desktop version of Photoshop or Firefox or Chrome or World of Warcraft on your Windows 8 ARM device, either — not unless there's enough adoption to justify the expense of compiling an entirely new build; and who knows whether ARM chips are powerful enough to run applications that are usually found on x86 computers?"
To clarify, it's a proprietary software issue, as the source code is not available. Debian, by contrast, does not have such a problem.
Will from our IRC channels wrote that "Windows on ARM will not run legacy software: Microsoft has promised their Office suite on ARM, but nothing more. Ok, so explain to me why anyone would chose Windows on ARM, which will NOT have any of the legacy software that keeps Windows on life support these days, over some version of Linux on ARM, in which you have a wealth of free software only a recompile away?"
Here is another article about this:
Microsoft may be porting Windows 8 to the ARM architecture, but the general manager of Intel's software and services group insists she's not losing any sleep over a bruising battle in a more-competitive arena. At least when it comes to PCs.

Speaking on Tuesday at Intel's Investor Meeting 2011 in Santa Clara, California, Renée James pointed out that the next version of Windows – popularly known as Windows 8 – will be available in versions for both x86 and ARM. There will be a "Windows 8 traditional", she said, that will run on x86 chips and handle "legacy applications", meaning existing x86-based Windows apps, and there will be a separate version of the OS that runs on ARM. Windows 8 traditional, she explained, will include a "Windows 7 mode".
Mr. Pogson says that Microsoft is dying because the lock-in is dying. People can now buy Android devices.
The monopoly has relied on retail lock-in for decades. It's gone. It's dead. These small, not-so-cheap computers are flying off retail shelves as fast as they can be stocked and there is increasing growth rate…
Suffice to say, Microsoft has resorted to patent litigation against Linux because it cannot conceive or imagine any other ways to win (which it won't). █
"Gates's refusal to adopt Adobe's technology had something to do with money—Gates was not feeling cash rich in 1984—but it had even more to do with Gates's persistent delusion that Windows be like the Mac."
–Barbarians Led by Bill Gates, a book composed
by the daughter of Microsoft's PR mogul
Permalink

Send this to a friend