05.31.11
Gemini version available ♊︎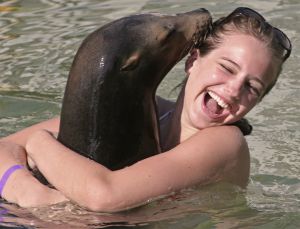 Summary: The New York Law School clings on to a system which makes patent lawyers relevant and legitimises the patent system rather than crush monopolies (now in the UK)
THE LAST thing we need right now would be software patents in Europe. We wrote about it in the morning. There are those who are trying to legitimise software patents in Europe (Nokia and Microsoft for example) and it's actually a global issue because Microsoft legimitises them in South Africa too. There is this new article from South Africa which talks about such a problem: "The patenting of South African software is the subject of much heated debate. While the concept has never having been examined by our judicial system, software patent applications are being granted by our Patent Office, writes Elaine de Beer."
"The only real solution is destruction of patent monopolies that impede progress (and that is a lot of them)."This brings us to today's key subject. A press release has been issued by the Peer To Patent folks, whose initiative we commented on some days ago (EN, ES). It is not a bad thing, but it is not a good thing either. It's a the lawyers' solution to a lawyers-imposed issue, or at least the solution foreseen by academics in the legal field. To gain legitimacy, the Peer To Patent folks got backing from Judith Wilcox, whom we mentioned here before as we disagree with her supposition that patents breed innovation. Usually it is sharing that creates value more quickly, as opposed to litigation (or filings in general, which necessitates lawyers). They are drooling over cases like this one which has just been concluded in the United States: "Wireless Ink Corp, which runs the Winksite Service and is based in New York, has won a lawsuit against Google and Facebook in connection with a software patent, reports TOI."
Yes, based in New York, just like the New York Law School, which is training lawyers to make money out of patent monopolies and such unjust paperwork which makes no sense. What they want now is for the public to help validate or garden patents by reviewing them, removing what they call "bad" patents and not software patents. How does that actually address the key problem introduced by the likes of Nokia/Symbian? This is not the sort of reform we need, but we wish Peer To Patent luck because fewer patents are always better than too many (many of which should not be granted, ever). As we said before, the lines of work of the FSF, FSFE and FFII should be adhered to. The only real solution is destruction of patent monopolies that impede progress (and that is a lot of them). Excluding competitors is rarely (if ever) beneficial to progress.
The PR spin can be found below. Just because it's pasted does not mean we endorse it. █
---
Baroness Wilcox launches Peer To Patent in the UK
An innovative new tool designed to help improve the patent application process was launched today by the Minister for Intellectual Property, Baroness Wilcox. Peer to Patent is a review website which allows experts from the scientific and technology community to view and comment on patent applications.
During the six month pilot up to 200 applications in the computing field will be gradually uploaded for review on the website. These will include a range of inventions from computer mice to complex processor operations.
Today, the first group of applications have been uploaded to the Peer to Patent website (www.peertopatent.org.uk) and are now open for review by registered users for three months. Following this, the system will create a summary of the comments which will be sent to a Patent Examiner at the Intellectual Property Office (IPO). Examiners will then consider these as part of the patent review process.
Speaking about the launch in the UK today, Baroness Wilcox said:
"Patent applications granted after using the Peer to Patent website review will be potentially stronger, giving businesses better protection to grow their innovative ideas. This will give the IPO access to a wider body of knowledge when deciding whether a patent should be granted.
"The pilot will give experts the opportunity to comment on patent applications and share their vital expertise before patents are granted. It will also mean that inventions already known in the wider community will be filtered out more readily.
"Peer to Patent is a step forward in supporting growth by reinforcing the patent bedrock on which innovative businesses thrive."
President of the Chartered Institute of Patent Attorneys (CIPA) Alasdair Poore said:
"The quality of patent applications is so important. Interested observers are the ones who have the expert knowledge, so Peer to Patent gives them the chance to make a real contribution. We welcome this pilot as a way of exploring how third party opinions can really improve the quality of patents. I hope users, observers and applicants will engage positively and constructively in the pilot to show that it can work, and help to build a stronger UK patent system."
The UK pilot goes live today (1 June) and follows on from successful Peer to Patent websites that have already been run in the USA and Australia. The project was developed by the New York Law School (NYLS) from the work of Professor Beth Noveck. The pilot will end on 31 December 2011.
---
Permalink

Send this to a friend