06.07.11
Gemini version available ♊︎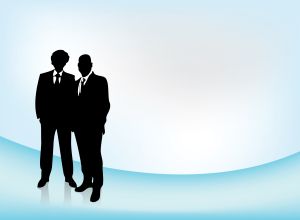 Summary: Customers continue to replace GroupWise and Techrights wonders what Attachmate will do about the WordPerfect case
Attachmate, a Microsoft partner, has bought Novell while leaving Mono out in the cold and letting Microsoft take the patents. The thing is, Attachmate has hardly said anything about GroupWise. A tricky situation for sure as the product keeps bleeding. EAT is the latest large user to dump it. From the news: "The chain rolled out the cloud-based Apps productivity suite seven months ago to help meet its goal of doubling the size of its business. It replaced a 10-year-old Novell GroupWise system."
There is more about it here and here:
The migration involved a move away from Novell Groupwise.

Cesar Ramanauskas, systems engineer at EAT, says in a blog post, "In preparation for our goal of doubling in size, EAT migrated to Google Apps for Business, after more than a decade of using Novell GroupWise."
Inaction from Attachmate cannot help much, can it? But the elephants in the room are actually SUSE, the SCO case, and the Microsoft case. Will Attachmate dump the case against its partner, Microsoft? We are not sure what might happen with the antitrust case because Attachmate never mentions it and the Microsoft booster portrays it as just a "headache" when he argues:
But Microsoft's antitrust problems aren't ending just yet. Another old case involving WordPerfect, the once widely used word prcoessor, has been resurrected by a U.S. Court of Appeals ruling overturning a previous judgment in favor of Microsoft and allowing the case being pursued by Novell to proceed. Novell, now owned by Attachmate, owned WordPerfect for a couple of years in the mid-1990s before selling it to current owner Corel.
Some of us think that Microsoft toys around with Skype and Nvidia simply because of loose/lenient oversight. █
Permalink

Send this to a friend