06.23.11
Gemini version available ♊︎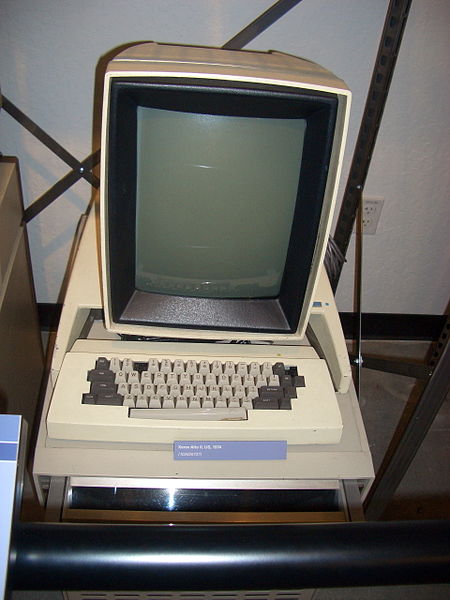 Photo of the Xerox Alto, taken by Martin Pittenauer
"Hey, Steve, just because you broke into Xerox's store before I did and took the TV doesn't mean I can't go in later and steal the stereo."
–Bill Gates, Microsoft
Summary: Apple's abusive behaviour (e.g. trademark bullying and patent hoarding) is noted and responded to
LAST night we wrote about Apple's abusive behaviour. With wealth comes Hubris, so it's time to call Nemesis out again. It came out and nearly bankrupted Apple just over a decade ago.
Continuing the subject we addressed last night, Apple thinks that it owns the name of a fruit and now "Appl" too. As a Microsoft sympathiser put it:
[T]he team has decided to organise a naming contest for the Amahi application store. My personal favourite so far? Appl store. You know, appl, short for application. It's sad that they have to go through this, but I fully understand them in not being willing to take on Apple in court.
For those who have not paid attention, Apple sent a threat to an open source project for using the "Appl" word. There is also a trademark on "app store". As Neil Richards put it, "Apple has already sued Amazon.com for using the term for its own Android store. It was not Apple which conceptualized the name AppStore. The name came from former Apple executive Marc Benioff, now head of Salesforce."
Isn't that ironic?
In other Apple news, what Apple calls "pro" is actually outright rubbish, based on this report from another Microsoft sympathiser. She writes:
Apple released a completely overhauled version of its Final Cut Pro software yesterday, much to the chagrin of some of its users.

The early response to Final Cut Pro X is at best mixed, with some complaining that the film editing application lacks XML support, and worse still, is bereft of backward compatibility with previous versions of the software.

Others who use Final Cut Pro are saying it's too early to be moaning about the application, which Apple said yesterday had been "rebuilt from the ground up".

The complete re-write of the software has left many film and video editors perplexed by the radical changes to Apple's Final Cut Pro, which competes with Avid in the film editing software market.

A steady stream of insults against and in support of Apple is currently flowing around the blogosphere.
As we stated many time before, Apple had ripped off so many other companies (not just Xerox) and resorted to using its hype machine. It then pretended that it actually invented what was shamelessly lifted. Apple is currently patenting many ideas on which there is clearly prior art, most latterly this patent on touch screens:
The U.S. Patent and Trademark Office has awarded Apple a key patent for touch screen functionality on portable devices, such as the iPhone and iPad.
For a little bit of context, Xerox had touch screens even in the 1980s. None of this is new and Apple's alleged invention is probably a little tweak upon existing knowledge. Apple is the Edison of the 21st century–the aggressive patent troll who is mistakenly believed to be an innovator. All Edison did was take other people's ideas, made minor changes to them, and then claimed credit for them (using a patent). He hacked the patent system. Edison was just a businessman, like Bill Gates. To him, technology was just a way of doing business and gaining power/glory. He happens to be the man behind GE, which is a prominent proponent of software patents [1, 2, 3]. █
Permalink

Send this to a friend