06.27.11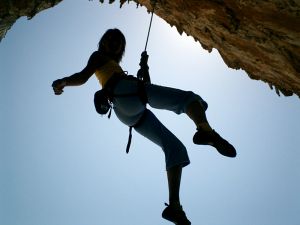 Summary: Another look at the complaint against MPEG-LA, Oracle's case against Google's Android, and Paul Allen's case against the world
The fight against aggression with software patents is met with some early success, but it is premature to declare victory before final judgments. Moreover, addressing the problem on a patent-by-patent basis would be inefficient and almost impractical.
Patents are hurting standards and the FTC is being informed of that by the good folks behind Ogg (EN | ES).
It was not so long ago that there was federal intervention following bad practices with patents from Rambus, as we explained at the time [1, 2, 3, 4, 5, 6, 7, 8, 9]. For the patent holder/s it is great to have standards which virtually force everyone to pay a tax, but for everyone else it is unfair, unreasonable, and discriminatory.
According to Patently-O (a pro-patents blog), it is possible that more resistance to software patents will soon need to come. To quote their conclusion:
That Federal Circut decision was based on the court's machine-or-transformation test that was subsequently discredited by the Supreme Court in Bilski v. Kappos (2010). In the wake of its Bilski decision, the Supreme Court vacated the Federal Circuit's Prometheus decision and remanded for a new opinion. On remand, the Federal Circuit again affirmed that the Prometheus claims are eligilble for patent protection.
The Bilski test or Bilski case keep coming up on occasions and sometimes they become a successful basis for invaliding patents that reach the courtroom. But a step further is needed. Anything short of elimination of all software patents would simply leave Free software in a dubious state, or a state where only a subset of it is approved for use (but not for redistribution). Right now even Java, despite being Free software (supposed to be GPLv2, not v3), is under a patent attack from Oracle. Since Google is willing to go quite far and challenge the allegations, Oracle's patents (that it bought from Sun) are almost deemed unenforceable (if they become invalid, which is increasingly likely). To quote:
Oracle's Java infringement case against Google isn't going exceptionally well for the database giant these days, with another setback delivered by the US Patent and Trademark Office (USPTO) in the form of a patent reexamination this week.

Historically, things haven't been rosy for Oracle since their August 2010 lawsuit was launched, accusing Google of infringing on Oracle's Java software.

Oracle acquired Sun Microsystems' Java technology when it bought the company in 2010. Instead of licensing Java from Oracle to use in Android, Google developed a "clean room" version of the Java virtual machine, Dalvik, for Android instead. Oracle says that Dalvik deliberately infringes on Java anyway, despite efforts to build Dalvik from scratch.
Another case against Google et al., this one from Microsoft's co-founder, is weakening. Groklaw reveals that:
In a judicious (pun intended) move, the court has considered the motion for stay filed by the defendants seeking to stay the trial until after the USPTO completes the reexaminations of the Interval patents. Despite Interval's opposition to this motion, the court has granted the stay [PDF], and the trial will now await the outcome of the USPTO determinations.
So here we have another case where upon filing a lawsuit, the patents in question get challenged and perhaps, just hopefully, they might be declared invalid and the lawsuit which is hinged on them get tossed out.
In its patent extortion escapades, Microsoft (or Apple) typically goes around suing small companies or mere distributors that have little incentive — unlike Google — to go ahead and invalidate patents — a tedious and expensive process. █