07.19.11
Gemini version available ♊︎
Closed-source risk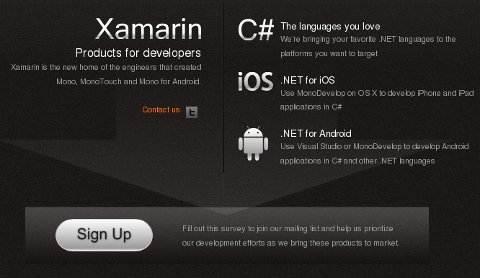 Summary: A new PR offensive portrays an endorsement from SUSE as an elixir to Mono's problems
WE ALREADY know that Mono is a patent risk. Nothing has changed since 2009 when Microsoft provided clarifications that only reinforced our scepticism. Well, it seems like SUSE, now a subsidiary of a Microsoft Gold-Certified Partner, decided to show love for Mono again [1, 2]. "In addition to the intellectual property license, SUSE is also partnering with Xamarin to provide customer support," says this article. Just as someone people started to hope (perhaps wishfully) that SUSE had cut ties with Microsoft deals, the sad realisation dawns upon Fred Williams, who writes, "so much for trying SUSE"
He clarifies in the body of his comment:
After Attachmate's purchase of SUSE I was going to try it. But not if their going to push this Mono rubbish.
If Microsoft wants there language (C#, their version of Java) and .Net IDE to be available, let them license it so every one can use it. Why are intelligent developers chasing a moving target that contains portions of code that contain patent issues?
Rainer Weikusat responds by saying that this happens "[f]or the same reason Mono opponents are apparently incapable of understanding that the US patent systems is fubarred enough that 'code without patent issues' does not exist in ths USA: They are not really intelligent. That's why they seek to imitate the not exactly glorious Microsoft designed technology to begin with.
Another reply says:
They may be intelligent in regard to software, but not in other areas, such as law, or English.
In our Xamarin wiki page we provide a lot more background. Some Mono boosters entered our IRC channels recently, playing ball for Microsoft's interests. Well, "how is that good news," asked our contributor Oiaohm. "Nowhere is Xamarin getting funding out of that."
"Also you are forgetting what Miguel de Icaza has systematically done to mono. [...] Basically wherever he can see profit [he] ends up closed."
–OiaohmThe operation is still funded by Microsoft MVP Miguel de Icaza and it is a company which de Icaza admits is an "open core" (i.e. proprietary software) company. So what's to celebrate here? Here is the press release from Nuremberg (also in Novell's site, which is mostly inactive these days). "SUSE today announced it is partnering with Xamarin," says the press release, "to bring products to market faster and to more effectively support customers using Mono®-based products. The agreement grants Xamarin a broad, perpetual license to all intellectual property covering Mono, MonoTouch, Mono for Android and Mono Tools for Visual Studio. Xamarin will also provide technical support to SUSE customers using Mono-based products, and assume stewardship of the Mono open source community project."
They use the vague term intellectual property without saying if it's copyrights or trademarks (or both). This does not actually cover the area of patents, which are mostly held by Microsoft, so how much of a reassurance is the above? Phoronix says "Xamarin gains rights to the IP surrounding Mono." What is "IP"? What is it then? Patents, copyrights, or trademarks? These are all very different. In our latest IRC log there is a longer discussion of these points. It was initially a Microsoft booster who brought to our attention the news right from the horse's mouth, only to face dismissal from Oiaohm who wrote: "Xamarin does not get Novell license with MS by that. So Xamarin only has the bless[ing] of 1 party when it needs 2 [the Novell PR, by the way, does not change much]. Also you are forgetting what Miguel de Icaza has systematically done to mono. People forget the visual studio plugin started as open source. Migual de Icaza systematically convert that from GPL to MIT… Then from MIT to closed source. [...] MIT license allows you to change to closed source without approval. So as long as you are silver tongued enough to convince people that converting from gpl to mit will give more freedom you can pull it off. Monotouch also started open source as well. Basically wherever he can see profit [he] ends up closed." █
Permalink

Send this to a friend