09.13.11
Gemini version available ♊︎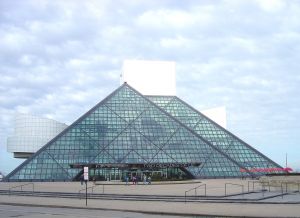 Summary: Critical writings about how Gates buys the publications and lobbies the right politicians in the area in order to claim wins against easily-cured diseases to be his own
AS WE gradually catch up with news that has been missed, we find out that Bill Gates is still monopolising new areas outside of IT. These relate to technology and patents, even if not directly to computing.
"How many of the vaccine related deaths will he attribute to Gates Foundation funding? If things don't go well, how many 'opportunity cost' lives lost will he attribute to Gates Foundation funding?"
–Gates KeepersGates Keepers claims that, as noted here before, Bill Gates keeps taking credit for what he did not invent, just publicised under his own brand. The vaccine lobbying is led by large for-profit companies that he works with while also investing his money in them. It is easier for them to use Gates as a front figure as he might arouse less suspicion than when they try it themselves. It's like celebrity endorsements.
"It appears that one of the chairs of the Gates Foundation," alleges Gates Keepers, "is planning to use the metric of 'lives saved' as his bottom line. He needs to face the issue of attribution. If Gates Foundation funds are just the catalyst for increased immunisation, how many of the saved lives will he attribute to Gates Foundation funding? How many of the vaccine related deaths will he attribute to Gates Foundation funding? If things don't go well, how many 'opportunity cost' lives lost will he attribute to Gates Foundation funding?"
Gates Keepers also points out that "One issue of the journal "Health Affairs" has been bought by the Gates Foundation." Looking at the journal's Web site we find:
Immunizing the world's children against infectious diseases has dramatically cut childhood death and suffering in recent decades. In 2010, philanthropists Bill and Melinda Gates called for a new "Decade of Vaccines" to vault the progress dramatically forward.

The June 2011 issue of Health Affairs, sponsored by the Gates Foundation, examines the strategies that will be needed to achieve the goal.
As we showed before, this practice is not so unusual and even the Lancet is a victim of it [1, 2, 3] . It is polluted by articles bought by Gates to promote his own interests, which stifles completion and promotes monopoly in direction.
We previously wrote about how Harper was lobbied by Gates in order to donate taxpayers' money for patents Gates invests in and it is clear that Gates is starting to pressure more and more governments to give public money to his companies/monopolies, even based on pro-Gates sites that write:
Led by a $1-billion pledge from the Bill & Melinda Gates Foundation, private donors and governments on Monday committed $4.3-billion to efforts to immunize millions more children against preventable diseases, according to CNN.
Are governments now "led" by Gates? That just sounds corrupt. As Gates Keepers puts it: "The first line in this article needs to be backed up. How did the pledge from the Gates Foundation 'lead' the commitment? Was it the first donation? Was it the biggest? Did governments only pledge because the Foundation did? Did the Foundation lead governments? Do foundations lead governments? The Chronicle of Philanthropy should explain how the Foundation 'led' these governments into making commitments."
Well, since Bill Gates spends about $400,000,000 per year on PR alone, he gets to control how the stories are told. He does, after all, sponsor a lot of the reporting in this are. Does that not trouble anyone?
Going back to the Harper-Gates deal, "HIV project with Bill Gates flops," says a report from Canada, raising some valid questions:
The prime minister won headlines across Canada when he announced the project on Feb. 20, 2007, a smiling Bill Gates at his side.

"Through today's initiative, Canada, in partnership with the Gates Foundation, will provide the resources needed to help realize an HIV-AIDS vaccine, which could one day spare millions of people from this horrific disease," Harper said.

The Bill and Melinda Gates Foundation pledged $28 million to the five-year project to pay for its keystone: a pilot manufacturing facility for trial batches of HIV vaccine.
As one investigative journalist points out:
The media/advocacy campaign (much of it paid for or supported by the Gates Foundation) is aimed at pushing out the value of vaccination in advance of a big meeting in London next week aimed at expanding a global project on immunization in poor countries.

See my earlier post on this initiative, GAVI, the Global Alliance for Vaccines and Immunization, The biggest success story in global health you've never heard of. It's also the Gates Foundation's biggest project.

[...]

SIDE NOTE: It is also potentially problematic for one organization, the Gates Foundation, to be exerting so much singular influence over a fundamental component of public health. It may be well-intentioned, but the Seattle philanthropy is funding so many different aspects of immunization worldwide — GAVI, vaccine research, scholarly analysis (Health Affairs, for example, got a grant from Gates) as well as media — there is the risk of distorting the story line or drowning out alternative views. I, for one, welcome the Gates Foundation's advocacy of (and amazingly generous funding for) immunization. But there is a risk with influence so profound.
In summary, by controlling the press Gates is able to control where public money goes to (which patents and companies) and furthermore he takes credit for something which he neither invented nor funded in full. It is a good example of reputation laundering that piggybacks the work of others. █
Permalink

Send this to a friend