10.26.11
Gemini version available ♊︎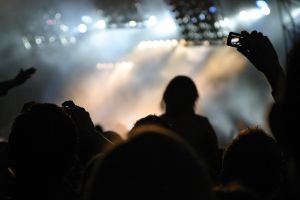 Summary: A variety of this week's news about patents, including some from Apple and Microsoft
MORE people are becoming aware of the problems with software patents, which nonetheless percolate into new statements, press releases, and other items that we find in the news. The reputation of patents seems to have declined and facilitators of the patent system are becoming somewhat of a laughing stock.
We particularly liked this new example from Blackboard, which for PR purposes claims to be embracing Open Content that is easy to do when one's code is proprietary and patents encumbered. To quote:
Blackboard.com, which offers "learning management systems," became a big deal at a time when many schools were still learning how to put teaching in the cloud. Critics called for a boycott of Blackboard in 2006 after it used a flimsy software patent to sue a rival, and raised fears that it would sue universities that were using their own teaching software tools rather than Blackboard's products. The controversy abated in 2009, however, when a court found that the patent claims were invalid.
Many software patents are invalid in principle (prior art and triviality), but it costs a lot of money for a defendant to challenge them because the process and the system are broken, favouring the claimant (in court) and the applicant (in the patent monopolies office). Look no further than this article from a Mac site. It ridicules Apple's own patents, which given the site's bias is saying a lot. To quote the diversion (blaming the system rather than Apple):
Slide to Unlock? Patented

[...]

It's a bit silly, really, but blame it on the patent system. Be that as it may, nobody now gets to use the popular 'Slide to Unlock' without infringing on Apple's patent unless a court rules it is invalid or prior art. Here's a video of the 2004-5 Neonode N1m, showing a similar Slide to Unlock that existed before the iPhone (4 minutes in):
We've all seen it before. There are more complicated examples which are actually physical and go centuries/millenia back. How could Apple have been granted a monopoly on this? It is an insult to Apple and to the USPTO. Any little kid could independently come up with the same "idea". A lot of Apple's patents are artsy and outright ridiculous.
Richard Hillesley has a good new article with a dramatic headline and it goes like this:
All patents are theft

If necessity is the mother of invention, patents are its delinquent offspring, providing stumbling blocks to innovation and progress, inhibiting the free exchange of ideas, and restricting our knowledge of how things work…
Patents are of course a restriction and a monopoly. They do not in any way help professionals move science and technology forward.
Over at Muktware there is this new piece about Microsoft's self-defeating fight against Linux/Android:
Microsoft is fast earning the reputation of being a troll instead of an innovator in the mobile space. The company dominated the desktop segment purely on the basis of anti-competitive business practices where they forced all competitors out of the market thus creating a monopoly. That monopoly is collapsing as OS is becoming more and more redundant in the era of Web and mobile computing.

Microsoft's Windows Phone is a massive failure. Instead of pulling up socks and creating better products the company has resorted to the same old anti-competitive business practices which it used for selling its 'stolen', as Steve Jobs said, Windows OS.
"Stolen" and "theft" are propaganda terms in this context. But they can be embraced like the word "piracy" (as in Pirate Party and The Pirate Bay) to challenge and ridicule those who initiated or perpetuated the propaganda, including Steve Jobs. █
"We are not on a path to win against Linux"
–Jim Allchin, Microsoft's Platform Group Vice President
Permalink

Send this to a friend