11.07.11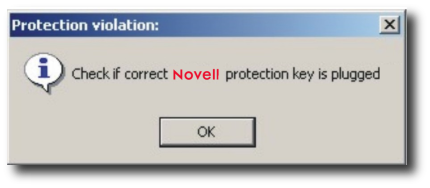 Summary: The clock is ticking on users of PlateSpin, which Novell acquired only to put to waste
OVER THE years we've expressed concerns about PlateSpin, whose founders and head left Novell shortly after Novell had acquired their company. There was no mention of this product from Attachmate and "the product hasn't been updated in a while," says this new article. To quote in context:
Novell PlateSpin Orchestrate is another multi-hypervisor management tool, and it's been around for a long time. The product supports VMware, Xen and Hyper-V, and it can carry out various administration tasks — such as creating, starting, stopping and deleting virtual machines. Since Attachmate's acquisition of Novell, however, PlateSpin Orchestrate's maintenance and development status remains unclear, and the product hasn't been updated in a while.
Here is another one who fled Novell:
Chui has more than 15 years of marketing experience in the technology space, including the leadership of an award-winning marketing team at PlateSpin, which was later acquired by Novell.
He has just moved.
Is it safe for the long run to use something from the PlateSpin brand (Novell did some rebranding for marketing reasons)? We think not and there is precedence in the news that involves Novell:
The clients were computer illiterate for the most part, and had tried to install some third-party software on their Novell server by themselves. However, the software wouldn't run properly after being installed (most likely a permission issue), and the client called our shop to ask for help.
How likely is it that Novell customers that depend on PlateSpin will soon stay unsupported and helpless? Remember under what circumstances Novell was bought. It seemed like a liquidation move. From last week's news we are reminded that:
Closed on Oct. 14, the fund is the fourth raised by Golden Gate, which has purchased a wide range of companies over the last 12 months, including California Pizza Kitchen and two software makers, Novell and Lawson Software.
It made no sense for Attachmate to buy Novell unless it was trying to serve some external agenda, as we explained a long time ago. Attachmate could not even afford to buy Novell, it needed financial support from the outside and it found it. █