12.18.11
Gemini version available ♊︎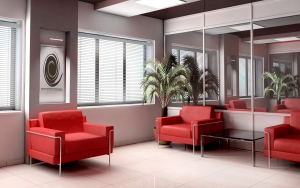 Summary: Microsoft's practices of tax dodging have not dodged the attention of people who address the problem
THE problems with Microsoft are numerous. We can only ever effectively address one at a time. Putting aside technical problems, there are also legal problems and Microsoft's history shows complete disregard for the law. No company — even of comparable size — can really be named for that, mercenaries aside.
The Executive Director of The Economic Opportunity Institute writes an opinion piece which names Microsoft's attitude toward taxation. To quote, Microsoft "still needs to skimp on taxes. By running its licensing sales through a shop in Reno, Nev., it avoids royalty taxes that could be funding high-quality schools for Washington's children.
"The Legislature has enabled Microsoft to continue this ruse. Last year the state budget included a provision to ensure that only Microsoft's licensing revenue from Washington state customers is taxable. For good measure, the Legislature agreed to an amnesty clause that legally prohibits the state from trying to collect back taxes owed by Microsoft before the narrower definition of taxable licenses was passed.
"So how much did public school students and their teachers and professors lose from this ruse? Somewhere between $100 million and $400 million a year for the past 15 years. (We can't get much more accurate because we can't see Microsoft's internal corporate accounting.)
"Add the $104 million Microsoft got in tax deferrals from the state in 2010, and the $2 million it received in tax credits, and you are a long way along the path to figuring out the revenue problem in our state.
"Microsoft's corporate counsel recently weighed in on the state's budget woes: "It's important for the state to avoid further reductions in higher education funding… It's similarly important to maintain investments in K-12 education across the state…" Which, I guess, is (squishily) endorsing the proposed sales tax increase that would directly hit low- and middle-class families in the pocketbook. But it's the waste, fraud and abuse in our own tax code that we should be going after — not the students at Everett High School, not the students at Everett Community College, not their teachers and professors, not their parents, and not their daily purchases."
It is even worse than that because the legislation in place had former Microsoft folks responsible for it. They broke the system.
We have already explained this point along with many others in previous posts on the subject. One of the better sources of information on this subject is a former Microsoft employee who further explains:
1) $1.51 Billion in Tax Savings: Based on Microsoft's own reporting, I estimate the company has saved $1.51 billion in taxes, interest and penalties since 1998. For the first time, we've published our entire analysis in a Google Docs spreadsheet: Financial History of Microsoft's Nevada Tax Dodge.

This estimate includes the $104 million that Microsoft saved last year after Chair of the Finance Committee Ross Hunter, a former Microsoft Executive, led the Democratically controlled Legislature to drastically shrink the Royalty Tax from a tax on worldwide revenue to one based just on sales to Washington State customers. Hunter's action will continue to cost the state more than $100 million annually going forward. Hunter even slipped in a section to grant Microsoft amnesty from its past abuses.

2) $4.37 Billion in Tax Savings: The Royalty Tax rate actually was 1.5 percent (more than three times higher) prior to 1998, but was cut in response to software industry lobbying. Scenario B in the Financial History shows that if not for its lobbying to cut the Royalty Tax from 1.5 to .484 percent, Microsoft would owe $4.37 billion in taxes, interest and penalties.
Separately he notes: "When I interviewed Microsoft's General Council and Vice President Brad Smith in 2004 for Citizen Microsoft, he admitted the tax avoidance effort, while attempting to make light of its scope…"
So even Microsoft admits that it is doing this. But it does not really respond to queries about it. Once in 4 years when there are elections in the US it simply bribes the candidates (as we showed before) which keeps regulation at bay. That is a subject for another day. The "Occupy" protesters have legitimate reasons to be upset. Bill Gates and Microsoft hardly pay any tax. But the problem is even broader because more plutocrats and corporations receive exemptions they do not deserve and they use the media which they own to justify it with sound bites like "job creators". █
Permalink

Send this to a friend