01.10.12
Gemini version available ♊︎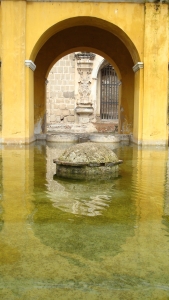 Summary: Tuxera makes the news again, even in light of potential GPL violations, not just taxing Linux and Android on behalf of Microsoft (like SUSE does)
THE OpenSUSE project is relatively quiet these days, but some people are still on vacation. We'll touch on that separately quite soon.
In order to keep abreast of things, Phoronix notes some Plymouth developments:
While Plymouth is now quite mature and didn't see too much new activity in 2011, it may be finding its way into another Linux distribution. The openSUSE developers are debating to use Plymouth as a replacement to bootsplash.
OpenSUSE is behind some of the competition here. There's no good reason to choose OpenSUSE these days. Phoronix proceeds from the little OpenSUSE news that exists [1, 2] and criticises Microsoft's exFAT, which other than SUSE is one of Microsoft's main patent extortion cash cows (another is Android "licensing"). Michael writes:
Microsoft's exFAT Is Still Crap On Linux

[...]

For those very serious about exFAT on Linux, Tuxera — the same company that claims NTFS is the fastest Linux file-system — does have exFAT Embedded (product page). This is a legal implementation of exFAT on Linux with Tuxera having gone through the proper licensing channels to receive the file-system documentation and construct this Linux kernel module. Tuxera also offers exFAT for Android devices.
The debate resulting from this article is quite large and Tuxera is at the centre of it all. Ryan spoke quite a lot about it in IRC (even last night). And recently he also approached some developers. Among the things he wrote (see recent IRC logs, especially from yesterday and the day before that): "I also believe the Microsoft Gold Partner Tuxera is a GPL violator that has stolen GPL licensed source code for XFS for Linux and made it into a proprietary IFS for Windows (both violate the GPL. I doubt they used the FreeBSD implementation since it is not only crap, it is read only. The only version of XFS with any maturity and completeness that has any source code available is under the GPL, and Tuxera won't answer my email when I ask them where they got "Tuxera XFS" from. I have notified several of the copyright holders on XFS of Tuxera's activity. They can pursue legal remedies if it does turn out to be the case that Tuxera XFS violates the GPL, which is more likely than not.
"Microsoft sits back and lets Tuxera violate the GPL on their behalf"
–Ryan"Alex Elder has told me that he is suspicious that they have stolen GPL licensed XFS code from SGI's git repository, due to the reason I brought up about the GPL version being the only usable and full featured public implementation with any maturity… he said that he is unaware of SGI licensing XFS to them, and if they did, it would not cover anything that has been added to XFS for Linux, which has spanned the last 12 years, for which SGI doesn't require copyright assignment, so if SGI were to license the code, it would be the code from IRIX, not the considerably more advanced version from Linux [...] the version from IRIX hasn't seen any major development since around 2000. IRIX itself has been in End Of Life extended support since 2006, which is due to end within the next couple of years [...] an IFS for Windows implementing XFS out of GPL licensed source code would be a GPL violation on two fronts: 1. Since it is under a proprietary license from Tuxera, which is not allowed under the GPL. 2. When added as an IFS, it runs inside the Windows kernel, which violates the linking requirements of the GPL, unless Microsoft was to relicense Windows under the GPL [...] Microsoft sits back and lets Tuxera violate the GPL on their behalf [...]that way they can claim compatibility with Linux file systems without being sued for it [...] if it blows up on anyone, it will be Tuxera."
iophk responds with: "That's usual. They mostly work through proxies"
This gives them GPL FUD to be used later, too. They get device makers stuck with Microsoft tax and also GPL violations, assuming the above conviction is true.
"[T]he only Ext2 IFS for Windows which is proprietary freeware and doesn't violate the GPL," writes Ryan, "is a from scratch implementation that used no GPL source codewhich was written by a college student as part of a thesis."
The discussion was very long and on it goes in IRC. This is still work in progress for us. We may write about it again when conclusions are reached. █
Permalink

Send this to a friend