01.23.12
Gemini version available ♊︎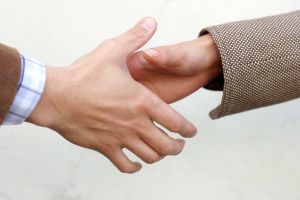 Summary: Apple and Microsoft use legal instruments to perturb the market and disrupt fair competition
ACCORDING to this new report from The Register, Apple is up to no good and it does not go unnoticed. EULA tricks are no longer just Microsoft's weapon of choice; Apple too is doing it:
Budding authors attracted to Apple's latest content-creating tool should tread with care lest the small print locks them in tighter than they'd imagined.

The End User Licence Agreement, to which users consent by using the software, requires the output of iBooks Author be distributed only through Apple's retail operation – with Cupertino getting its customary 30 per cent cut – to ensure that only Apple students get the benefit of Apple's largess.
This is an example where lawyers — not engineers — try to tilt the table. Another recent example of this is UEFI requirement that Microsoft crafted to exclude Linux and Android on ARM-based machines. To quote a good new report on this subject:
Matthew Garrett, the Red Hat engineer who originally raised the issue of UEFI Secure Boot and Linux, points out in a new posting titled "Why UEFI secure boot is difficult for Linux" that, despite Microsoft's recent changes to its UEFI Secure Boot requirements, there are some major challenges left if users want secure-booted Linux.

[...]

The concerns over how Microsoft plans to make use of UEFI's Secure Boot on ARM processors has also continued. A number of commentators and the Software Freedom Law Center reported that Microsoft had barred ARM devices which run Windows 8 from booting Linux. These requirements are in the current Microsoft Hardware Certification Requirements document, but were known about in September 2011 when the initial fears about UEFI were raised; Microsoft's plans were detailed in presentations about its "Logo Requirements" at the time.
A couple of years ago when Microsoft promoted its chief racketeer (a lawyer) it became evident that Microsoft realigned itself as a legal manipulation firm.
As another site has just put it:
Back in October 2011, the Free Software Foundation speculated on the possibility that Microsoft might be trying to block out other operating systems from loading within a computer, using a new concept known as the Unified Extensible Firmware Interface (UEFI). Microsoft showed it off a couple of months back, booting up Windows 8 in eight seconds. Linux users: Should you be concerned?

[...]

Surely enough, Microsoft was watching the dilemma and responded to the issue, saying that there's already an option within their hardware prototypes to disable secure boot attempts from the motherboard. We're still not sure, though, whether you'll be able to run Windows 8 with secure boot disabled. Microsoft has admitted indirectly, however, that the option could turn up missing on certain platforms that weren't released by the company. In other words, any OEM can choose to omit the option to disable secure boot, making this the first step towards a world without a free OS.
How convenient to Microsoft.
Matthew Garrett's views are explained in this new article:
BIOS, the archaic firmware that sits between a computer's hardware and the operating system, is set to be replaced by the Unified Extensible Firmware Interface (UEFI). The move is intended to improve security, but a leading kernel developer says UEFI is "awful" for Linux.
This is not a technical war but a legal war that uses technical means and dotted lines to execute competitors. Where are the regulators? █
Permalink

Send this to a friend