02.03.12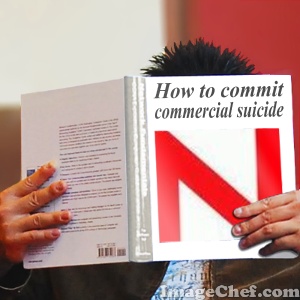 Summary: A roundup of news about former Novell staff and where that staff is moving these days
NOVELL is a relic, but one that has become almost synonymous with old networks. Novell is no longer a company, let alone one that boasts having about 12,000 members of full-time staff.
Mr. Taylor, a former Novell senior, becomes CFO at Adaptive Computing and the respective press release says:
Mr. Taylor also served as the Director of Finance and Group Controller for the Product Development Organization at Novell, where he worked extensively in the product planning process.
Here is the story of a man who served/advised companies sold to Novell:
Syed, managing principal at PredictSoft LLC, moved to Shrewsbury in early 2005 and has since been driving new initiatives, including funding high-tech companies to drive entrepreneurs to come up with better software products that enhance business productivity. Over the last two years, he has been an investor and adviser to companies that were sold to Novell, Cisco Systems, McAfee and Intel. These companies created jobs in Massachusetts and California.
Another new hire:
Butterfield is the founder and managing partner of SageCreek Partners, where he helps companies with their go-to market, recruiting, finance and business development initiatives. Before SageCreek, he guided Altiris to eight consecutive years of profitability, overseeing growth in revenue from $3 million to more than $300 million. He had similar results at Vinca Corporation, Legato, Novell and WordPerfect. Butterfield is the winner of the 2002 Ernst and Young Entrepreneur of the Year award.
More Novell connections here:
Masie worked for 8 years in the USA at Novells head office in Utah as a Global Corporate Technology Strategist. On his return to South Africa he assumed the role of country manager of Novell and thereafter developed, established and launched Google South Africa.
Masie is mentioned here as well:
Masie worked for eight years in the USA at Novell's head office in Utah as a Global Corporate Technology Strategist.
Here is Semel, another familiar person who left, finding his place at a new company:
Mr. Semel joins IntraLinks after serving as senior vice president, general counsel and secretary of Novell, Inc. Previously, Mr. Semel served as chief legal officer and corporate secretary at Tele Atlas N.V., a Dutch Euronext company providing digital mapping and navigation solutions. Mr. Semel also served as vice president, general counsel and secretary of Ascential Software Corporation, a provider of enterprise data integration, and vice president, general counsel and secretary of NaviSite, Inc.
Corey becomes Chief Revenue Officer and the press release says:
Prior to USWeb, he served as vice president at Novell's $1.2 billion NetWare systems business. More recently,
More information can be found here.
More former Novell staff is mentioned in other articles, but these people are not as prominent. For instance:
A seasoned executive, he has held various senior management positions in both start-up and large enterprise companies including Novell Inc., the pioneer in local area networking. At Novell he led marketing, product management, developer and strategic relations organizations.
One who moved to McAfee is already leaving:
She joined the vendor in summer 2009, arriving from an equivalent position at Novell. According to McAfee, she has moved on "to pursue new opportunities". She is replaced as UK and Ireland vice president by Ross Allen.
Job hopping already?
Other former Novell employees ended up in this company. For example, to quote this new report from Canada:
The move to the worldwide role at McAfee puts Struthers on what he calls his "fourth continental hop." After starting out in South Africa, he moved to Dubai for Novell about ten years ago, reporting into EMEA. Then it was off to Asia Pacific, based in Australia, for McAfee. And now, onto North America.
The bottom line is, a lot of people whom we know from Novell (where they were managers) are no longer with Novell or even with Attachmate. Novell is where people stay to sink with a ship. █