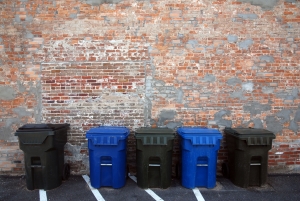 Summary: Barnes and Noble gets an upper hand and other news serves to show the weakening of Microsoft's patent campaign/effort to disrupt fair competition
THIS site was born out of need to defend GNU/Linux from Microsoft extortion. Here we are just over half a decade later and Microsoft's extortion affects many Android devices, not just SUSE.
According to this report, "Barnes & Noble Backed by U.S. Agency Staff in Microsoft Case" and as one commentator puts it:
CLOSED SOURCE SOFTWARE HOUSE Microsoft looks set to lose its attempt to get Barnes and Noble's Nook tablet banned.

Microsoft had gone to the US International Trade Commission (ITC) in a bid to halt the import of Barnes and Noble's Nook tablet and ebook reader, claiming the device infringes three of its patents. Unlike most firms, Barnes and Noble decided to fight Microsoft instead of paying up, a decision that now looks likely to pay off.
This is enough to squash some propaganda from Microsoft lobbyists, but not the appalling propaganda from Bloomberg (as can be seen here). Linux-hostile sources are seeking to portray Google as a patent aggressor and gangsters from Microsoft as "friendly"
The Microsoft lobbyists[ [cref 58126 spread (nonsense like it's a full-time job and the target is always Android. Microsoft is very worried about Android, which enters tablets and thus affects Microsoft's desktop share as well.
Red Hat's unofficial response (from an employee) says:
Now let's ignore for the moment the obvious wrongness wrt Android copying iOS etc and instead focus on the claim that 2.25% is not FRANDish enough according to the self-acclaimed expert in thsi field, Mr. Florian Mueller.

This same Mr. Mueller is working on a "research project" to find out how FRAND is the best way for the IT world etc. Hint: that research is payed by Microsoft
It is just a Microsoft lobbyist injecting the Microsoft line into publications (maybe with his usual spam-esque techniques for promoting this).
Pamela Jones and Professor Webbink tackle these sorts of issues from a legal standpoint. In this new post they help dispel some of the myths spread by the lobbyists:
With Google's acquisition of Motorola Mobility there have been a number of competitors claiming Google (Motorola) is acting unfairly in its licensing of patents related to the H.264 and 3G/UMTS standards.

Among the complaining parties are Microsoft and Apple, both of which claim that the Motorola Mobility approach to FRAND (fair reasonable and non-discriminatory) licensing under the respective standards is anything but fair and reasonable. The fight is over the fact that Motorola Mobility (and now Google) is asking a 2.25% royalty for a single patent in each of these instances.

While it is the epitome of chutzpah for Apple and Microsoft to complain about the patent licensing behavior of any other company, that does little to clarify the issues involved in patent licensing related to standards. This article will walk through those issues so we can all have a better understanding of such licensing and why different companies perceive the terms "fair and reasonable" from very different perspectives, depending on whose ox is being gored.
Here is the type of articles Groklaw responds to. Alan Lord writes: "Makes you wonder what all those other vendors are paying #Microsoft for doesn't it?"
On another occasion he writes: "OMG! Look what #Microsoft, the #swpat troll is claiming are being breached by B&N: is.gd/XTkkrg Trivial, not novel or innovative."
He links to this Microsoft booster and Pamela Jones over at Groklaw. She shows Microsoft retreating:
The big news being reported by Bloomberg is that Jeff Hsu, a staff attorney at the ITC, said in an interview he will be recommending that ITC Judge Theodore Essex find Barnes & Noble has not infringed three Microsoft patents. Essex rules in April on that.

If I were a FUDster, I'd write that this means Barnes & Noble has prevailed, but I just tell you the truth, which is that this is one step in a longer process. It is, undeniably, however, fabulously good news for Barnes & Noble.
Alan Lord adds that:
Really, really bad stuff from #Microsoft's "Android Licensing Progam": is.gd/b1rIIy #swpats #barnesandnoble (2nd highlighted para)
Extortion is when "licensing" from Microsoft is required for a product Microsoft has nothing to do with. And as Groklaw puts it:
Barnes & Noble Files Petition for Review Re Patent Misuse Defense ~pj – Updated

[...]
But the most explosive section is where Barnes & Noble describes what Microsoft said to them when they approached Barnes & Noble with a demand that they pay for a patent license:

"And what they basically told us was, it doesn't matter if you have defenses, whether you don't infringe, whether our patents are invalid, you're going to need to take a license, because there's no way that you can get out of our grasp, that we have so many patents that we could overwhelm you."

The document says that Microsoft demands that all OEMs take a license from them and pay for all Android phones whether or not they actually infringe.
Finally, here is an explanation of interest about damage limitations because "[a] number of comments to a recent article on the Microsoft v. Barnes & Noble reveal some confusion on the issues of damages in patent infringement actions and the role that patent marking and notice play in determining when damages begin to accrue." The bottom line is, the case goes on and Microsoft is struggling to defend its case for extortion. Regulators too are getting involved now. Besieged by transparency. █
Defensive armament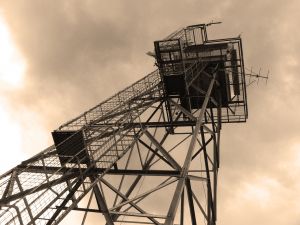 Summary: Google gets a go-ahead for acquisition of Motorola patents, which will help deter against anti-Android lawsuits (except by proxy)
THE LATEST news from the Android patent warzone is that Apple loses a round, which puts Android/Linux in a good position. Moreover:
The US Department of Justice and European Commission have okayed Google's planned $12.5 billion acquisition of Motorola Mobility. Now the two have to work together — and fast — to bbring Android 4.0 to Motorola's Xoom and XyBoard and whatever other Android tablet platform that can grab some share against Apple's iPad.
And as expected, the "Nortel & Googorola deals are] approved by US DOJ and EC," says Karsten Gerloff (FSFE head), based on these official pages. SJVN calls it Apple's nightmare:
Apple's Android nightmare: Google's Motorola purchase gets EU OK

Apple has been doing its best to beat the snot out of Android in the courts with intellectual property lawsuits. Now, with Google purchase of Motorola Mobility, Android's maker will have the patents it needs to retaliate.
The FSFE has meanwhile issued a statement to say: "Nortel/Rockstar, Google/Motorola deals create balance of terror on software patents". To quote:
On Monday, the US Department of Justice approved the sale of Nortel's patent portfolio to a consortium led by Apple and Microsoft. At the same time, the DOJ and the European Commission allowed Google to buy Motorola Mobility, thus giving the search company a sizable patent portfolio.

"We appreciate that competition authorities in the US and Europe continue to take software patents seriously as a risk to competition," says Karsten Gerloff, President of the Free Software Foundation Europe. "However, we believe that the commitments made by Google, Microsoft and Apple regarding their patent licensing policies are not sufficient to allow everyone to compete on equal terms."

The terms of those commitments do nothing to ensure that the software patents in the portfolios in question can be implemented in Free Software.

While Microsoft has said that it will not seek injunctions against companies using its standard-essential patents, this policy merely restates the commitments Microsoft has already made to standards organisations. Microsoft will only license its patents on so-called "RAND" terms (short for "reasonable and non-discriminatory"). These typically require the company that implements the patents to pay a licensing fee per unit.
It is always sad when competition boils down to legal disputes and deterrence. It's an unhealthy atmosphere. The ideal solution would hammer down the patent system. █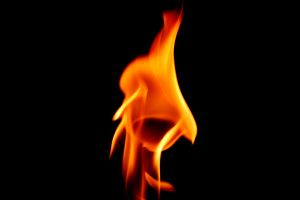 Summary: Slip of the tongue for Oracle and more aggression from Apple
THE ongoing research over at Groklaw[1, 2, 3] nets this finding that an "Oracle Engineer" says "Android Is Not Java ME!"
To quote: "Don't bother searching for that comment on Wong's blog – he has taken it down. But not before vigilant Groklaw volunteers were able to cache a copy of it."
There is more at Mr. Pogson's blog, which looks ahead at the consequences. Whether or not the Oracle lawsuit was started as a favour to Larry Ellison's best friend is irrelevant from a legal standpoint. But perhaps we will see this lawsuit ending soon.
Apple itself keeps frantically pushing for the ban of more Android devices (because that is Apple's long-term strategy):
Apple is seeking a US ban on Samsung's Galaxy Nexus, the flagship phone for the newest iteration of Google's Android smartphone OS, in the latest battle of the ongoing patent wars.

The fruity firm filed in California, saying that "a preliminary injunction regarding Samsung's new Galaxy Nexus, which infringes multiple key Apple patents, is essential to prevent immediate and irreparable harm to Apple".

"Absent preliminary relief, by the time Apple prevails in this case – and Samsung's infringement is so clear there can be no serious dispute that Apple will prevail – Samsung will have rushed the Galaxy Nexus, which misappropriates many patented features from the iPhone, to capture market share from Apple that Samsung will be able to retain long into the future," Apple claimed somewhat shrilly.
"Apple look more stupid, paranoid & arrogant by the day," writes Alan Lord about this news. We urge readers to not buy anything from Apple. This company is a major foe of sane patent policy, Linux, GNU, and other Free software. It's antithetical to civil society. █
Summary: The Web's inventor, who always insisted on patent- and royalty-free Web, addresses a standing issue
THE HONOURABLE MAN who was inspired in part by Richard Stallman when he created the free Web is making headlines again. It is about the case which we wrote about in posts such as [1, 2, 3].
Steven J. Vaughan-Nichols, a journalist who is currently being smeared by Microsoft employees, writes about this piece of news that's pretty big. Timothy B. Lee's angle on Timothy Berners-Lee can be found here. "But no third cheer," writes Simon Phipps (OSI), "because, all the same, it's a hollow victory. Despite the fact every technically-competent engineer on the Internet (including my colleagues at Sun who worked on the HotJava browser and were also pursued) could see the patent claim was specious, Eolas has still been able to spend more than a decade making huge sums of money simply by threatening people with enormously expensive litigation."
Here are some more articles about this theme:
The inventor of the World Wide Web, Tim Berners-Lee, testified in a courtroom Tuesday for the first time in his life. The web pioneer flew down from Boston, near where he teaches at MIT, to an eastern Texas federal court to speak to a jury of two men and six women about the early days of the web.

His trip is part of an effort by a group of internet companies and retailers trying to defeat two patents — patents that a patent-licensing company called Eolas and the University of California are saying entitle them to royalty payments from just about anyone running a website with "interactive" features, like rotating pictures or streaming video.
Last year Tim and I chatted briefly on Twitter about patents in the Web, so the above action is reassuring. Glyn Moody writes about this by retweeting Tim:
RT @timberners_lee Texas jury agreed Eolas 906 patent invalid. Good thing too! >>that's a relief…#swpats
As an aside, there is this ongoing discussion about why the patent system fails. Jan summarises as follows:
What started as a post on Googleplus turned into quite a nice braindump of my struggle with the current patent system. Hence I decided to also turn it into a blog entry. Please do read the comments on googleplus as they contain a lot of additional insight and counterarguments.

[...]

So when both sides of the equation fail in society (not the market, patents are a deal between society and creators, not a deal in the market, a mistake many people make) the patent system is NOT doing what it is meant to do.

Now can we get back to the original deal? I doubt it. Reforms will not suffice for that.
A good first step would be to annul all software patents. Tim said that software patents are "terrible". He is a scientist and renowned innovator, not a lawyer. █
"Let me make my position on the patentability of software clear. I believe that software per se should not be allowed patent protection. […] We take this position because it is the best policy for maintaining a healthy software industry, where innovation can prosper." —Douglas Brotz, Adobe Systems, Inc.
Experimentation with poor kids is not a novel concept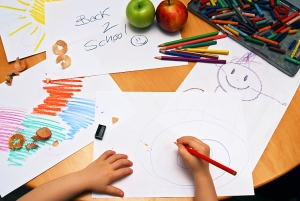 Summary: A new report about the reality of large-scale clinical trials being painted "charity" (patent charges)
THE Gates Foundation uses clever PR campaigns to provide companies it invests in (and which make up the foundation's management) with free clinical trials. We covered this subject here several times before and also provided examples. This is not an hypothesis or a theory; it's a fact. According to this pointer we got about a new article, Bill Gates continues to use African babies as guinea pigs:
So the Gates Foundation is giving Big Bucks ($400 million and counting) to Big Drugs/GSK to develop a vaccine against Africa's number one killer, malaria.

The new not-for-profit malaria vaccine is "virtually entirely ineffective" without another medicine, whose patent is owned by GSK, resulting in $billions of African blood money filling the coffers of Big Drugs, once again.

Never mind Big Drugs/GSK had its reps at the Gate$ Foundation and Big Buck$ in the form of tax deductible grants are being shelled out by the Gate$ Foundation to Big Drugs/GSK.

And never mind that billions of desperately needed African foreign currency reserves will be spent on this new malaria vaccine. The really nasty thing about all this is the fact that, once again, Big Drugs tests new drugs on African babies before any such permission is granted to do so on American babies.

And all the while one African country, Eritrea, has reduced malaria mortality by 80% over the last decade, a fact unknown to the supposedly altruistic, or more aptly, incestuous, vaccine industry.
It is appalling stuff like this which compels us to continue tracking Gates and his new monopolies. The experiments above help the drug companies profit from rich people (the real target market) and the fake 'donations' from Gates are rarely real donations; it's just patent licences intended to kickstart sales and pressure politicians to pass taxpayers' money to the pharmaceutical cartel. We provided examples over the years. Regarding Monsanto, wrote to us a reader just minutes ago, "[t]here was just a short bit on TV about how a number of people have moved from Monsanto directly in to the Gates Foundation. I've looked around online but can't find anything."
We wrote about this at the time. Remember that GSK (which is mentioned above) had the highest position at the Gates Foundation's "health" efforts. The foundation helps companies paint their sinister agenda as "philanthropy" and Gates is their front man (who shares profits with them as an investor). █

Contents
This article uses NetApplications data, but even they can not hide an intersting correlation between technical competence and gnu/linux use. Towns where of Google, Yahoo and Lockheed Martin employees live have 88% gnu/linux use. California overall has 19%, which is probably closer to actual world use than the 1% nonsense that NetApplications usually publishes.

"IE6 is dug in like a First World War sniper with 80 per cent of that market, according to Browsium" Wow! If that's true then XP may also be larger than the stats show, by a large margin. … This could explain the "missing" licences for "7″. The enterprise is not buying licences for "7″ but installing XP on their new machines bought naked. The world is shipping 90 million x86/amd64 PCs per quarter but M$ is only selling 50 million licences per quarter.

Mozilla Conductors help Mozillians with difficult online conversations. We offer advice, suggestions, a listening ear, moral support and, in the case where the discussion is public, occasionally direct intervention. But the goal is to help everyone communicate effectively, not to be enforcers.

The naysayers trot out some pet application that they may never have used as an example of an application not available on FLOSS systems. The reality is that FLOSS on a general-purpose computer can do just about anything.
Science
Health/Nutrition
This is one way the US may fall behind the rest of the world, being stuck on non free software.
Security
Copy is not theft. Most of the privacy problems people have are Windows exploits and the power non free software owners help themselves to in the first place. As usual, the NYT is lost in a maze of details and misses the big picture.
Defence/Police/Aggression
Protecting your privacy while being different will land you on FBI watch lists.

States that practice assassination are a threat to everyone.
Environment/Energy/Wildlife
BP oil is suspected.

an email released by Public Employees for Environmental Responsibility (PEER) traces efforts to downplay the spill size in the initial weeks back to the White House. The group released a May 29, 2010 email from Dr. Marcia McNutt, the director of the US Geologic Survey and head of the government's Flow Rate Technical Group (FRTG) … she cited pressure from the White House as the reason the numbers were low-balled.

These documents reveal a multi-million dollar effort by Syngenta and its PR flaks to influence the public's perception of atrazine in an effort to stave off regulatory and legal action against the weed-killer, which has been found in drinking water across the nation. As part of this greenwashing effort, Syngenta's PR team investigated the press and paid scientists, economists and other 'experts' to spin the media and the public on the 'benefits' of atrazine
Finance
Not only has the system destroyed county title records, but it is highly vulnerable to bank runs and systemic collapse. And that is what happened in September 2008 following the bankruptcy of investment bank Lehman Brothers. Gorton explains that it was a run on the shadow banking system that caused the credit collapse that followed.

Basically, rich people used mortgages as a slush fund between other risky deals.

About 1 million foreclosures with be completed this year, up 25 percent from 2011, according to the firm.

A good history and primer on the for profit diploma mill in the US. Student loans are even worse than fraudulent home loans because bilked students are not allowed to default, ever.
Anti-Trust
The city decided early on to limit its approach to only the IT infrastructure, and to not make major changes on the desktop. This tactic, Armbruster now says, wrecked the entire migration. "By not changing anything on the desktop, the migration failed for the IT infrastructure."

To get rid of non free software, you have to kick all of it out. Non free software owners will resist this and sabotage you if you let them. The upgrade train won't spare those who try to sit still with non free software either.

Perhaps not coincidentally, this town has the German equivalent of the East Texas software patent court – caution, Florian influenced site. Try this better article.
PR/AstroTurf/Lobbying
Independent revealed programmes were made by third-party in pay of governments and firms

Techrights has written a lot about Microsoft BBC corruption. The apology is a good first step. The BBC should abandon broadcast to focus on publicly financed program production and public domain distritution to free itself from money problems. More money, not less should be provided for this.
Privacy
In less than a year, Mr. Schrems's one-person operation has morphed into a Web site, Europe Versus Facebook, and a grass-roots movement that has persuaded 40,000 people to contact Facebook in Ireland, where its European headquarters are located, to demand a summary of all the personal data the U.S. company is holding on them… Mr. Schrems filed the grievance after using a provision of Irish law to obtain from Facebook a copy of all of the information the company had been keeping on him. … Facebook was routinely collecting data [1,222 pages worth] that he had never consented to give, like his physical location, which he assumes was determined from his computer's unique address identifiers, which can be traced geographically. Facebook was also retaining data he had deleted…
Education Watch
There is a word for this kind of anti-democratic collaboration between business and government, but we haven't used it much since the 1940s: fascism.

This article is a good run down of what's going on in the world of civil servant union busting and "education reform"

It looks like a good backlash it on the way. That's good for Washington state and a good example for the rest of us.

Louisiana would have money for their schools and other things if government had the guts to tax the multinationals that run cancer alley.

New Orleans is important in the national education debate, but not for the reasons we commonly hear; it is important because it is the beachhead for a national movement to remove schools from local democratic control and accountability. The privatization trade-off is that the public sacrifices control of schools for a privatized system that delivers better education for the same tax dollar. While the citizens of New Orleans certainly lost control of their schools [after Hurricane Katrina], it cannot be said that they have received a better education, if that also means an equitable education, nor can it be said that it came at the same cost. … Hurricane Katrina was the perfect storm for the corporate education movement: No democracy, no unions, and a goal of 100% privatization of all public schools. It is no mystery why they chose New Orleans as their beachhead.

I'm glad I 'did' TFA. Twenty years ago they filled a need. Putting a few hundred barely trained teachers into the toughest to serve schools was one of those concepts that was 'so crazy, it might just work.' We weren't always doing 'good,' but we also weren't doing much harm. Our five or six hundred teachers were pretty insignificant in the scheme of things.
Over the next twenty years, TFA did a lot of growing, but not a lot of evolving. They replicated their institutes and increased their regions. The 2011 corps is nearly 6,000, twelve times as big as the cohorts from the early 90s. Unfortunately, the landscape in education has changed a lot in the past twenty years. Instead of facing teacher shortages, we have teacher surpluses. There are regions where experienced teachers are being laid off to make room for incoming TFA corps members because the district has signed a contract with TFA, promising to hire their new people. … TFA has participated in building a group of 'leaders' who, in my opinion, are assisting in the destruction of public education.

The key lever is the vaunted score on high-stakes state standardized tests, used to justify a slew of controversial decisions. As a result of ten years of this kind of reform, we are experiencing schools just as segregated by race and social class as they were in the 1950s. We in the United States are also experiencing a teaching profession that is constantly undermined and under attack. The culture of punishment and competition created under No Child Left Behind and now Race to the Top has proven to be a massive failure.
ACTA
With protests against the Anti-Counterfeit Trade Agreement (ACTA) set to rage across Europe on Saturday … More recent reports suggest Germany is simply delaying its decision on signing ACTA until a later date, rather than refusing to sign the treaty outright. This is a lesser victory for ACTA opponents, but still a sign that the public outcry against the agreement is having an effect.

Go protest till they kill it properly.