02.19.12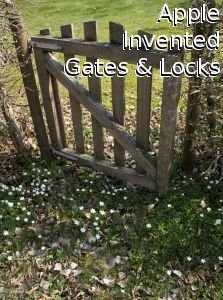 Summary: News about patents with emphasis on Android
THE PATENT circus amuses no-one except patent lawyers and their clients who are plaintiffs (usually large corporations and patent trolls).
The Department of Justice misses another chance this week. It was an opportunity to stop patent aggressors like Microsoft and Apple from amassing more weapons and, suffice to say, the EU authorities let there be a balance of patent terror, to use the analogy coined by the FSFE (Free Software Foundation Europe). While the latter approval might be fine for Android and Google, it does not do much to advance Linux. Over at Bloomberg we find this new roundup and yet another that says:
Google Loses Bid to Disqualify Lawyers Suing Android Partners

Google Inc. (GOOG), the largest maker of smartphone software, lost a bid to have a law firm it hired to help obtain patents barred from working with rivals that are pursuing infringement claims on the company's Android system.

Google sought to disqualify Pepper Hamilton LLP from representing Alexandria, Virginia-based Digitude Innovations LLC in a patent lawsuit that targets makers of Android-based phones, including HTC Corp. (2498) and Samsung Electronics Co. (005930) Members of the same law firm have worked on behalf of Google on the Mountain View, California-based company's patent submissions for Android.
These battles are being waged by patent lawyers, who earn money no matter which side they fight for. It is a sad status quo where a system becomes utterly dependent on parasites. If a company gets sued by a bunch of lawyers, then it too may have no choice but to hire some of its own lawyers. It's a deadly, self-feeding loop. It devours the industry, too, harming both producers and buyers.
Looking at Apple for just a moment, news reports speak of Apple as a victim or exciting patentor, never mind that Apple uses its patents to embargo competitors (harming everyone but Apple). The reality is, as some articles put it right at the headline, "Apple seeks to ban Samsung's Galaxy Nexus, but it's really going after Android 4.0″ (another headline says that "Apple tries to ban Ice Cream Sandwich"). This is Apple's embargo strategy which motivated us to call for an Apple boycott. Here is Apple dealing another blow and another example of bias at the US ITC (favouring American companies, obviously). To quote: "Apple did not infringe patented technology owned by Android phonemaker HTC Corp, the United States International Trade Commission said yesterday, the latest ruling in the wide-ranging smartphone patent wars."
At the same time, Apple is permitted to block Linux sales using the most trivial patents (more on that later). Sheer arrogance. Antennagate class action is the latest example of this arrogance.
The nature of competition rapidly devolves and as Matthew Siper put it the other day, "Blackberry does possess true value in its software patents, especially in an era in which companies use patents as a means to blockade the competition."
Apple just can't help itself. It keeps attempting and reattempting to block the latest and greatest of Android rather than concentrate on improving its own future products (the iPhone 4S was a disappointment). Apple is also suing Motorola over Qualcomm licensing now. Quoting the report:
Apple has filed a suit in San Diego federal court accusing Motorola of breaching its licensing agreement with Qualcomm over a chip used in the iPhone 4S.
And from the Samsung front:
Apple raised the stake in an intensifying global patent battle with Samsung by targeting the latest model using Google's fast growing Android software, a move which may affect other Android phone makers.
Groklaw is meanwhile telling us what goes on in Oracle's front, led by Steve Jobs' best friend:
Oracle has told the court it wishes to withdraw its last claim of the '476 patent, claim 14, no doubt having read Google's letter to the judge asking for permission to file a motion for summary judgment of invalidity of claim 14. This is the last claim of that patent still in the case. The USPTO in December issued a final rejection of 17 of the 21 claims of this '476 patent, anyway, including all seven of the patent's independent claims, and while Oracle has until February 20 to appeal, the handwriting is on the wall. Whatever it decides about an appeal, claim 14, and hence patent '476, is no longer in this litigation.
And according to this report, "Google Inc., the largest maker of smartphone software, plans to send a letter to standards organizations reassuring them it will license Motorola Mobility Holdings Inc. patents on a fair and reasonable basis, according to two people with direct knowledge of the situation.
"The letter, to be signed by a senior Google lawyer, is likely to be sent by sometime today, according to the people, who asked not be named because the decision isn't yet public. The move would come after a deadline passed for Google to submit remedies to the European Commission, which is evaluating the plan to buy Motorola Mobility for $12.5 billion."
When the approval was finally given we saw similar report from this Microsoft-friendly about Google looking for patent tax. This is the talking point we have heard for quite some time from Microsoft lobbyists, also when they tried to badmouth VP8/WebM. China was persuaded to look into it and one report was titled "China anti-monopoly bureau looking into Google/Motorola deal". Actually, for monopoly abuse they should take a good look at CPTN, Nortel, etc. Google is on the defensive when it comes to patents. Reports like this one miss the real story:
Sure, the purchase of Motorola helps protect Google's intellectual property. The cellphone maker's several thousand patents shore up the walls protecting Google's Android operating system from software and hardware rivals alike. But the company has made it clear from the start that its purchase wasn't only about intellectual property — it was also about making gadgets.

This is partially defensive. If Motorola's devices work well with Google's own efforts in social networking, payment systems or games, it could blunt the threat of Facebook. Moreover, while Google's attempts at creating phones of its own have been largely underwhelming, there's potentially a big financial carrot if it can turn around loss-making Motorola. Apple has shown that hardware can generate 35 per cent margins when partnered with the right software, design, marketing and content.
It is most likely that the buyout was for patents and the remarks from Google intended just to save face, for many reasons we won't go into in this post.
As one new report shows, more software ideas become patented now. As another report puts it, "Several Motorola mobile phones infringe on patented "tactile feedback" technology, Immersion Corp. claims in a lawsuit with the U.S. International Trade Commission." The article is about Google promises to Motorola's patents. While Apple sues Motorola over hardware it emerges that new trademarks may say something about Apple's plans. Apple tries blocking Android devices using the infamous "slide to unlock" patent it attacked Motorola with. While Apple plays with biased regulators in the US and not in Asia, no wonder no justice is being done. Quoting another report about this:
Apple Inc did not infringe patented technology owned by Android phonemaker HTC Corp, the U.S. International Trade Commission said on Friday, the latest ruling in the wide-ranging smartphone patent wars.
The slide-to-unlock patent should really be invalidated. It is just about as ridiculous as that old patent on the progress bar. How can this be used for injunction?
A German court ruled on Thursday that Motorola's smartphones infringe on an Apple patent that covers certain implementations of the iPhone's "slide-to-unlock" feature. Presiding Judge Dr. Peter Guntz of the Munich I Regional Court awarded Apple a permanent injunction it can enforce against the sale or distribution of Motorola's Android-based smartphones within the country.
Apple has lost a sense of shame. This is clearly not innovation. People should recognise that the patent systems are doing the unthinkable here. Let's recall how an Indian company, Wipro, got software patents in the US. What for? Here comes another one:
Wipro Technologies, the Global Information Technology, Consulting and Outsourcing business of Wipro Limited (NYSE: WIT) today announced that it has been granted a patent by USPTO (United States Patent and Trademark Office) for its StORM(Statistics Operations Research Matrix) methodology. Wipro 'StORM' is a system and method for software test suite optimization, achieved by generating an Orthogonal Array(OA) for software testing using the mathematical principles for OA.
Another company with a pending patent/application boasts:
patent-pending software service designed to make the selection and integration of topic-focused content fast and easy for users.
Here is another new example:
Bizideo, The Video Website Company, has released version two of The Video Website Wizard, its powerful patent-pending software, that allows individuals to easily set up custom video websites for businesses. This version gives users total control of building video websites without having to know HTML, Java Script or other programming languages.

The Video Website Wizard gives users precise fractional pixel control of design elements on the screen including graphics, pictures, text and video elements, said Bill Pelton president and CEO of Bizideo. It ties together multiple video viewers and playlists without the user having to write any complex codes to build the site, and enables users to build an effective video website easily.
DecisionBase brags about a software patent too [1, 2], one for dentistry. How about when life is affected by patent monopolies standing in the way? Or this? It's becoming all about patents and not about products. It's as though their output does not exist until it's reserved. An example we gave earlier says that "TRA, Inc. [was] Awarded New Patent for Improvements in Using Big Data for Television Advertising Targeting" (press release was widely distributed).
How about when a company's entire value is hinged upon patents? To quote this new example: "Last year, results included $1.4 million of stock-based compensation expense, $35,000 of restructuring expense, $157,000 of amortization of acquired intangible assets, $160,000 for impairment of an acquired intangible asset, and $94,000 of patent litigation cost."
Putting all those examples aside, it is clear that the patent system is broken. It's lethal sometimes. And patents like those which Apple is using against Linux should clearly be invalidated. Prior art for "slide to lock", for example, is millennia old. █