03.01.12
Gemini version available ♊︎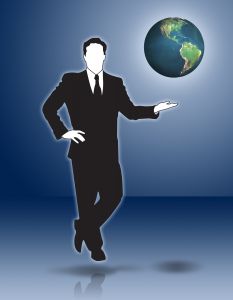 Summary: Bill Gates' ambitions of world domination are met by resistance from yet more influential people
IT IS serious enough when teachers are dismissed for standing up against Gates Foundation's bullying (with money and influence). "There are some brave principals with principles who will not get with the Gates Foundation programme," notes Gates Keepers, who links to this article (paywall warning) which says:
Through the years there have been many bitter teacher strikes and too many student protests to count. But a principals' revolt?
Teachers across Seattle continue to complain about Gates' lobbying against their occupation and one warns about Vicki Phillips of the Gates Foundation:
16. Her close association with controversial education reformist Vicki Phillips of the Gates Foundation.

For a number of years, Susan Enfield has had a close affiliation with the controversial ed reformist Vicki Phillips, now of the Gates Foundation's education department. Cronyism, the overuse of costly outside consultants and other issues apparently cropped up for Phillips in both Portland, OR and PA, where both women worked together, according to this article: Calls of cronyism add to concerns over core curriculum (http://www.portlandtribune.com/news/story.php?story_id=117339349292820000) Enfield worked for Phillips at multiple locations, following her from Pennsylvania to Oregon and now to Seattle (via Vancouver, WA). Is Enfield influenced by this association? Will the Gates Foundation, which embraces a controversial education reform agenda, have even more access to the superintendent and influence district policy?
Here is another one about the superintendent:
We are aware of the tremendous pressure being directed at the Board by the small but monied business interests represented by the Alliance for Education, Stand for Children, the League of Education Voters, and, behind all of them, the Gates Foundation. We remind the Board that while these interests have the money to employ full-time operatives to pester the Board with emails, phone calls, and personal contacts, they are UNELECTED. They represent only a small constituency and the Board has other constituencies to whom it owes some small consideration: communities, parents, students, and teachers.
And finally, a video:
The unholy trinity of Stand for Children (SFC), the League of Education Voters (LEV) and the Washington State PTA (WSPTA) will be lobbying for a charter school bill starting in January with the backing of Microsoft, Boeing and Bill Gates. They will be in the House and Senate halls in Olympia in front of our representatives saying that they stand for the rest of us when in actuality they are representing only a wealthy few.
Gates is also mentioned a couple of times here. Everywhere that we hear about education reform one or more of Gates' proxies appear at the scene. The Gates Foundation has many proxies (funded by Gates) to work through and hide its negativity from the public. █
Permalink

Send this to a friend