04.11.12
Gemini version available ♊︎
From a football club in Spain to a convicted monopolist from Redmond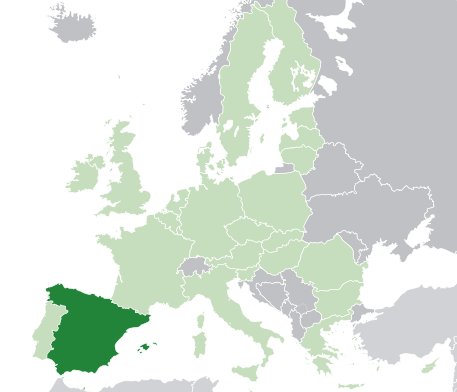 Summary: How Microsoft uses some certain Germans to serve the Microsoft propaganda machine
THE Microsoft version of GNU/Linux is developed in Germany now (SUSE, not Novell). It claims to have just turned 20, but we have already explained why that's technically not the case. It's a bit of a deception. Generally speaking, SUSE's purpose is now to help Microsoft tax GNU/Linux, especially in servers; that's what Microsoft keeps SUSE going for. It deceives the public and traps ignorant managers.
There is another thing going on in Germany and it acts as a Microsoft proxy. Some journalists are citing a Microsoft lobbyist in articles about Microsoft (reports on patents quote a Microsoft patents lobbyist without disclosure). They don't seem to understand that Florian Müller is paid directly by Microsoft to produce spin. Right now that AOL (filled with former Microsoft managers [1, 2, 3, 4]) gives its patents to Microsoft, IDG quotes the lobbyist:
Marking the latest escalation in the technology industry's intellectual-property arms race, Microsoft is paying AOL a shade over $1 billion for 800 patents, the cream of which AOL CEO Tim Armstrong has described as "beachfront property in East Hampton."
And the corporate press also quotes the Microsoft lobbyist, calling him "blogger". Here is CNN:
AOL walks away with some much-needed cash for patents it was no longer using. Microsoft gets to take home some of the first social networking patents ever granted, and Facebook — a Microsoft partner — is insulated from the legal attacks those patents could have aided had they ended up in enemy hands.
The system enables passing patents around like weapons, to be used for litigation and deterrence. It is indicative of an inherently broken system. Fernando Cassia says:
How many FOSS/Linux projs will be at risk w Microsoft acquiring t entire AOL patent portfolio? (remember AOL incl Netscape)
I used to work for them, too (back while I was doing my Ph.D.). Soon I might be moving to London, but the days of AOL/Netscape are remembered fondly, going back to times when the company was not just a Microsoft puppet of sorts. It still had a Web browser back then. The news about AOL is not shocking because we wrote about AOL's Microsoft leanings before. It seemed like entryism, too. █
Permalink

Send this to a friend