04.17.12
Gemini version available ♊︎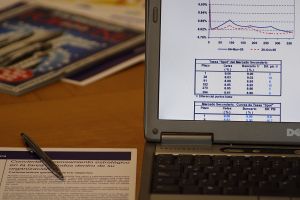 Summary: Bits and pieces from the news about phones and office suites
THE duopoly from the West Coast has met Linux and it doesn't like what it's seeing.
Android makes the hypePhone less desirable and analysts notice this. "Walter Piecyk, an analyst with BTIG Research, issued a rare downgrade on shares of Apple Inc. on Monday," says a pro-Apple site, "moving his recommendation from "Buy" to "Neutral." In a research note to clients, Mr. Piecyk said that changes to aggressive carrier subsidy policies will result in fewer smartphone upgrades. He also expressed doubt about Apple's ability to wrangle US$600 per iPhone in emerging markets where carrier subsidies are few and far between."
Microsoft itself is deep in the gutter of mobile platforms, as a matter of course.
Microsoft has been relying on people buying a computer with Windows or OS X on it, then paying for a copy of the cash cow, Microsoft Office. Now that more people move into mobile computing (and off Windows) this cash cow is in danger. Even Microsoft-affiliated publications like Slate dare to call for the death of Office (or Word). The crux of the argument:
Nowadays, I get the same feeling of dread when I open an email to see a Microsoft Word document attached. Time and effort are about to be wasted cleaning up someone's archaic habits. A Word file is the story-fax of the early 21st century: cumbersome, inefficient, and a relic of obsolete assumptions about technology. It's time to give up on Word.
People prefer to be given URLs to access work through. This is why Microsoft plays catchup with Office 360 (5 days downtime).
Cash cows like Office and iPhone are losing share to Google, so it's no wonder that the duopolists attack Google together. █
Permalink

Send this to a friend