06.05.12
Gemini version available ♊︎
White-collar crime is a crime, but enforcement a rarity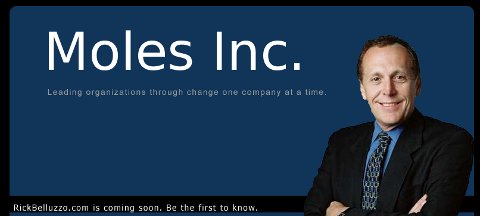 Summary: A look at Microsoft's extortion against Linux and Android as well as means by which Microsoft keeps law enforcement (e.g. RICO ACT) at bay
Collusion and conspiracy to harm are white-collar crimes, but the law is rarely enforced against very large entities such as Microsoft and Nokia, especially when they hide behind a Linux-hostile troll such as MOSAID. B&N complained to governments about MOSAID, but Microsoft essentially bribed B&N to stop doing this (Microsoft did the same to discourage Novell's participation in the Samba case).
Crime has always been part of the business model at Microsoft and the crooks from Redmond are unwilling or unable to play fairly. With their former colleagues and lobbyists inside the government, they need not worry, either. Murdoch's paper belittles Google's antitrust complaint as merely "point[ing] the finger", but it does say that:
Google Inc. said it filed an antitrust complaint Thursday in Europe arguing that Microsoft Corp. and Nokia Corp. are using proxy companies to brandish patents and hurt the prospects of Google's Android mobile-phone software to the advantage of Microsoft's technology.

Google also plans to share its complaint about patent "trolls" with U.S. competition regulators.
Microsoft is trying to tax the competition, thus depressing it and discouraging participation in it. Nokia cannot quite explain why it has become a Microsoft vassal (like Yahoo!), so it's clear that is has an alter-ego:
Nokia Tries to Explain Why it Handed Patents to Alleged "Troll"

Nokia and Microsoft shared 1,200 patents with a notorious patent troll MOSAID
Here is another report:
Google has lodged a complaint with the European Commission over Microsoft and Nokia's patent activities.

In a statement sent to El Reg, a SpokesGoogler said "We haven't shared the complaint with anyone — it's not customary to make these docs public," but offered the official line…
We shall see the complaint later. We saw the one from B&N before Microsoft gagged the company. In a sane world, people like Horacio and Steve (Ballmer) would be behind bars for the same abuses that the mafia is guilty of, but in a nation run by corporations this type of behaviour is glorified and rewarded (national heroes are the wealthiest people). It's a matter of perspective and through a gradual process of normalisation crime can be called "business as usual". We at Techrights go against this brainwash process which in the course of 6 years quieted down the masses in the midst of Novell-like patent deals, not to mention patent wars by proxy (like SCO and now MOSAID and others).
When the law ceases to be enforced, what we are all left with is corruption as a matter of norm. It leads to the raising of a generation of self-centred sociopaths. The population suffers while the wealthiest people out there pillage and plunder without fear from the police. Watch Paul Allen turning into a troll and seeking to tax the whole industry (the tax trickles down to everyone). The latest from Groklaw says:
Time to catch up on some of the other cases we have been following. First up, the cases brought by Interval Licensing (Paul Allen) against Google, AOL, Apple … (the World). In June of last year the Court issued a stay of the cases pending the outcome of the pending reexaminations of U.S. Patent Nos. 6263507, 6034652, 6788314, and 6757682. (Allen v. World – Strike One!) Interval immediately sought reconsideration of that stay, but reconsideration was denied. (Allen v. World – RECONSIDERATION DENIED! Interval Down in Flames)

In April of this year Interval filed a motion to life the stay. (261 [PDF; Text]) Interval's argument is that the '652 patent has already been confirmed and the '314 patent, from Interval's perspective, will soon be confirmed as well.
Allen came from Microsoft, so anti-social behaviour is almost a job requirement and the neglect to sue Microsoft just very unsurprising. Allen targets Android with patents, too.
The success of Linux continues to depend on the success of justice. Foes of Linux are often criminal companies with a lot of influence over the press, so the public remains largely uninformed/misinformed and therefore apathetic. █
Permalink

Send this to a friend