07.01.12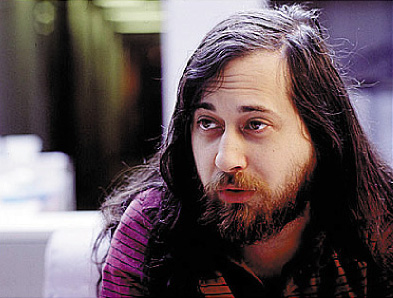 Summary: The largest freedom-in-software advocacy group offers advice regarding UEFI while large computer makers like HP move towards snubbing the Microsoft plot
AT THE END of the week the Free Software Foundation took an important step forward in its fight against UEFI.
Quoting the FSF Web site:
In the paper, the FSF outlines the difficulties Secure Boot poses for the free software movement and free software adoption, warns against the threat of Restricted Boot, and gives recommendations for how free software developers and users can best address the issues.
Red Hat is meanwhile finding new ways to embrace UEFI:
Gummiboot, which is German for rubber dinghy, was released on the same day as version 2 of the GRUB boot loader. Unlike GRUB, however, it only works with EFI systems. Poettering has proposed the project as the boot loader that Linux distributions should use where UEFI Secure Booting support requires a signed boot loader; this support being planned by both Red Hat and Canonical but neither are currently planning to use gummiboot.
There is more coverage in, e.g.:
Red Hat developers Kay Sievers and Harald Hoyer have create a new EFI bootloader called, Gummiboot, which 'just works.'

Lennart Poettering, best known for PulseAudio cross-platform sound server and systemd, posted on Google +, "It's tiny (< 64K), can show a menu, discovers all kernel configurations automatically (no wacky autogeneration of boot loader scripts), and can chain-load another boot loader if necessary."
Related to this we have the release of the boot loader Microsoft has shrewdly marginalised:
The mistake Red Hat and Canonical have made is assume that hardware makers will just swallow UEFI because Microsoft tells them to. Based on new articles such as this one, Microsoft's devilish plot is not taking off:
Microsoft Offends OEMs With Surface, HP Refusing To Build Windows ARM Devices

If this rumor is true – and it certainly sounds true – then HP and other OEMs are about to pull the plug on their own Windows on ARM RT (WART) devices thanks to Microsoft essentially beating them to market with potentially superior hardware.
Here is the source and some damage control from Microsoft, delivered by the longtime Microsoft booster, who gets "Reporter" status at CNET, not just ZDNet. She writes about the half (or less) that's full, ignoring the rest (i.e. biased 'journalism'):
Reports circulating on June 29 about Hewlett-Packard's plans regarding Windows on ARM — or lack of such plans — got me thinking about which PC makers have committed to producing ARM-based Windows hardware.
Bloomberg helps confirm that Vista 8 is being shunned by HP and the OEMs bigwig at Microsoft steps down. How timely. █