07.05.12
Gemini version available ♊︎
Bookkeeping irregularities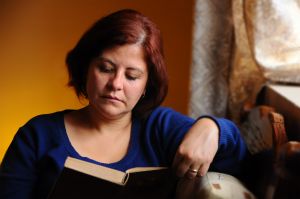 Summary: How the criminal avoidance of tax (legalised by moles and bought politicians) is being sold to the public, even by bought media outlets
TECHRIGHTS maintains pages with resources and information about Microsoft's tax dodge (Bill Gates does the same) and dubious financial situation.
A reader drew our attention to this report about Microsoft's offices being raided by tax inspectors in France. To quote:
French tax inspectors search Microsoft offices in dawn raid

[...]

French tax authorities have visited the headquarters of Microsoft France to conduct an inspection, a spokesman for the company confirmed Wednesday.

The visit, last Thursday, was a routine check, according to a statement on the company's website.
This is not the first time that Microsoft is being raided like this (it happened in Hungary), but Microsoft's tax cheats have mostly been legalised, sometimes by former Microsoft employees who grabbed government positions (e.g. in the US). The tax cheats of large corporations are not the only problem; using loopholes like "foundations", rich people like Bill Gates avoid paying even the little tax they are required to pay. Those people also buy the press, e.g. PBS, to look the other way. PBS has just been glorifying Bill Gates again, through the Charlie Rose show (we'll cover that later). Will responds with:
Ugh, Bill Gates is able to buy more favorable media coverage for himself from a cash starved PBS. As if ownership of NBC and other media does not give the richest man on Earth a big enough voice, he's covering himself with the public's good will towards PBS. The New York School system is a prior victim of the Gates and Broad Foundation highly controversial charter school program. Instead of knocking off small, oil rich countries, let's give public education and public media proper funding.
It is worth noting that the Gates Foundation's malicious agenda has just been advertised on TV (Charlie Rose) because Rose is indirectly paid by Gates. The media is rigged. By following this media people will never get informed of the real issues. █
Permalink

Send this to a friend