08.12.12
Elop attacks by proxy, works by proxy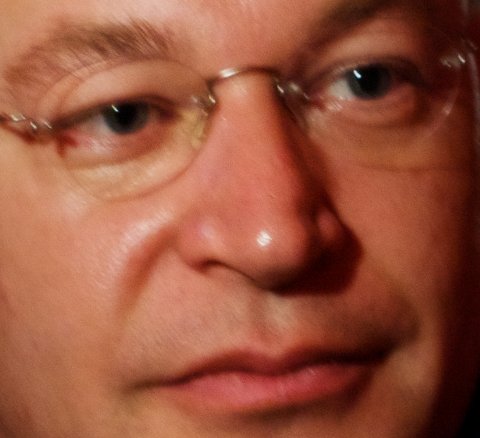 Photo by Luca Sartoni
Summary: Analysis of the latest patent troll that Microsoft/Nokia give smartphone ammunition to; a word about Digia
Microsoft has got Nokia by its sack, but in order not to arouse too much suspicion (keeping regulators at bay [1, 2) Microsoft has been using proxies. We shall come to that later and we will also mention SCO tomorrow.
"This has helped distract from a backroom deal that weaponises a troll."So the big news right now is that "Nokia, the one time king of the mobile phone market, really seems to have no clue when it comes to open source. These are the same geniuses that killed MeeGo (and all its iterations) abandoning Linux in favor of Windows."
This has helped distract from a backroom deal that weaponises a troll. It is an issue which we'll come to in a moment. As many people point out, the orphaned Qt [1, 2] is being instantaneously passed to another entity, as Nokia made assurances long ago:
For those you who are keeping count of Nokia's mistakes, here's another one to add to your list : Nokia plans to spurn of it's Qt Business to Digia.

Digia, a Finnish software company, had already acquired the Qt commercial licensing business from Nokia last year. It has now finally decided to go the whole nine yards and buy the entire Qt software business from Nokia.

Following the recent announcement that Digia will be acquiring the complete Qt business from Nokia, Digia has set out its plans in a letter to the KDE Community.

Nokia, which ruled the mobile phone market only a few years ago, but made huge missteps in not executing quickly on criticial open source initiatives, is now selling off one of its only open source jewels. In 2011, the company began selling some assets related to Qt, a popular framework for mobile application developers, and now Digia is acquiring all of QT from Nokia. The sales serves as a denoument to Nokia's recent woes in the mobile market, many of which came of not responding to open source trends quickly enough.

In Digia's statement on the Qt acquisition, Sebastian Nyström, head of Nokia Strategy, said this:
Some readers have asked us whether there is a link to Microsoft, but we could find none. In fact, the most prominent link we found between Microsoft and Nokia's offshoots/proxies is patent trolls who immune Microsoft/Windows against litigation while exposing rivals like Android. As Slashdot puts it, "Nokia Feeds a Patent Troll" (that's the headline).
Here is a decent report and here is a very atrocious headline, simply saying "Nokia sells 500 wireless patents to Qt software" (oh, really?).
This shows how the Qt news contributed to distraction. Based on this report, Nokia is assembling and arming another patent troll, perhaps this time too with Microsoft involvement (which Microsoft admitted to).
To quote the summary: "In case anyone missed the other Nokia news: on the same day they announced the sale of Qt to Digia, they also sold 500 patents to Vringo. Vringo, a video ring tone company, recently merged with patent portfolio company Innovate/Protect which includes Donald Stout, the founder of patent holding company NTP, on its board. Forbes refers to NTP as 'a patent troll which milked Research In Motion for $612.5 million in a patent infringement settlement reached in 2006.' As Eric Savitz writes in the article, 'Vringo decided to basically turn itself into a patent troll.'"
"Sadly enough, Nokia is arming Android-hostile trolls and they too may be targeting Android, but "targeting" in another sense of the word."Digia seems to be more benign than some readers have told us (worrying that it might be a liquidator or Microsoft proxy), but the patent troll sure seems troubling and oddly enough software patents foe Mark Cuban buys its stock. Is it another MOSAID in the making? Are Nokia and Microsoft spawning more and more Android-hostile trolls to elevate the cost of Android and create a burden for Google? Oracle lost its case, but the case continues, costing Google millions and acting as a deterrent against Android.
Based on reports of interest, "Nokia acquired Qt back in 2008 from its original developers, Trolltech. But since Nokia shifted its smartphone strategy away from Qt in favor of Microsoft's Windows Phone, the future of the platform has been in question. Nokia last year denied that Qt was dead, but later said there would be no Qt for Windows Phone 7."
It is said that Android will be targeted, so perhaps the Digia part has none of the same disturbing aspects that we find in the patent trolls. Sadly enough, Nokia is arming Android-hostile trolls and they too may be targeting Android, but "targeting" in another sense of the word. Android is, after all, the top dog now. █