08.24.12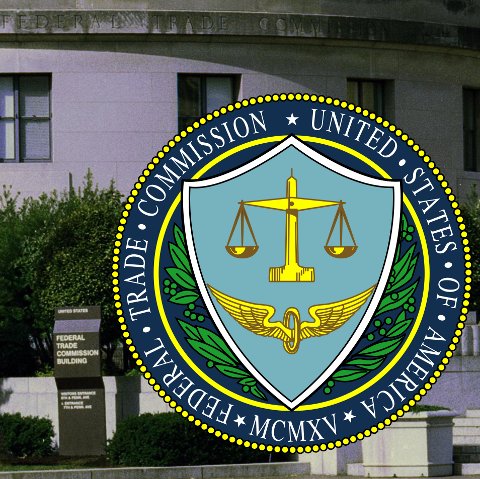 Summary: Microsoft Florian and his AstroTurf activities highlighted after virtually forced admissions that he was paid by those whom he had lobbied for
THERE are rules and regulation in place — constraints whose purpose is to mitigate corrupting influence in the court system, the government, the press, etc.
Microsoft Florian was pressured to reveal some payments after a lot of pressure from his critics and after orders from a judge [1, 2]. He mass-mailed many journalists over and over again for years, using false pretences, all whilst offering no disclosure. We documented this for years.
Most pro-Linux bloggers knew what was going on, but the lobbyist was never punished for what he did; the damage he has done is quite real and the lies were profound.
Here is the complaint I sent this afternoon.
Subject: AstroTurf Marketing by Microsoft Corporation, Lacking Disclosure

To:

Federal Trade Commission
Consumer Response Center
600 Pennsylvania Avenue, NW
Washington, DC 20580
E-mail: antitrust@ftc.gov

It has come to my attention[1] that you are working to end the practice of unethical marketing on the Web, or paid bloggers whose purpose is to influence the media or public while pretending to be "independent". As one who followed a longtime lobbyist called Florian Müller[2] for the past two years I hereby wish to file a complaint about Microsoft Corporation, whom he provided AstroTurf services to, concealed under the guise of "consulting". Microsoft Corporation is lodged at the following address:

Microsoft Corporation
One Microsoft Way
Redmond, WA 98052-7329
USA
Tel: (425) 882-8080
Fax: (425) 706-7329

With payments from Microsoft Corporation, Mr. Müller, who was previously a soccer lobbyist for Real Madrid, has been littering the Web by mass-mailing journalists and pushing the agenda of Microsoft promotion, using their talking points. He offered no disclosure until the pressure grew too cumbersome and even a judge demanded disclosure.

This phenomenon is widespread and I shall produce substantial proof when you require it. I suggest contacting those who have used the services of Mr. Müller. In order to crack down on the practice of paid (AstroTurf) blogging, those who hire them need to face the consequences. Deterrence does not emanate from mere declaration of intent to address this endemic issue.

With kind regards,

Dr. Roy Schestowitz
[Home address omitted]

_____
[1] http://news.cnet.com/8301-13578_3-10269962-38.html
[2] http://techrights.org/wiki/index.php/Florian_Müller
Despite being exposed to the core, the lobbying carries on. Some of the latest lobbying revolves around painting Motorola as the 'bad guy'. To quote some new articles:
Cupertino has been doing its best to sue Samsung's Android tablets and smartphones out of the market rather than compete with them. Now, Motorola — under Google's control — is returning the favor. Motorola Mobility is asking the U.S. International Trade Commission (ITC) to ban the import of iPhones, iPads, and Macs.

Many bloggers are pointing at Google as ArsTechnica publishes this story criticizing Google: "Three days after suing Apple, Google says patent wars hurt consumers." I don't know how big corporations work, but Google is the only company which has been one of the staunch supporters of users's freedom, open source and free culture. This is also a company which never sued anyone and always improved its products to compete in the market.

Sadly, Apple has left Google owned Motorola with no other option. However, we should applaud Google for still maintaining its stand on patents and sending out a sensible message to Apple. Pablo Chavez, Google's director of public policy, said, "One thing that we are very seriously taking a look at is the question of software patents, and whether in fact the patent system as it currently exists is the right system to incent innovation and really promote consumer-friendly policies."
Notice how the Microsoft booster spins it so shamelessly, turning defence into offence. It's all spin and it is spreading quite "ironically".
The truth is, Google wants patent reform and Australia takes note because Google has a lot of impact. There are many articles about it mostly in the US [1, 2, 3, 4, 5] and unlike the spin from the Microsoft/Apple lobby, the coverage is fair. Just days ago we found out that Apple and Microsoft were secretly collaborating on patents. To quote: "The latest update in the Apple vs Samsung saga reveals that the Cupertino firm has an 'anti-cloning' deal in place with Microsoft"
This is why it's natural for the lobbying to be of the same flavour, too. Microsoft Florian also received payments from Apple, not so surprisingly.
Apple and Microsoft sure share a pain. Apple sees Android growing far faster than before and Microsoft cannot even get started. As one Finnish blogger put it,"[t]his is the blog of what happens when Two Plus Two is Less Than Two. Not less than four, that was not a typo, I really meant less than two! Or in other words: why do we know now, that Microsoft's Nokia gambit has failed beyond recovery.
"This blog is not about Nokia's record-setting failure in smartphones. I have written enough about why I evaluate Nokia CEO Stephen Elop as the worst CEO of all time. If you want the first 19 reasons, they are here. The 20th reason is here, and the 21st reason is here. I am not alone in calling Elop incompetent and one of the worst managers alive, or even possibly the worst CEO of all time. This blog is not about the Nokia point-of-view. This is now the calculation from Microsoft's angle. How did it turn out for them. The Nokia partnership was the most certain slam-dunk gambit that could not fail, no matter how badly it might be botched, this was so pure gravy for Microsoft, they would always end up roses in the end. The scheme that could not fail. Like Baldrich would say on The Black Adder, I have a cunning plan…"
Nokia has had Microsoft pass its patents to trolls that cannot hurt Microsoft and Apple, leaving just Android as the expected target. Those companies realise that patents are the only weapon that can hinder Android growth. As the blog puts it in another post: "I just learned a few hours ago, via Kauppalehti in Finland, that there is now a buzz around the Finnish shareholders association, to consider getting signatures to get Elop fired (special shareholders meeting and all that). I had not in any way thought about writing any Nokiastuff today, but just reading some of the discussion at Kauppalehti's forum had me instantly motivated, that I should say something. Not to my regular readers who on this blog know my views very well – I was one of the first to demand Elop be fired, that is no surprise. But the honest discussion and debate that the Kauppalehti forum had in Finnish, among shareholders, with legitimate concerns. Is this Elop's fault, would removing him resolve anything, etc. So I instantly dived into writing from my heart to Finnish Nokia shareholders, in Finnish, why I think yes, Elop should be fired and why it actually could result in reasonably rapid improvement in Nokia's predicament."
Some "get a kick out of grandiose schemes for world domination failing miserably" and this is what we see in the case of Microsoft. No wonder it resorts to dirty tactics such as AstroTurfing practices. For Apple and Microsoft, this is an alliance of convenience against a common enemy. The dirty tactics must be reported. The FTC did sent us back letters in the past, saying it was looking into the complaints we had filed. █