10.16.12
Gemini version available ♊︎
Apple takes away your phone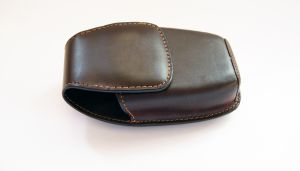 Summary: Apple's Microsoft-esque behaviour adds thunder to the lightning of patent monopolies
THROWING away the whole patent system is not so queer a proposition anymore. We find more and more bloggers, authors and even academics who entertain the idea. This has led to discussion which leads to fruitful suggestions:
Jordan Weissmann, a bright guy over at The Atlantic, recently proposed The Case for Abolishing Patents (Yes, All of Them). He couldn't be more right, I'd say, but I also know that the world I love in is not ready for that – just about every first-world country has quagmires of a similar depth.

The Apple vs. Samsung patent fight prompted another blogger to ponder "What if they patented the alphabet?" Yeah, Richard Stallman wakes up screaming over that kind of nightmare.
When even scholars call for radical change it is actually the patent-holding Linux founder who adopts a soft stance. "In case you missed it," writes the leader of OStatic, "Slashdot recently hosted a question-and-answer online event with none other than Linux Torvalds. Readers were invited to send in questions, and Torvalds addressed a baker's dozen of them. Among his more interesting and unexpected responses, it seems that he is not so against patents as some people might think."
This actually is not entirely new or surprising. His stance does matter a lot because "Earlier this year, Torvalds recieved one of the technology commmunity's highest honors: He was named a Millenium Technology Prize laureate by the Technology Academy of Finland."
This is like a Nobel equivalent and now we learn about yet another Nobel laureate who opposes software patents. There are several more [1, 2, 3].
The New York Time has just covered it, very briefly after it too slammed the patent system. Apple has been the catalyst of much anger against patents and Steve Jobs' best friend has done his share of the damage, too.
Jobs was indeed of the opinion that Apple needs to lock competitors out with software patents, says the Microsoft booster at CNET. The Times helped show this:
Apple's exploits in the world of software patents are under close scrutiny, and with good reason. Every few weeks new applications are unearthed providing possible clues to future products, or insights into what's already been released.

In recent years though, the focus has been less about products and more about how Apple can use these patents in court — or to avoid it entirely. Case in point, just a handful of patents (seven to be precise) were enough to set the stage for a dramatic U.S. court battle between Apple and Samsung, a fight that already has is sequel lined up.

[...]

According to the former Apple executive, the Times says then Chief Executive Officer Steve Jobs completely changed the way the company handled patenting its products, going so far as to set up monthly "invention disclosure sessions" where engineers would meet with patent lawyers to make sure every change to any products was covered in a patent.
Apple has done nothing but hold back innovation in smartphones (by deterrence and/or lawsuits). In fact, real innovators walked away from Apple in disgust. To quote: "An eye-opening piece on the high tech patents maelstrom , published by the New York Times, reveals how a genius involved with Siri is walking away from voice recognition."
The psychopaths and megalomaniacs pretend they invented everything, but they hardly invented, they marketed. Samsung is the company which actually invents and also manufactures.
Avoiding lawsuits [1, 2] from Apple is not simple because those lawsuits became a matter of strategy (worth Jobs' "last breath," to use his own words), just like at Vringo , which sues more and mocks the system [1, 2]. Google and Android are affected: "On September 6, 2012, the Modernist published an article in which he intimated that the "the only recent Supreme Court decision relating to software patent law" supports Google's (GOOG) defense in its upcoming trial with Vringo (VRNG). This is an utterly tortured interpretation of the law. I write to debunk the Modernist's legal interpretations and conclusions and present a more accurate and fulsome interpretation of potentially relevant Supreme Court precedent."
Apple has a similar strategy, but Apple has its own products. The same goes for Microsoft, but Microsoft, unlike Apple, sends patent trolls to attack Android. More on that in a separate post… █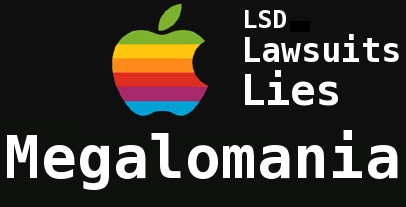 Permalink

Send this to a friend