11.02.12
Gemini version available ♊︎
Reality distortion by Apple and Microsoft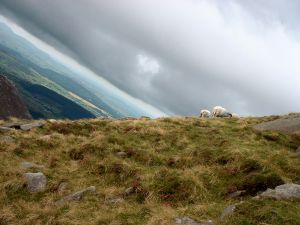 Summary: An inane attack on the leading Linux-base operating system, including a lobbying battle in the United States
The abjectly pro-protectionism and pro-corporations/multi-nationalism USPTO continues to grant software patents like they're as valid as anything.
Companies like Kodak, in the mean time, put many software patents on sale. As one blogger put it the other day:
Kodak went bankrupt after over 130 years, but not because the company failed to innovate. It owned over 1,000 digital imaging patents, part of a portfolio valued in the billions of dollars, but the company failed to realize any commercial gains from its innovations. The company was too focused on trying to save its film business.
Now it is suing and may reportedly feed Android-hostile trolls, not bodies like OIN, which continue to boast growth but hardly do anything.
According to recent reports, Apple may be trying to buy more Android-hostile patents while trying to pretend that it's the victim. Lobbying from Apple and Microsoft finally pays off:
The U.S. Federal Trade Commission should sue Google Inc. (GOOG) for trying to block competitors' access to key smartphone-technology patents in violation of antitrust law, the agency's staff told commissioners in a formal recommendation, according to four people familiar with the matter.

A majority of the agency's five commissioners are inclined to sue, according to the people, who declined to be identified because the matter isn't public. A final decision on the staff recommendation, made last month, isn't likely until after the Nov. 6 presidential election, they said.
This is ridiculous because Google has been the victim all along. How can the regulators be blind to Apple's and Microsoft's behaviour? We reported the unethical Microsoft/Apple lobby to the FTC; instead of going after the aggressor it goes after the defender. It would have been hilarious if it wasn't so pathetic. █
Permalink

Send this to a friend