01.04.13
Gemini version available ♊︎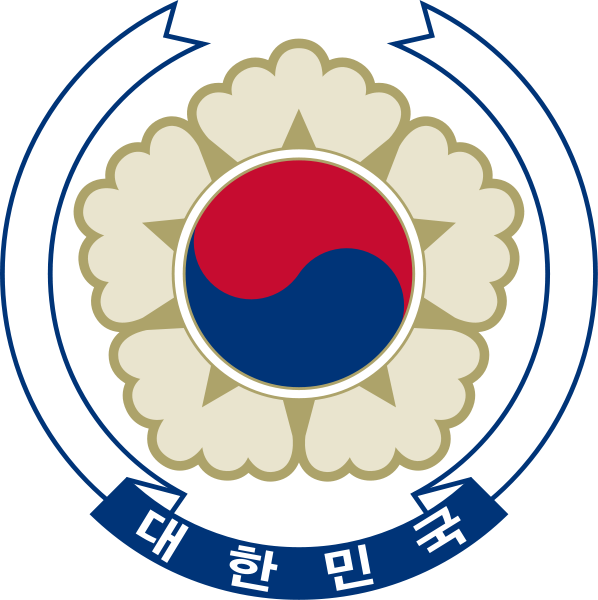 Summary: An overview of recent news about Android cases and a reminder of the anti-Korea bias in north American press
Android is developed by an American (US) company, but the lion's share of Android devices come from east Asia. By creating factories in the US, Apple and Samsung compete over the perception of being "more American" (made or assembled in USA). The corporate press, channels like CNN for example, does an Apple for dummies type of routine when it covers anti-Android lawsuits. It does not focus on trial misconduct [1, 2] for example. Forbes describes Apple as a victim:
Apple is perhaps the most talked about company in the world, online. Now, thanks to Apple's litigation strategy, Samsung is the second most talked about. Here is a small thread of evidence.
The US is, as one might expect, hostile towards Korean companies if their rivals are largely US-based brands. Pamela Jones is the exception and she writes:
Judge Lucy Koh, the presiding judge in the Apple v. Samsung litigations, warned [PDF] the parties that she would ignore any arguments in their attachments to their post-trial motions that were new and therefore a backdoor way of bypassing the page limits she set for them, writing that "Any argument that is not explicitly articulated within the briefing page limits will be disregarded. Any supporting documentation shall be for corroboration purposes solely and shall not be used as a vehicle for circumventing the Court's page limits."
It would not be racist to say that Koh's ethnicity may make her less likely to be Korea-hostile (as many US judges are). Recall what Europe too does to the Korean giant along with the ITC. Here is the ITC in action. The private US press — that which billionaires literally own — covered it a lot to make Apple, a common advertiser and ally, look good. Smaller news sites mention Apple setbacks; contrariwise, bad news for Samsung is what they fancy covering at CBS. To quote: "Samsung has dropped its bid to have Apple products that relate to its ongoing court cases against the company withdrawn from sale in Europe."
And what about Apple? Remember who started it all and repeatedly sought bans. Watch this pro-Apple site whining about Apple not getting a trademark on "launchpad" (like Canonical):
On December 13, 2012, the US Patent & Trademark Office published a notice sent to Apple that basically denies them the rights to "Launchpad." This is Apple's second attempt at convincing the government agency of approving this trademark.
Canonical has had Launchpad for years. This just shows an ugly side of Apple, that's all. The company also sought patents on shapes — a territory which in an article by Dennis Crouch he describes as follows: "laws of design patents; design patent application preparation and prosecution; design patent enforcement; tests of design patent validity; and design patent remedies."
These patents are vague enough to augment copyright and they are very controversial, too. Remember the rounded rectangle monopoly of Apple? Apple's cases are just very weak.
Recently we wrote about Apple and MPEG-LA. Watch this new article and remember that Apple and Microsoft are patent allies.
Motorola and Microsoft Debate the Scope of Google's MPEG-LA License (Seattle) ~pj

The last time we looked in on the Microsoft v. Motorola litigation in Seattle, the judge, the Honorable James L. Robart, had just ruled that Motorola would have no right to injunctive relief in the US and Germany for its H.264 and 802.11 standard essential patent portfolios, at least not in the current set of facts, although he allowed that facts could change in the future.

The judge has asked [PDF] the parties to give him more information about Google's license agreement with the MPEG-LA patent pool, and he set a hearing for oral argument for January 28 at 1:30 PM in Seattle on that issue and on a Microsoft motion for summary judgment on invalidity. If any of you can attend, that'd be wonderful.

We now can have a much clearer picture of the parties' positions, now that we have both parties' post-trial briefs on the subject of Google's license agreement with MPEG-LA regarding H.264/AVC patent pool.

The crux of the debate is how to interpret one clause in the agreement, Section 8.3. Does it require Google to grant Microsoft a license to Motorola's H.264-essential patents? Microsoft says it does, and Google says it does not. Google says it chose a license whereby it would have to list all affiliates it wished to be covered by the agreement, and to date it has not listed Motorola. It didn't close on the Motorola deal until after it entered the license agreement with MPEG-LA anyway. And Motorola never on its own put any of its relevant patents into the MPEG-LA patent pool. So either way, Microsoft has no rights to a license via the MPEG-LA patent pool, Google argues, only by negotiated agreement under normal RAND terms, obviously at a higher rate.
The MPEG cartel has been used by the duopoly against free platforms, but Apple got hit recently, as covered here:
A federal jury in Delaware has found Apple's iPhone infringes on three patents held by MobileMedia Ideas, a patent-holding company formed by Sony, Nokia and MPEG LA.
Here is more:
Apple Inc. (AAPL) lost an infringement case brought by patent-licensing firm MobileMedia Ideas LLC when a federal jury decided the maker of the iPhone misappropriated protected technology for the handheld devices.

Jurors in Wilmington, Delaware, deliberated about four hours after a weeklong trial before also concluding today that the three patents aren't invalid.
Those trolls are connected to the MPEG cartel, unlike this entity:
Apple Inc. (AAPL) and LG Electronics Inc. (066570) didn't infringe an Alcatel-Lucent SA (ALU) unit's patents for electronic devices including phones and computers, a jury said.

The verdict today came after a trial that began Nov. 27 in federal court in San Diego over a 2010 lawsuit by the Paris- based company's Multimedia Patent Trust accusing Apple and LG Electronics of copying video-compression technology that allows data to be sent more efficiently over communications media, including the Internet and satellites, or stored on DVDs and Blu-Ray disks.
This comes from Bloomberg. Plutocrats' press likes to cover pro-Apple stories. █
Permalink

Send this to a friend