01.06.13
Gemini version available ♊︎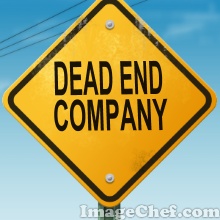 Summary: More UEFI stories and some numbers which show even Vista outpacing Vista 8 in terms of adoption
WE are looking for more UEFI stories as part of an attempt to show how anticompetitive it really is.
Jamie Watson, a Brit, experienced yet more problems when he tested distributions on new hardware which is improperly marked:
I've been trying to set up multi-booting with Windows 8 and Linux – with limited success.

[...]

I have a difficult time even finding out from the pre-sales technical information if a system has EFI boot or not, much less whether it is configurable or not.
Here is another new story about UEFI issues. It sure looks like Microsoft is eager to prevent Linux and GNU from gaining ground by persuading hardware makers to restrict what can be booted. There is no denying the fact that Vista 8 is a failure, worse even than Vista based on some new numbers that are charted here:
Windows 8 usage uptake has slipped behind Vista's in the same point in its release. Windows 8 online usage share is around 1.6% of all Windows PC's which is less than the 2.2% share that Windows Vista commanded at the same two month mark after release.
The source of this data is moreover close to Microsoft (and partly funded by it). We wrote about it in:
When even a Microsoft booster is saying negative things about Vista 8 adoption, then you know if might even be worse than claimed and reported. But what seems to be under-reported is the degree to which Microsoft is screwing with GNU/Linux installations. That needs to change. █
"We all know Linux is great… it does infinite loops in 5 seconds." -Linus Torvalds about the superiority of Linux on the Amterdam Linux Symposium
Permalink

Send this to a friend