01.25.13
Showoff not justified.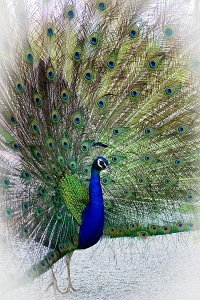 Summary: Apple's bullying and violation of ethical employment practices (conspiring to immobilise workers) to come to the surface
Spple's CEO might soon be deposed for lies that abused workers under litigation blackmail. The Open Source Consortium used the irony tag to say that "Because #swpats are about protecting innovation" we should allow swpats (software patents) and abuse of workers. Apple is such a shameless, manipulative company. It turns out now that Apple bought Siri after Verizon had planned to make it an Android(-only?) feature. Who benefits from Apple's tactics?
In the news, Korean versus US bias is evident, where the latter has a lot more international impact (the US still had a lot of military bases in Korea for one thing) and the ITC serves as a gatekeeper. The corporate press in the US cheers for embargo:
ITC to review Apple patent complaint against Samsung

A U.S. trade panel that specializes in patent disputes will review a potentially key decision in the patent fight between Samsung Electronics and Apple Inc over smartphones and tablets.

The panel, the International Trade Commission, also sent part of the dispute back to judge, who ruled in October that Samsung, the world's top maker of smartphones, infringed four Apple patents but did not violate two others.

The full commission said on Wednesday it would review the judge's decision, and asked the agency judge to take a second look at portions of two patents where he had found that Samsung infringed.
Here is the latest from Pamela Jones:
There was a hearing scheduled for today in Judge Lucy Koh's courtroom in San Jose, California on Samsung's application for an order for permission to obtain discovery from Apple for use in Japan, where Samsung is appealing a preliminary injunction. The hearing was at 10 this morning, California time, and I'll let you know when the court decides whether to grant it.
Be careful of corporate media in the US. Apple has many media connections, so bias is commonplace there. Follow independent sites instead. Although we are not a law site, we proudly reject corporate funding and respectable independent sites acknowledge this. There is no hidden agenda. Earlier this week some Wikileaks people, including Julian Assange and his mother, cited yours truly. Some cite posts about Skype such as this new one:
Journalists and activists report having their Skype calls tapped

In an open letter this morning, a group including EFF, Greatfire.org and Reporters Without Borders called out Skype for "persistently unclear and confusing statements about the confidentiality of Skype conversations." The signers cite an increased need for transparency reports as Skype integrates more deeply into the services of its new owner, Microsoft.

In particular, the letter raised questions about TOM-Skype, a co-branded Chinese version of the software, which applies a text filter and automatically blocks messages deemed "unsuitable for delivery." Because of the co-branding, TOM-Skype looks and behaves exactly like the U.S. version of Skype, leading to concerns that users may not realize they are communicating through Chinese servers and protocols. The level of state surveillance on TOM-Skype calls remains unclear.
This is the "civil rights" angle of software. Done, deployed or re-implemented improperly, software disables rather than enables users. And unless people fight back against this, it will only get worse. █