03.14.13
Gemini version available ♊︎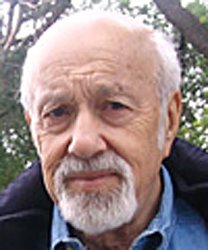 Summary: More arguments over the issue which is software patenting and who's behind it
A longtime booster of Microsoft gives a platform to software patents proponents, in this case the first person to acquire a software patents, or at least the most vocal such person (what constitutes a software patent is subjective):
Guest post written by Martin Goetz
The author, Martin Goetz, opposes lawyer Eric Goldman, whose position we wrote about before. "Unfortunately," Goetz says in an ad hominem fashion, "Goldman is not only wrong on most of his statements which he presents as "facts," he is viewing this controversy from his vantage point only as an IP lawyer and teacher. Had he worked in the software industry, he might have had a much different viewpoint. I say this after having spent over 35 years directly in the software industry and another 20 years as a software consultant and investor in software start-ups."
Gérald Sédrati-Dinet, an opponent of the unitary patent in the EU, weighs in by saying:
@SCUHTLI I also disagree, @ericgoldman miss the point for #swpats, this is what is important: http://www.groklaw.net/article.php?story=20130310164408906 …
He links to the very good Groklaw article.
The placement from the Microsoft booster has been providing ammunition for patent boosters such as IAM Magazine (patent lawyers), to whom responses went like this (from the same person):
@ksnhlaw @IAM_magazine actually @ericgoldman 's critics were already bad and not shared by opponent to #swpats
Yes, Goldman is a lawyer and we do not agree with his proposed solution.
Meanwhile, points out another person, Europe gets flooded by US patents, including software patents (more on that in the next post). To quote this one tweet:
And the Unitary Patent will favor EU SMEs… really? RT @AchimMuellers: US No. 1 Country in Patent Filings with EPO http://www.marketwatch.com/story/european-patent-office-epo-2012-annual-results-us-are-no-1-country-in-patent-filings-with-european-patent-office-2013-03-06#.UTdQ1zB0jnY.twitter …
We need more people to get involved and stop software patenting in Europe. The unitary patents was merely the first step and it helps import patents from the US.
Daniel Ravicher, interestingly enough, is still doing fantastic work by suing for fraud over Herbalife:
My first thought upon reading a new shareholder derivative complaint accusing directors and officers of JPMorgan Chase, Wells Fargo and Bank of America of facilitating a pyramid scheme by extending a total of $1.2 billion in credit to the controversial nutrition company Herbalife was that it was an interesting new development in the weird hedge-fund showdown between Herbalife short-seller William Ackman of Pershing Square and Herbalife investor Carl Icahn. My second thought, when I noticed that the pro se plaintiff was a lawyer named Daniel Ravicher, was, "Wait. That can't be Dan Ravicher of the Public Patent Foundation."

But it is. The well-known IP public interest lawyer, who's co-counsel with the American Civil Liberties Union in the Myriad gene patent case now before the U.S. Supreme Court, is moonlighting as a private lawyer in the Herbalife derivative suit and in a companion fraud complaint against Icahn, also filed Wednesday in federal court in Manhattan. In a phone interview Ravicher told me that he's stepping out of the realm of intellectual property because he's convinced Herbalife is taking advantage of unwary, unsophisticated consumers. His girlfriend, he said, knows someone who became an Herbalife distributor and nearly became one herself. "This struck a chord with me personally," he said. "Herbalife is hurting people."
It is sad to lose one like him to a different (but important) cause. This leaves fewer people to fight for patent reform in the US (the USPTO is a disease) and prevention of software patents in Europe. There is a lobbying war going on and if developers don't participate in this debate, the lawyers and the monopolists which pay them will win. █
Permalink

Send this to a friend