04.06.13
Gemini version available ♊︎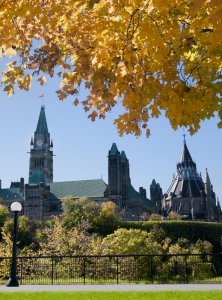 Summary: In exchange for government protection and contracts Microsoft is cracking down on dissent
A new report from unofficial US government press (New York Times) speaks of spying as a business and Microsoft is named early in the article:
Police Surveillance May Earn Money for City

[...]

In the six months since the Domain Awareness System was unveiled, officials of Microsoft, which designed the system with the New York Police Department, said they have been surprised by the response and are actively negotiating with a number of prospective buyers, whom Microsoft declined to identify.
Already, as many people may know, Microsoft profits from spying on US citizens (but this includes other countries' citizens) with impunity. We casually learn about Microsoft letting governments spy on Skype users. This includes chat in voice, text, maybe even file transfers. One new report is titled "Malware spread on Skype taps victim PCs to mint bitcoins". Another new report says: "The soaring virtual currency Bitcoin suffered a cyber-blow after its leading exchange, Tokyo–based Mt.Gox, was hit with a DDoS attack. The government-free tender also faced a hacker attack on its Instawallet database, forcing the site to be shut down."
The bottom line is, Skype is part of the control grid of the controversial banking cartels, which are closely guarded by government. In order to break free from injustice we must leave behind proprietary software. The FSFE finds an opportunity right now to advance Free/libre alternatives:
On April 8, Microsoft will discontinue its Windows Messenger service. All current users will be switched to Skype. The Free Software Foundation Europe advises former users of Windows Messenger to take this as an opportunity to embrace Open Standards such as Jabber (XMPP) instead of switching to Skype.
Microsoft is keeping track of numbers now that they took more control over the network, which is no longer as peer-to-peer-ish as it used to be. This is a massive surveillance network with two billion minutes per day to spy on or record indefinitely. As it is nothing new for Microsoft to collude with authorities to police the population and crack down on dissenters, as seen in Russia and its neighbouring countries for example, we must accept the fact that Microsoft stands out as a culprit here. █
Permalink

Send this to a friend