06.27.13
Gemini version available ♊︎
Bad news to be announced on Monday, but gigantic spin is being prepared as time is running out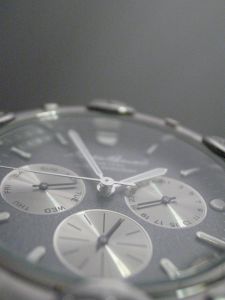 Summary: Analysis of some recent moves from Microsoft and serious fundamental failures that drove away key people
The company most recently abducted by Microsoft (that would be Nokia, preceded by Yahoo and Novell) was almost turned over to Linux/Android by takeover from China, but in order to distract from it and reduce coverage of this option Microsoft seems to have spread some false rumours about buying Nokia. Murdoch's China-hostile press said: "One of the people said talks took place as recently as this month but aren't likely to be revived." Of course not, Microsoft thought about it years ago (this is well documented) and ran away, deciding to put mole inside, taking over the company at almost no cost, instead. It is similar to what Microsoft did to Yahoo.
Watch what IDG's Gregg Keizer says in "What's the matter with Microsoft?"
He writes: "Microsoft's had a tough year, and it's not even half over."
"Next week we'll hear some spin about Microsoft "reorg", which may involve more layoffs.""What's going on? Is the company's decision-making suddenly fundamentally flawed? As the PC industry goes through its largest-ever slump, is it so desperate that it's trying to milk revenue wherever it can by forcing change — even when it knows customers will rebel? Has it taken to hauling up the white flag at the first sign of resistance rather than toughing it out, as the old Microsoft might have?
"Companies make mistakes all the time, sometimes crippling ones that drag them under. But if the organization is large enough, robust enough, it survives, learns. Ford weathered the Edsel, Coca-Cola New Coke, Netflix its Quikster, Apple the 1985 ousting of Steve Jobs, 2010′s Antennagate and last year's Maps fiasco. But the pace of Microsoft's missteps and the resulting turnarounds — three in the span of four months — is unusual."
Next week we'll hear some spin about Microsoft "reorg", which may involve more layoffs. The CIO quit recently. "According to a new report," says this news site. "layoffs of prominent Microsoft officials could be at the heart of that makeover." (makeover is a euphemism, just like "reorg") █
Permalink

Send this to a friend